Yellow Grosbeak (Pheucticus chrysopeplus), Cave Creek Canyon, Cochise County
This adult male Yellow Grosbeak was discovered by Richard Webster and Rose Ann Rowlett coming to their feeder in Portal on 3 July 2008. Richard and Rose Ann generously opened their yard for birders to come and look for the bird which unfortunately made only very short, infrequent visits. Tony Godfrey and John Puschock were two of the lucky ones to see the bird and both managed to photograph it on 06 July 2008, the last day of its visit.

Yellow Grosbeak is a casual summer visitor to SE Arizona with around 20 records, most of those in June. It is a frequent "one day wonder" and rarely remains in the same area for long. This one stayed only 4 days even with the feeder to entice it.

Yellow Grosbeak is an ABC Review species. Submitting photos to AZFO does not constitute reporting a rare bird for consideration as an official record. To ensure that a record becomes official, details or photos of Sketch Details Species should be sent to the Editors of North American Birds and a full report of Review Species should be submitted to the Arizona Bird Committee. Most rare birds are under-documented and subsequent observers of a rarity are always encouraged to submit reports and additional photos, especially for birds that are challenging to identify.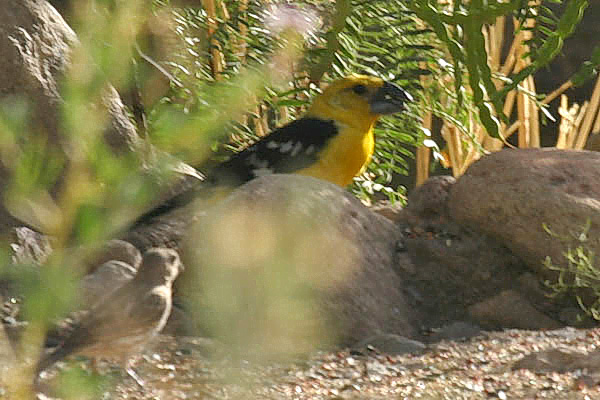 06 July 2008, photo by Tony Godfrey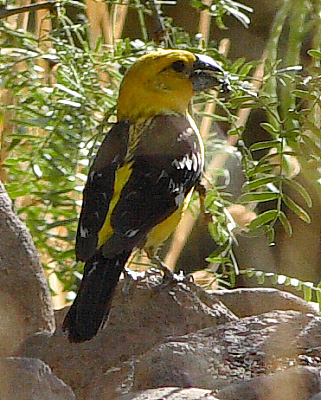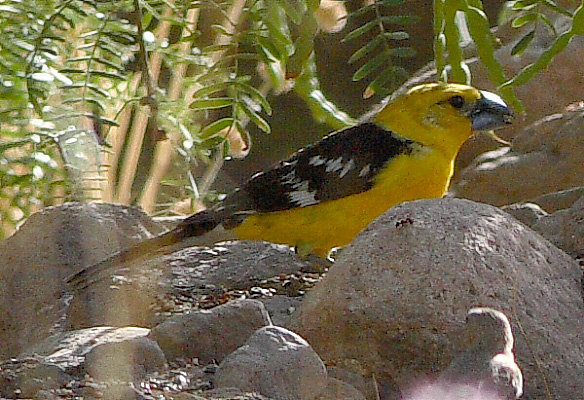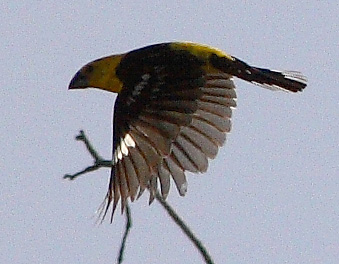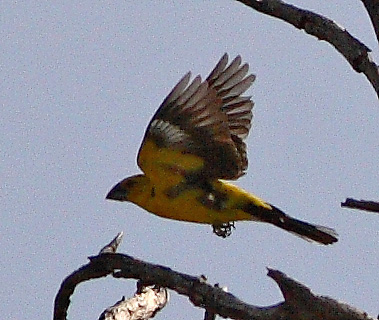 06 July 2008, photos by John Puschock