Aztec Thrush (Ridgwayia pinicola), Huachuca Canyon, Cochise County
This adult female Aztec Thrush was discovered and photographed by Gary Froehlich on 29 May 2008 in Huachuca Canyon. The first accepted AZ record of Aztec Thrush also came from Huachuca Canyon on 5/30/78-6/14/78......30 years before almost to the day! Aztec Thrush is normally a rare late summer visitor to the mountains of Southeastern Arizona. It has been annual for the last several years, however there are only two previous spring records including the one mentioned above. Like many frugivores, Aztec Thushes wander widely in search of ripe fruit, and like this individual, are often "one day wonders".

Aztec Thrush is an ABC Review Species. Submitting photos to AZFO does not constitute reporting a rare bird for consideration as an official record. To ensure that a record becomes official, details or photos of Sketch Details Species should be sent to the Editors of North American Birds and a full report of Review Species should be submitted to the Arizona Bird Committee. Most rare birds are under _documented and subsequent observers of a rarity are always encouraged to submit reports and additional photos, especially for birds that are challenging to identify.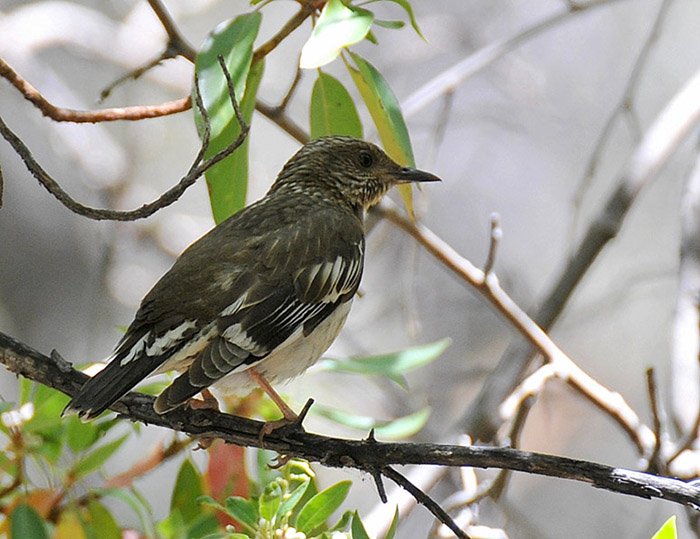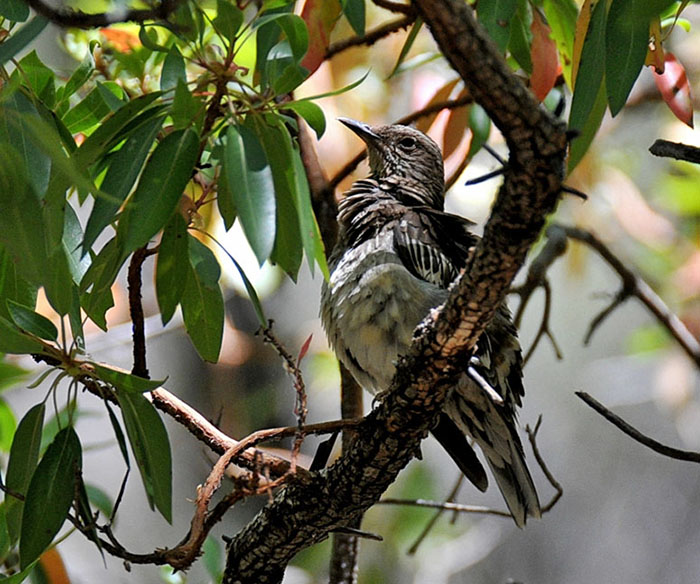 29 May 2008, photo by Gary Froehlich