Nutting's Flycatcher (Myiarchus nuttingi), Paige Creek, Pima County
This Nutting's Flycatcher was photographed by Paul Suchanek on 24 March 2022.

There are very few confirmed records for Arizona. There is one old specimen from Roosevelt Lake, but in recent times, confirmed records include on wintering at Patagonia Lake, one in California Gulch, and breeding inalong the Bill Williams River in the Bill Williams NWR.

Difficult to idenfity only with photos. Sound recording available on eBird checklist: https://ebird.org/checklist/S105509919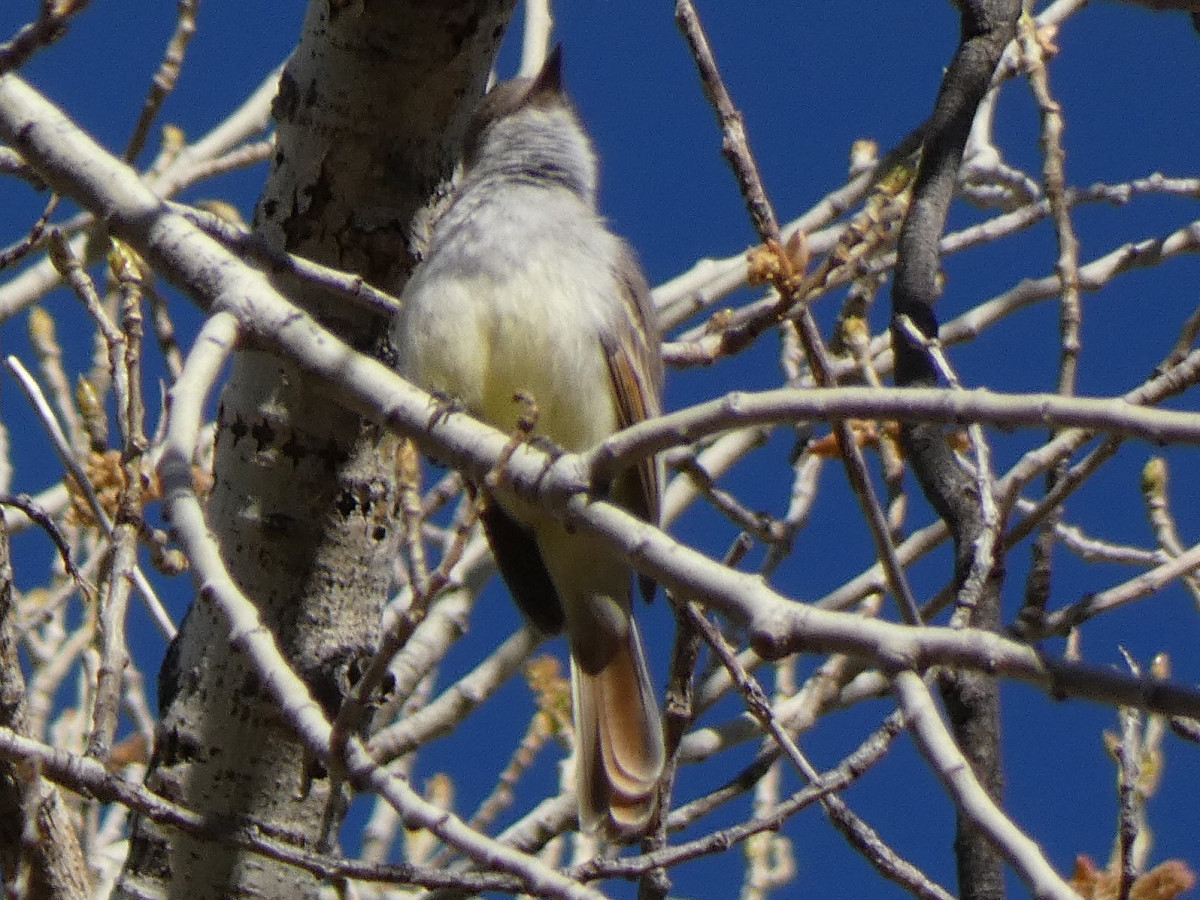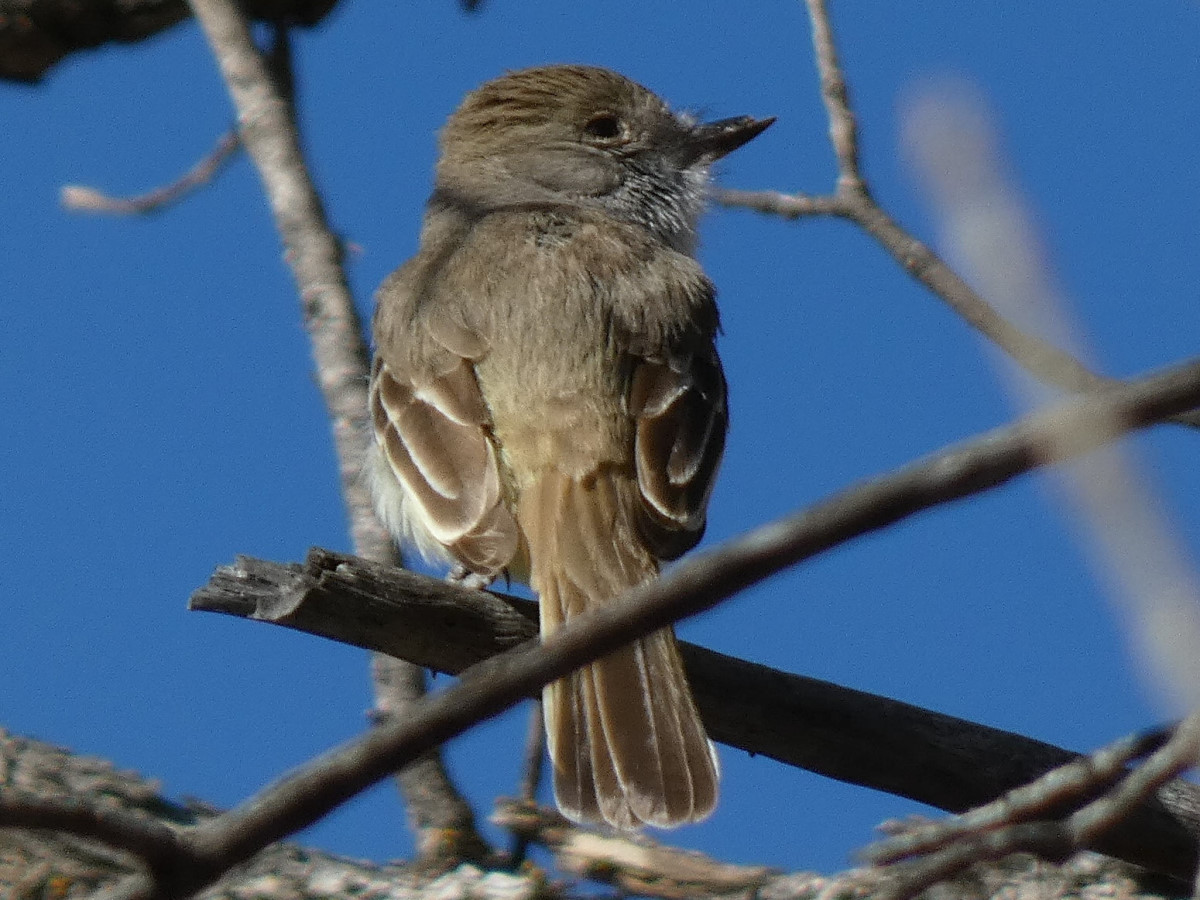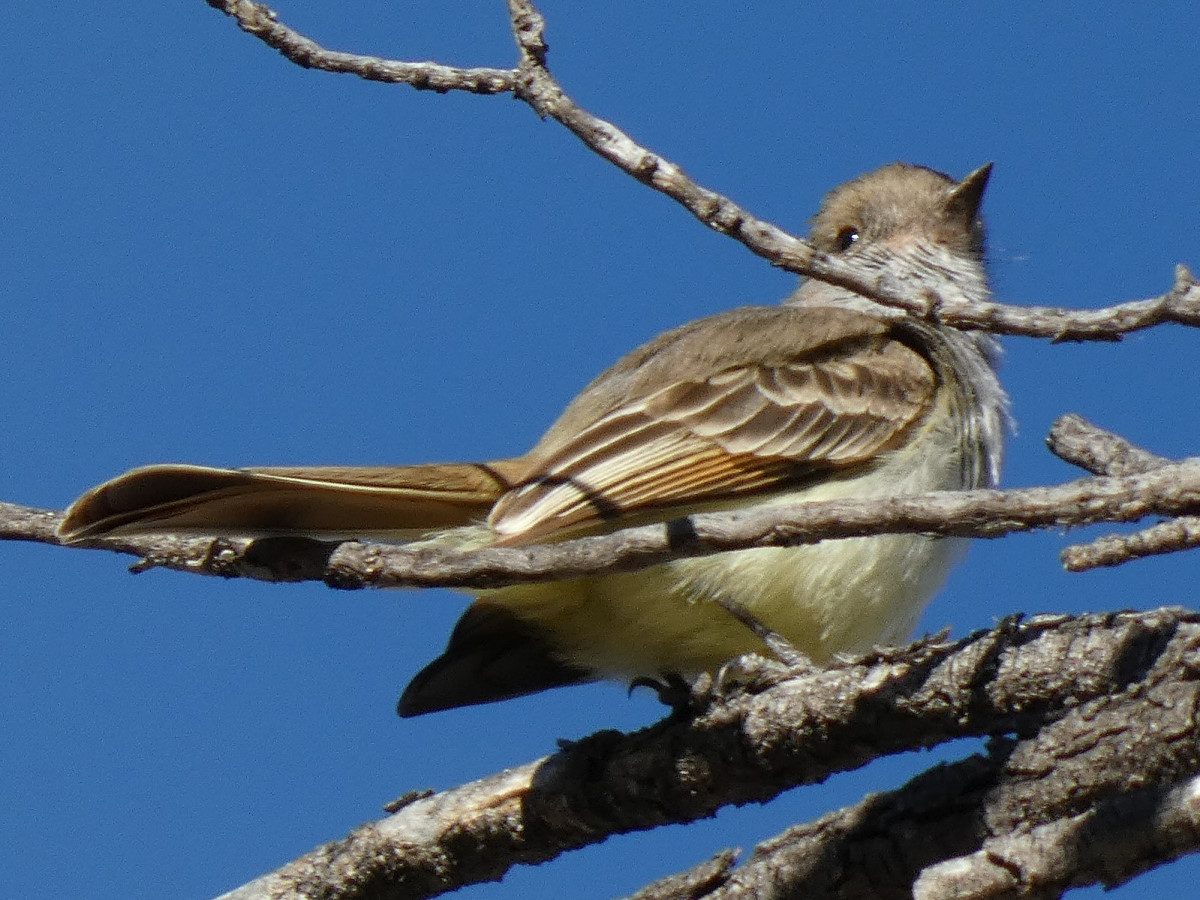 24 March 2022, photo by Paul Suchanek
All photos are copyrighted© by photographer