Wood Thrush (Hylocichla mustelina), 4 miles northwest of Oatman, north of Silver Creek Road, Mohave County
This Wood Thrush was photographed by Cynthia Lang on 22 October 2021.

This species is a casual visitor to Arizona, with about 20 prior records for the state.

Thrush with bright rufous back and strong black spotting on chest.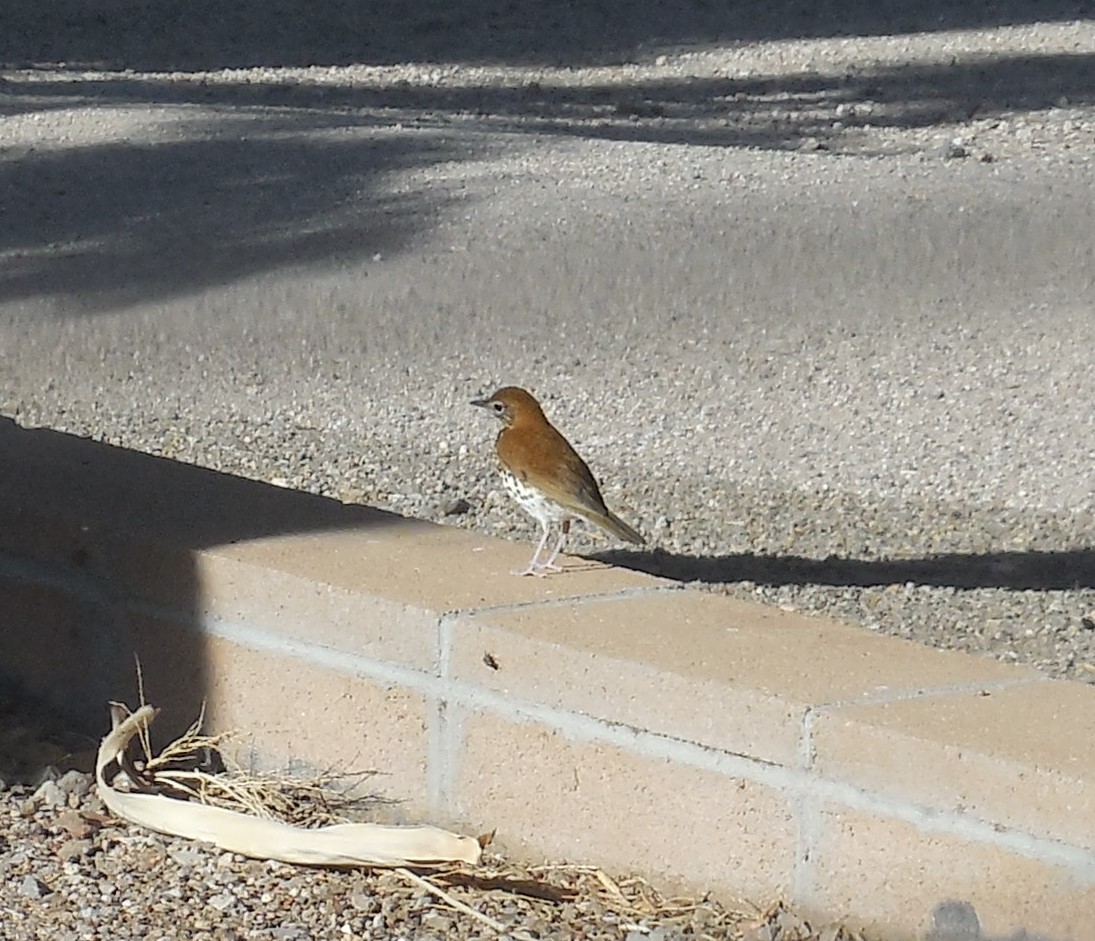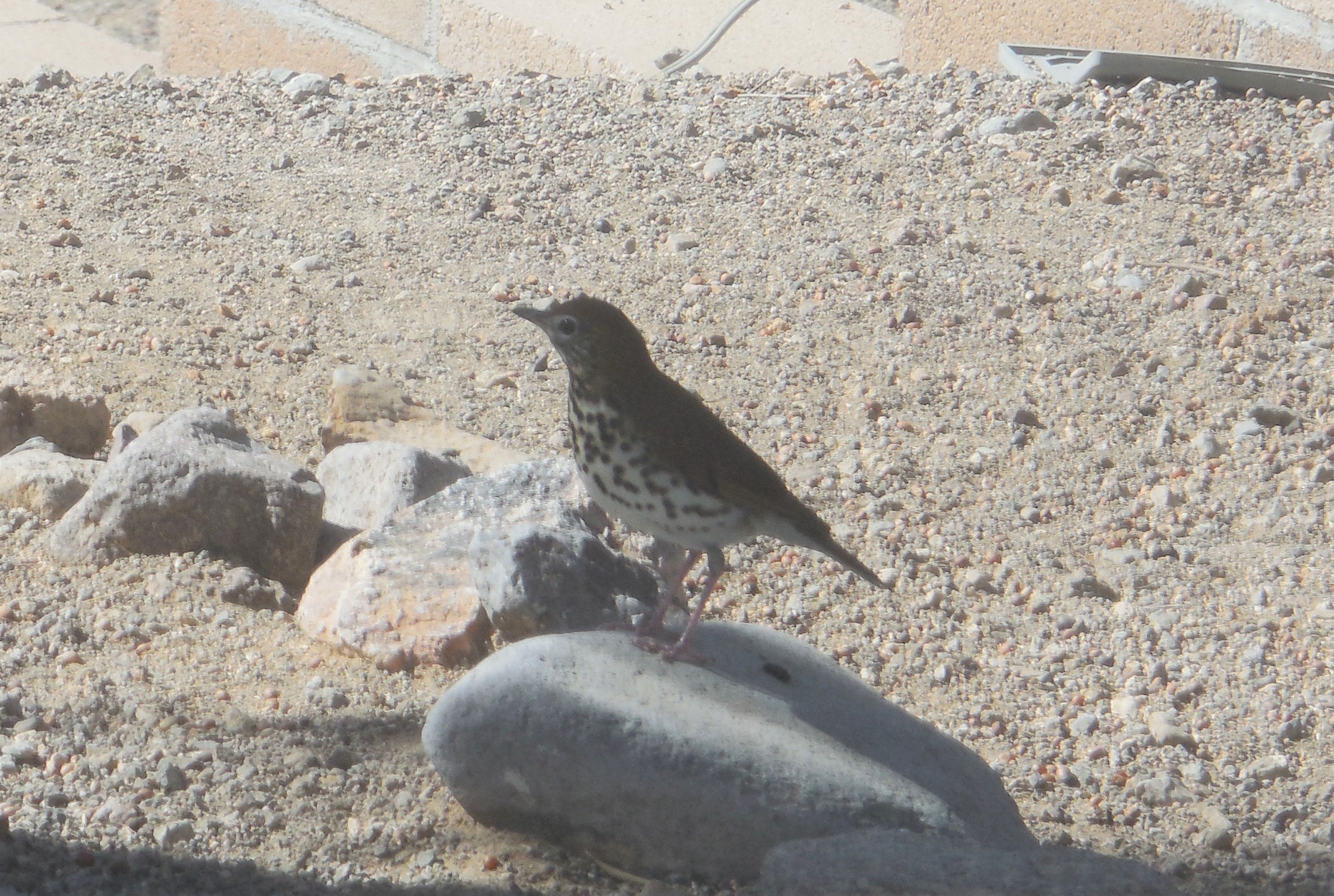 22 October 2021, photo by Cynthia Lang
All photos are copyrighted© by photographer