Pomarine Jaeger (Stercorarius pomarinus), San Carlos Reservoir, Gila County
This Pomarine Jaeger was found by Keith Kamper and Doug Jenness, and photographed by Chris McCreedy on 08 October 2021.

Review species. Found by Keith Kamper and Doug Jenness

Pomarine Jaeger is a casual visitor to Arizona, with most records from later in the fall - later than usual records of both Parasitic and Long-tailed Jaegers.

Bulky jaeger with dense dark brown barring through flanks reaching low towards its belly. Black mask reaches low into face into malar (difficult to discern from distant shots). White patch at bases of primaries extends through about 30% or primaries to tips. Several primaries with white shafts. White crescent created by white bases to underwing primary coverts visible repeatedly as bird stretched and flapped.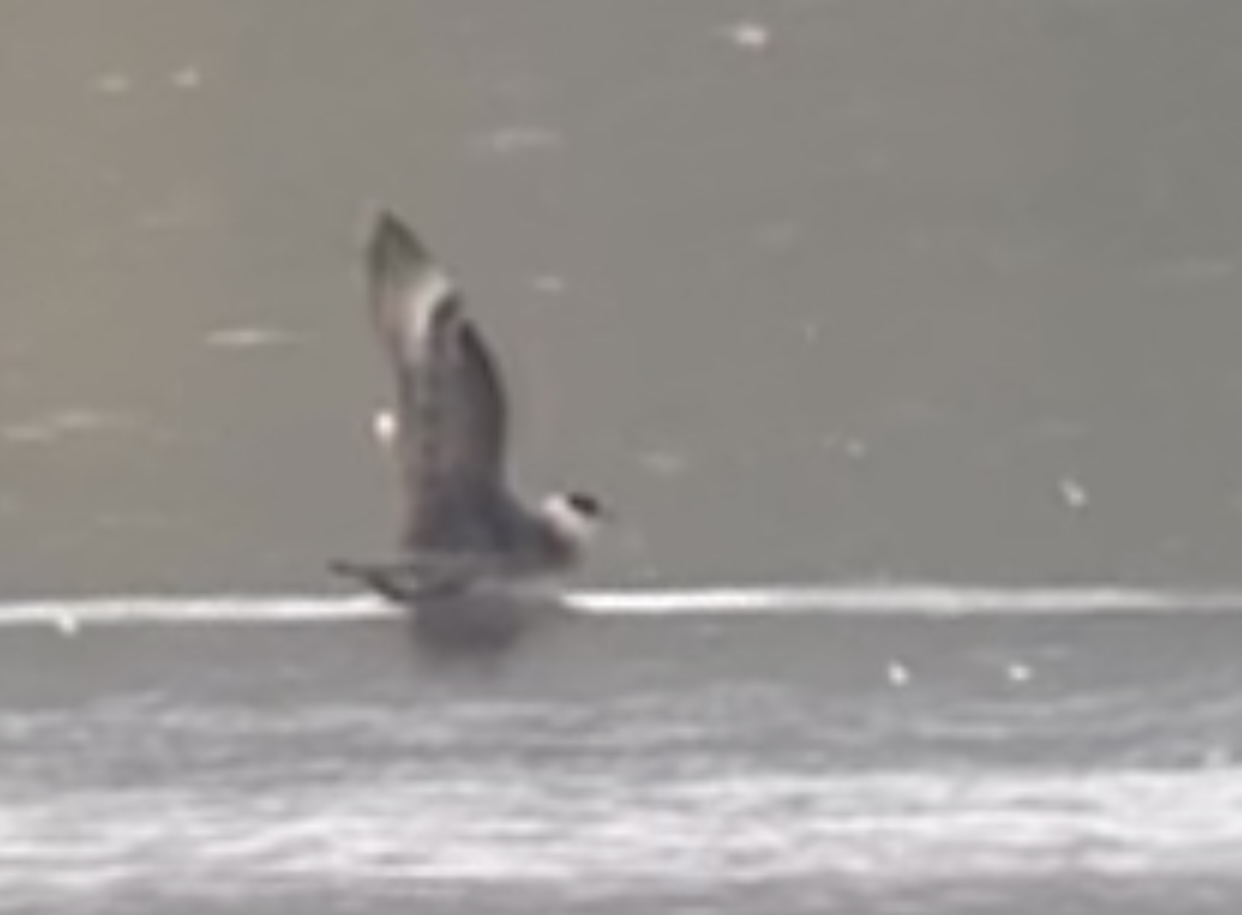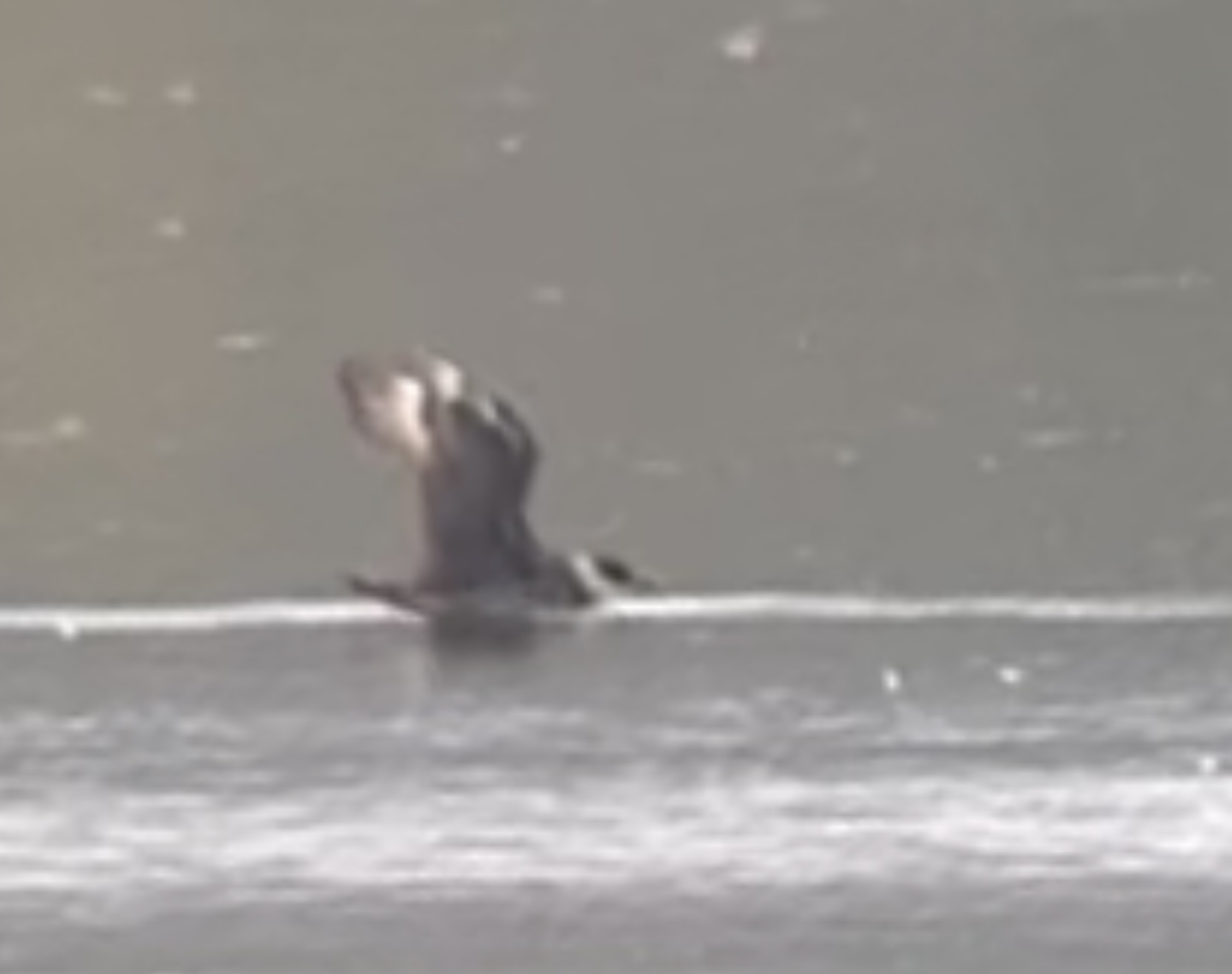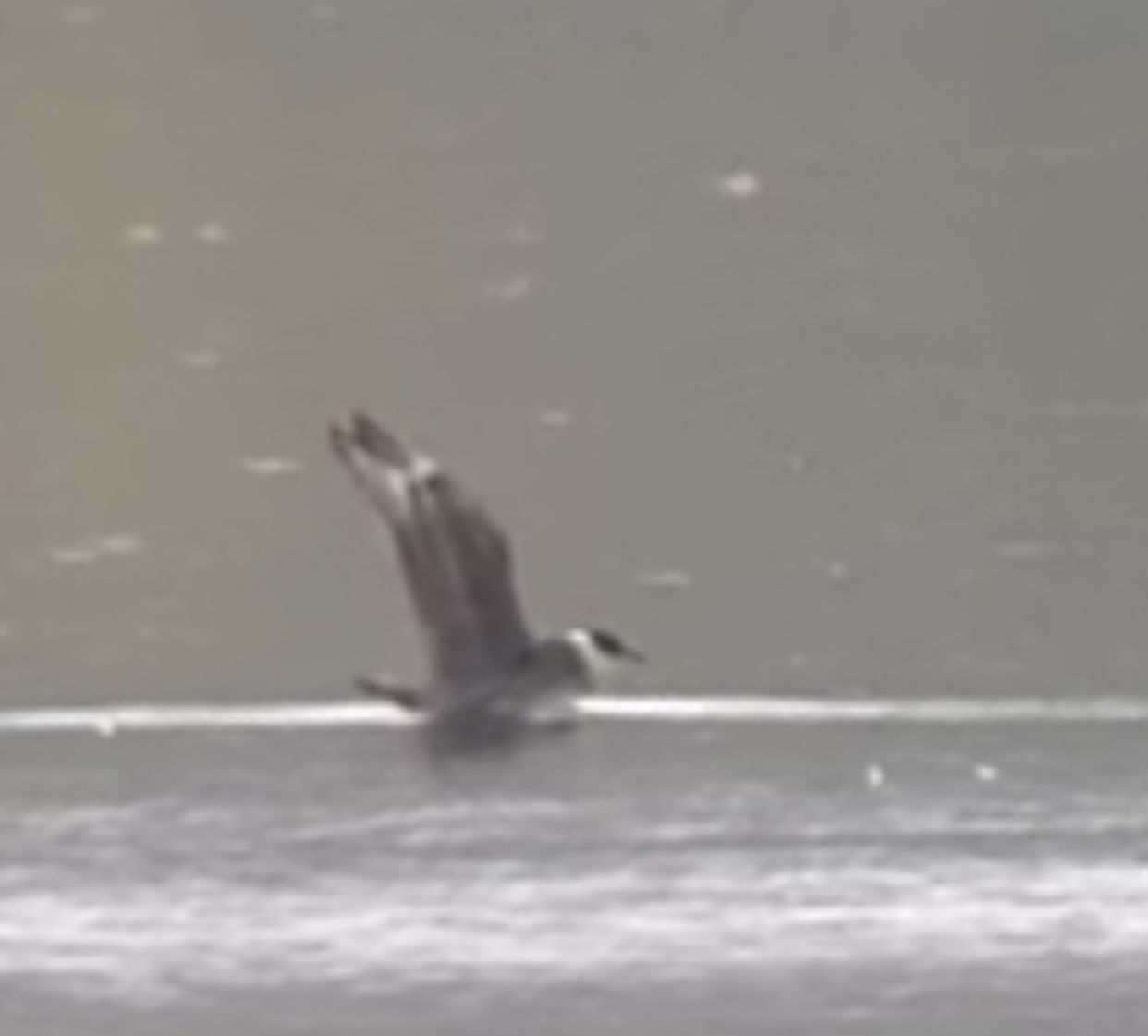 08 October 2021, photo by Chris McCreedy
All photos are copyrighted© by photographer