Least Flycatcher (Empidonax minimus), Sonoita Creek Riparian Conservation Area below Patagonia Lake dam, Santa Cruz County
This Least Flycatcher was photographed by Dave Stejskal on 16 November 2021

This Least Flycatcher was first discovered by Dave Stejskal & Felipe Guerrero along Sonoita Creek below Patagonia Lake on 1 November, 2021. It was photographed by Chris McCreedy the same day and by Gary Rosenberg on 16 November, 2021. It was sound-recorded by Dave Stejskal on 16 November, 2021.

Least Flycatcher is a casual migrant in the state, mostly in the Fall, and is an accidental Winter visitor with only about 14 accepted records prior to this individual (one other 2021 record is pending acceptance by the ABC).

Empidonax flycatchers are a very difficult group to identify. Helpful features that separate this bird from the similar Dusky Flycatcher include the very short, wide bill with convex sides, high wing contrast (very wide, bright wing bars with the rest of the wing rather blackish), complete eyering, contrasting white throat, and short wings and tail. Hammond's Flycatcher is also similar in many respects, but has a narrower bill, longer primary projection, and very different call notes.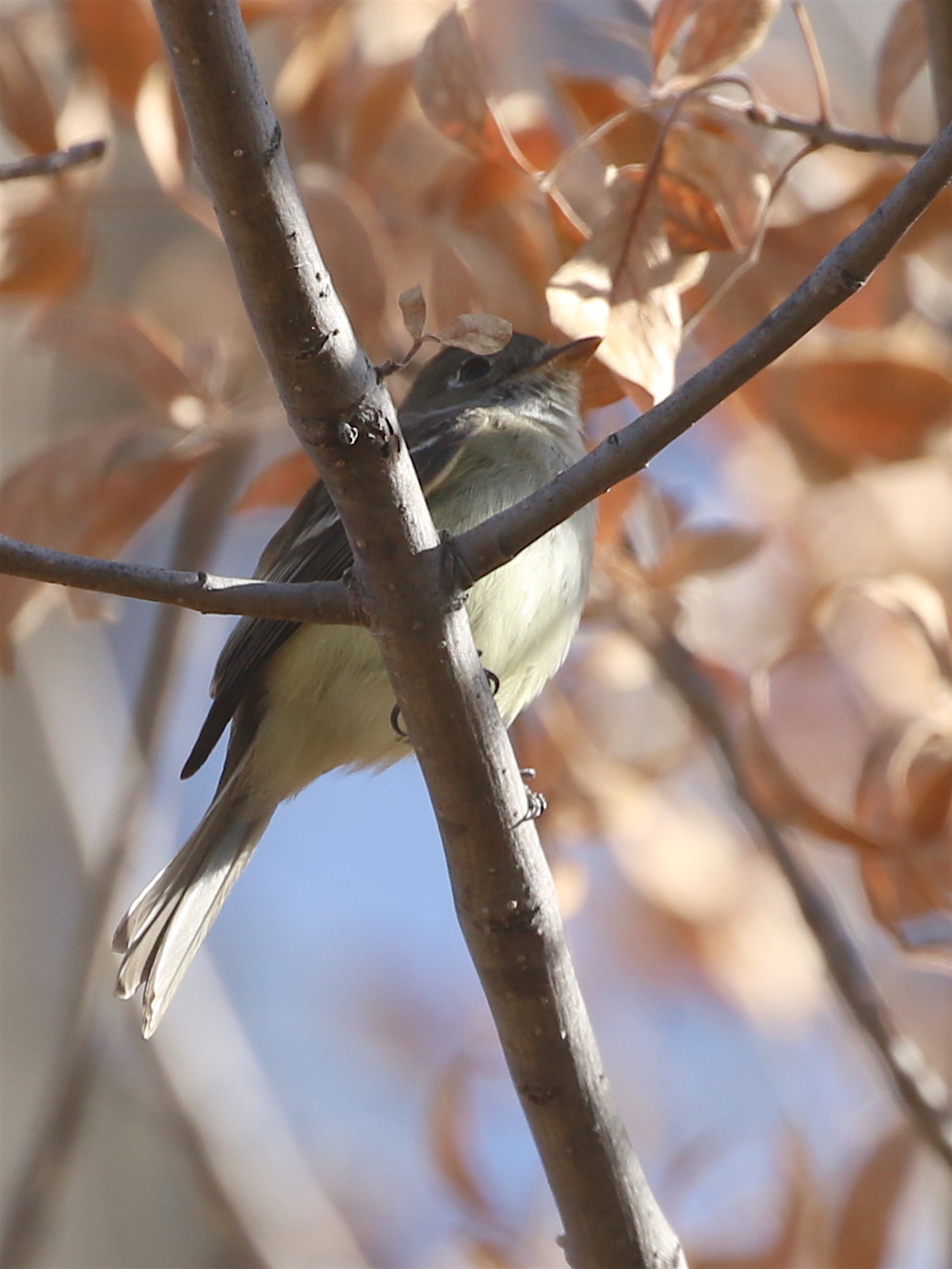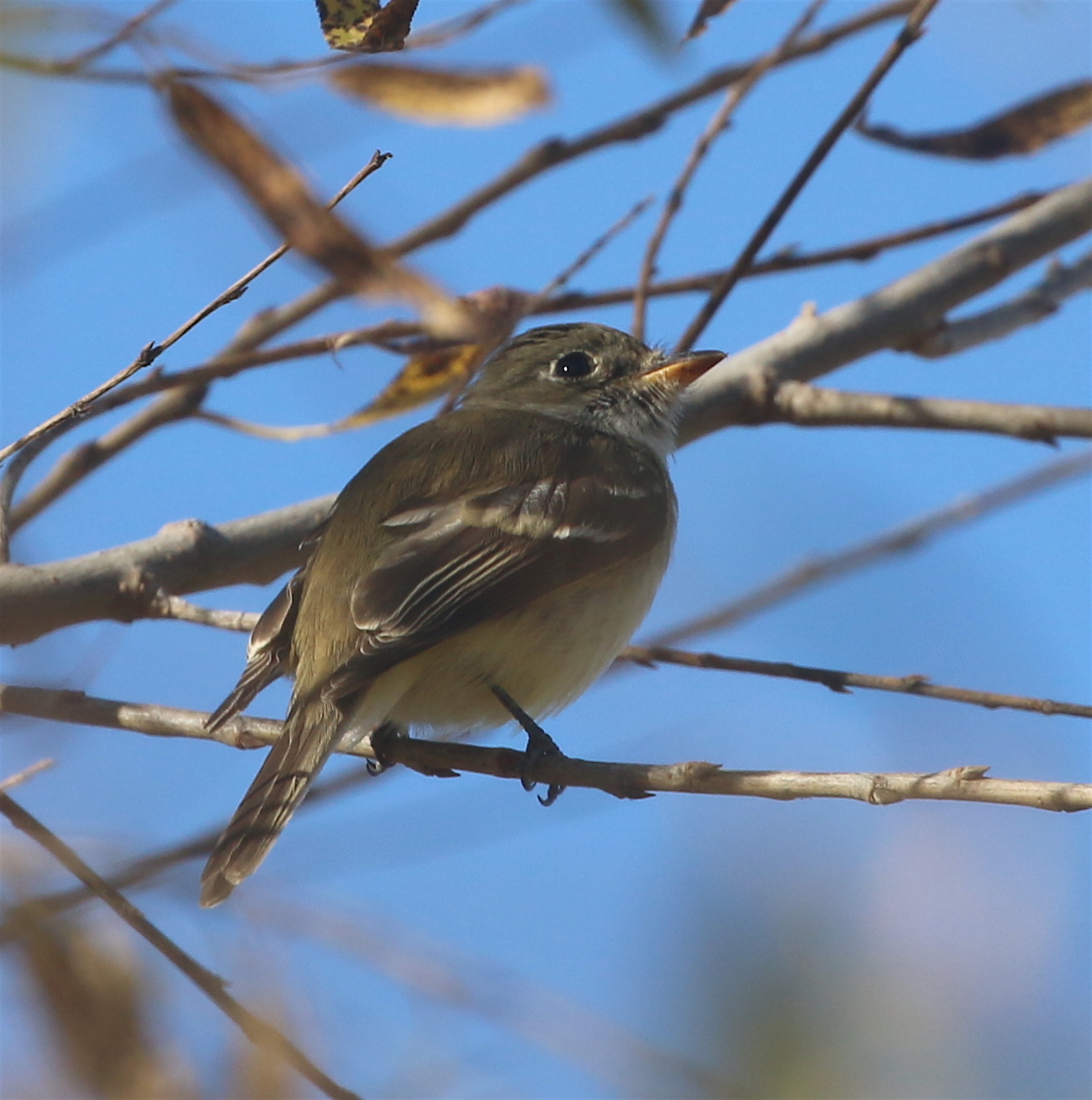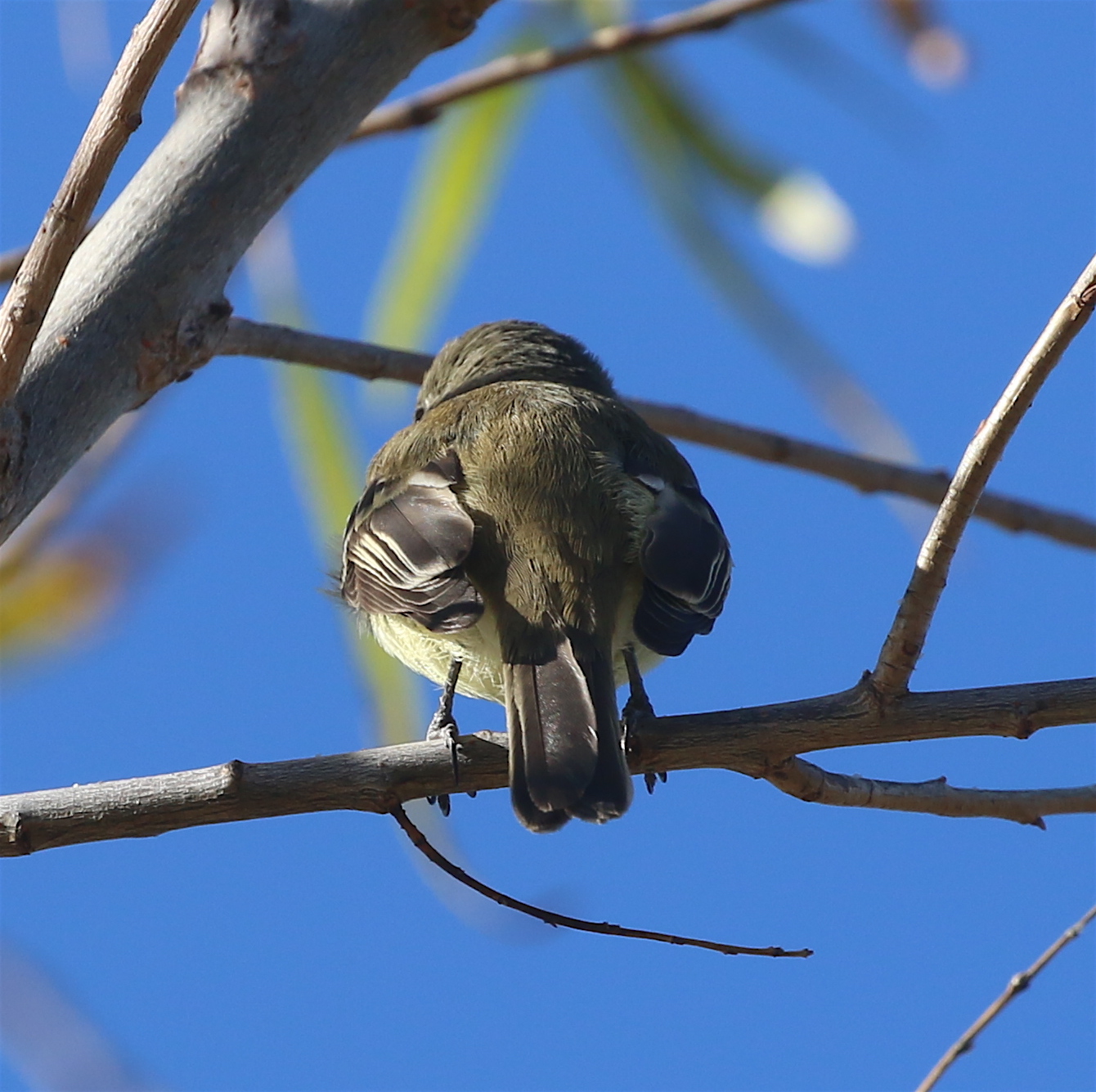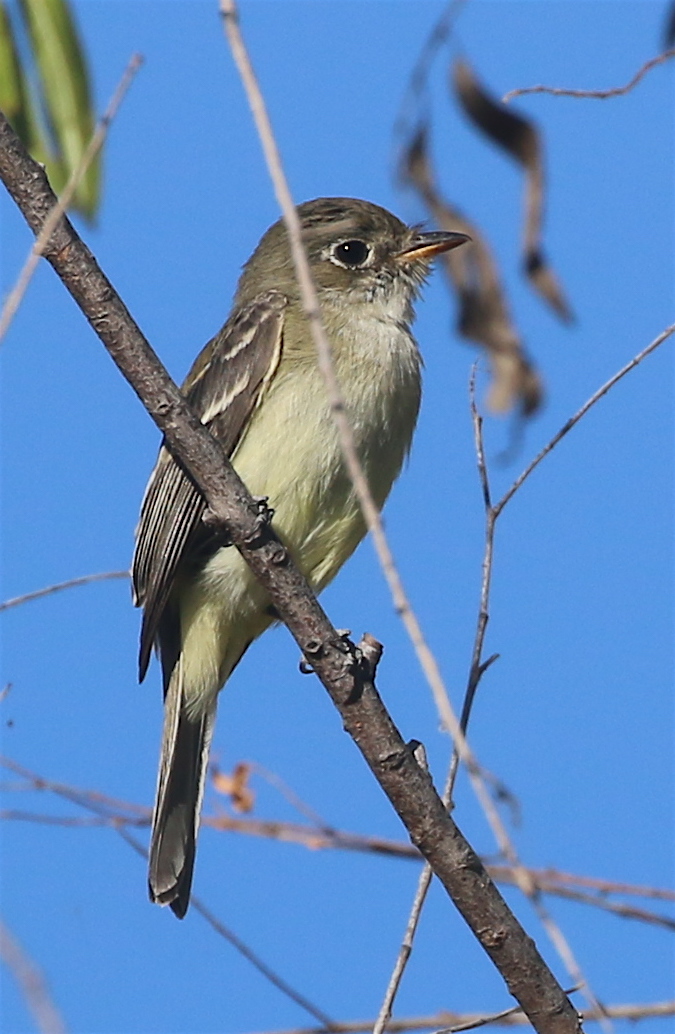 16 November 2021, photo by Dave Stejskal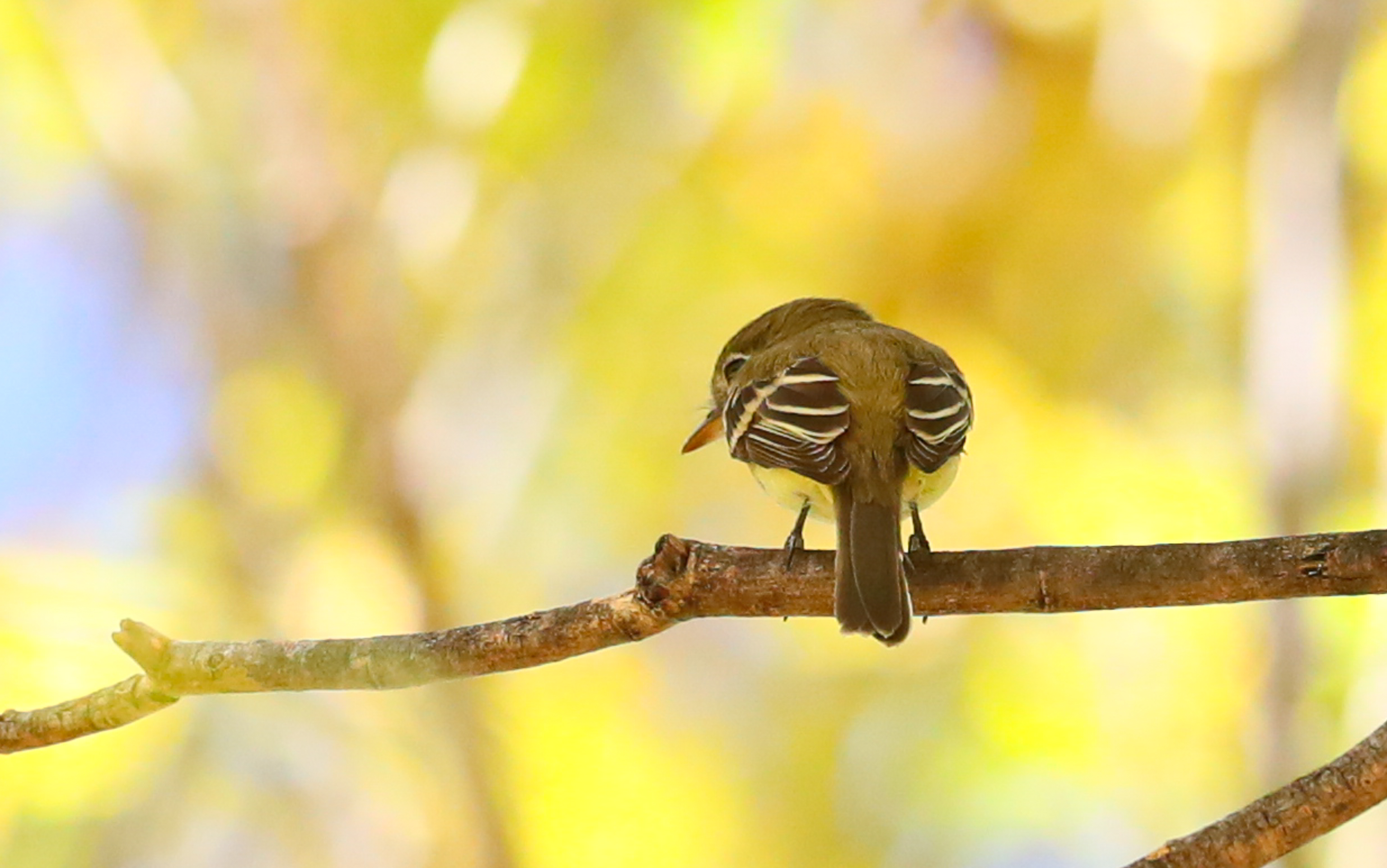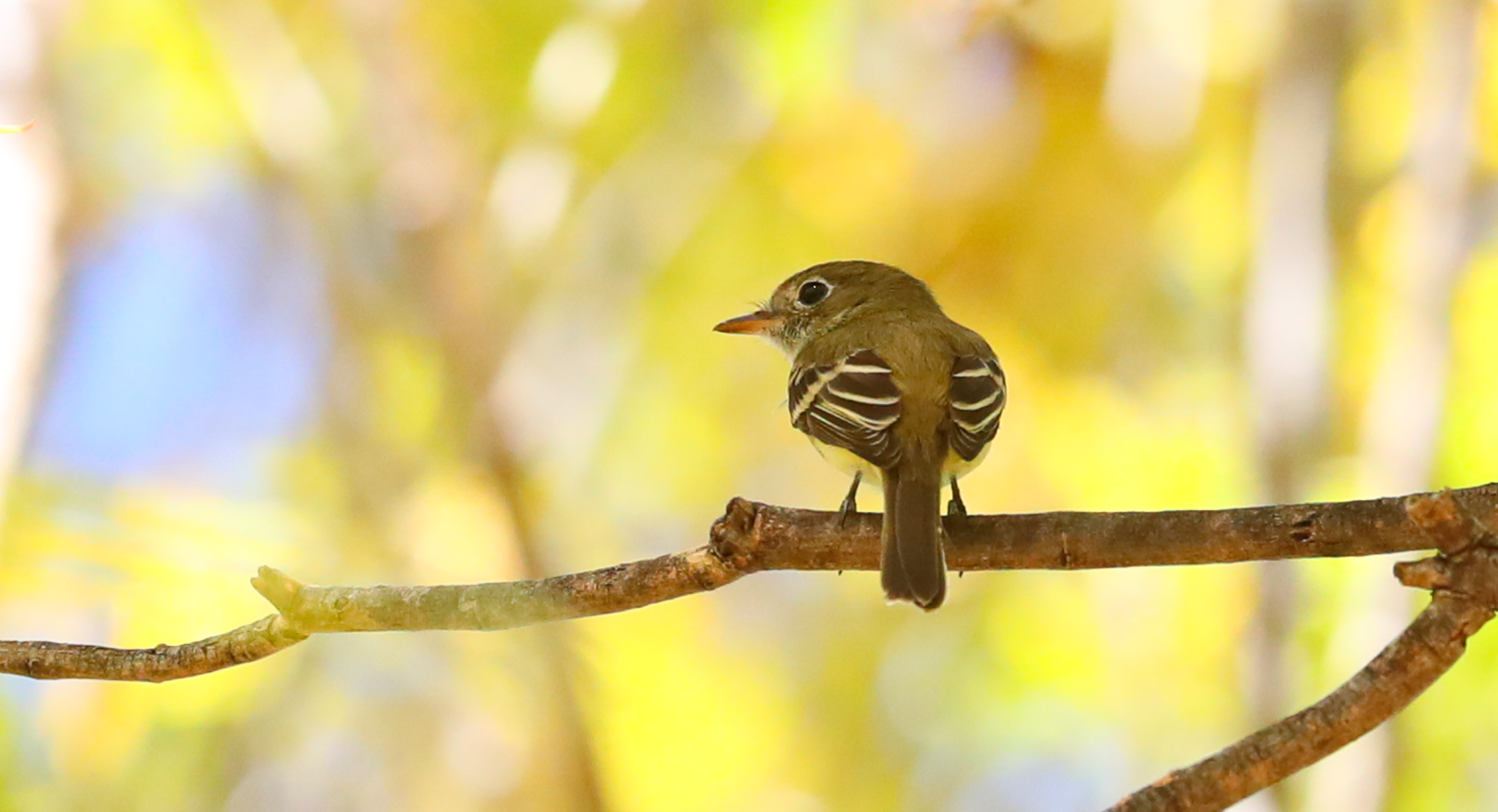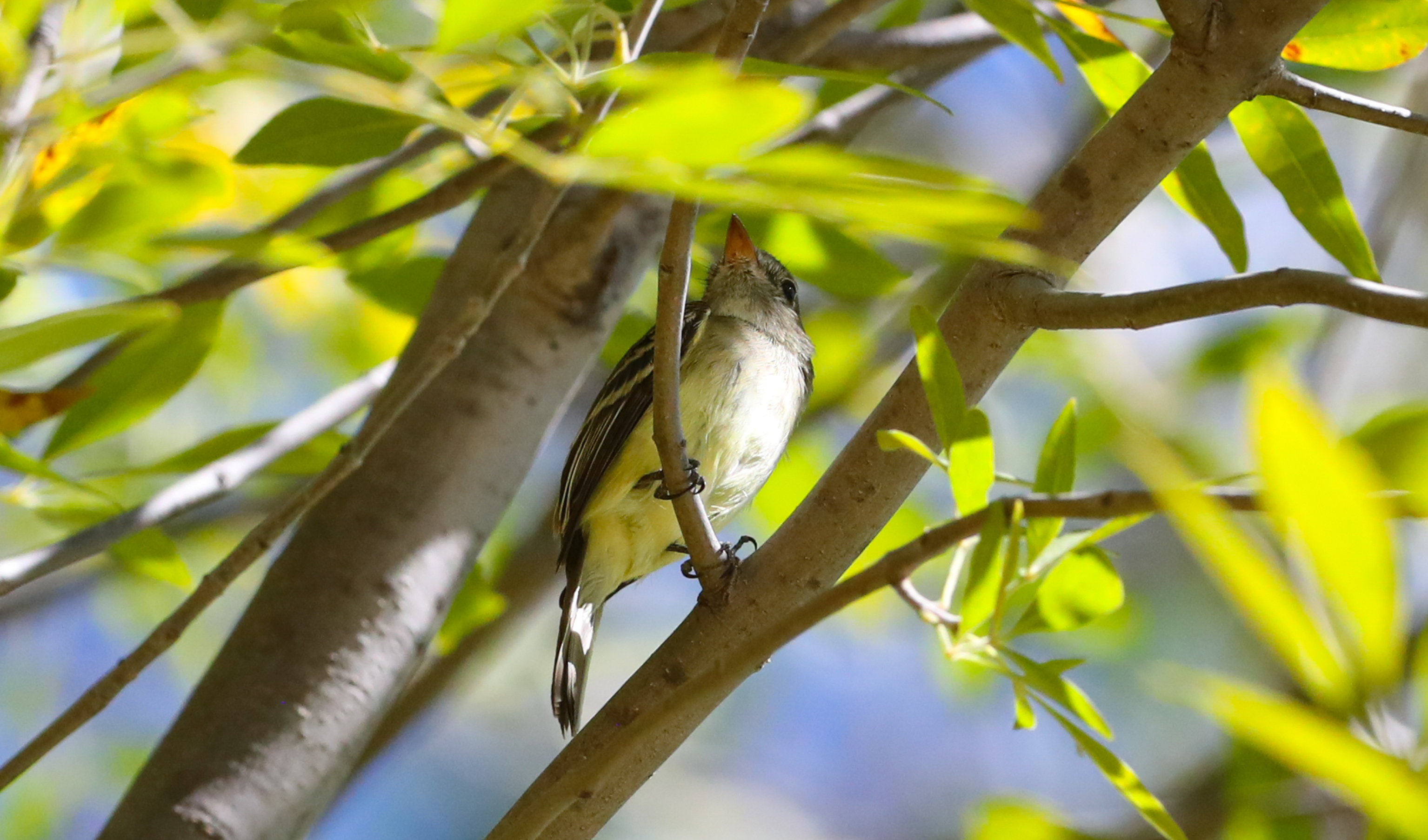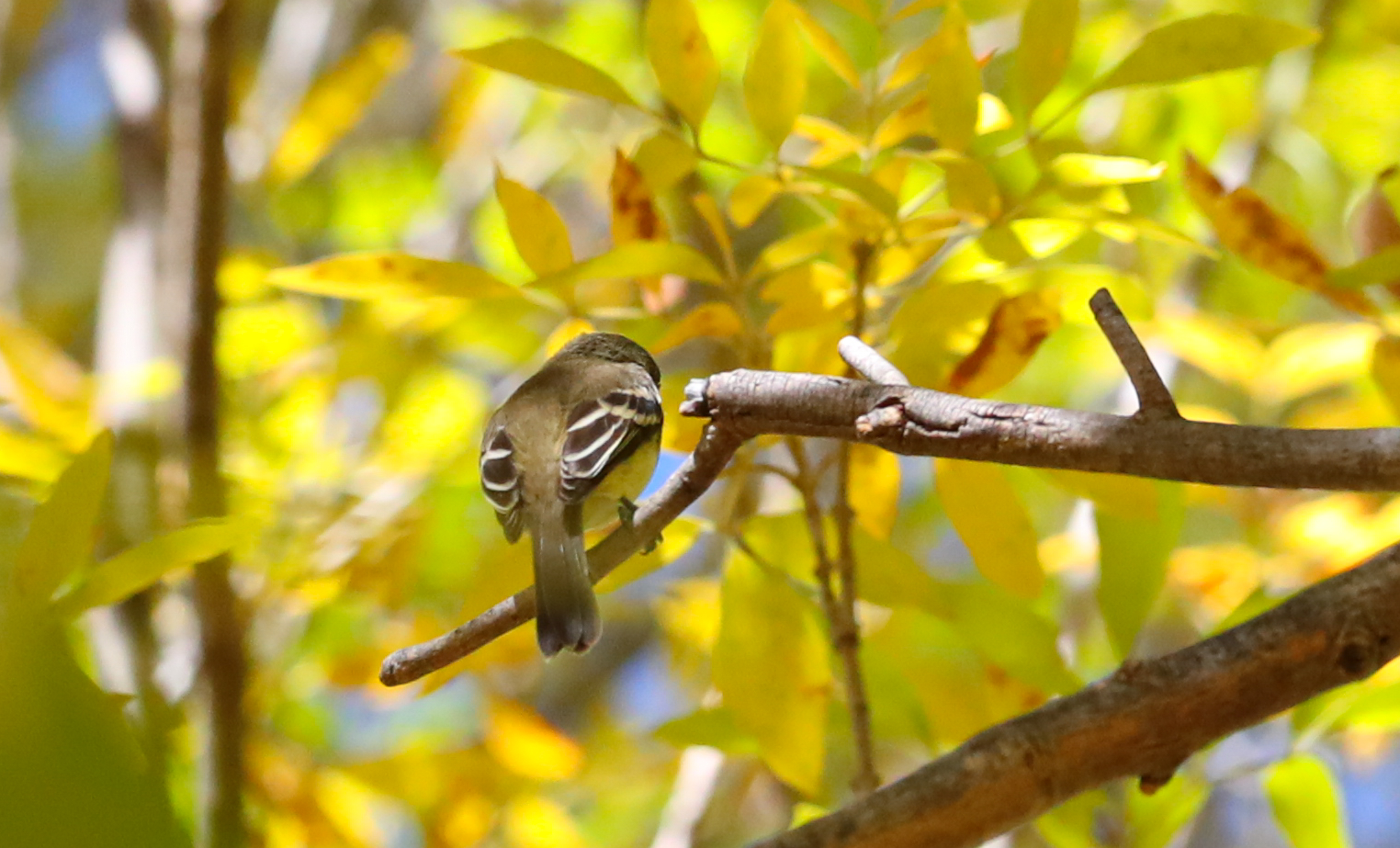 01 November 2021, photo by Chris McCreedy
All photos are copyrighted© by photographer