Least Flycatcher (Empidonax minimus), 1.0 km southeast of Raven Butte, Barry M. Goldwater Range-West, Yuma County
This Least Flycatcher was photographed by Ryan ODonnell on 14 September 2021.

Least Flycatcher is a casual migrant in Arizona with about 15 prior records for the state.
Empidonax flycatchers are a difficult group to identify. Helpful features that separate this bird from Dusky Flycatcher include the head and neck shape, short, wide bill with convex sides, high wing contrast (very wide, bright wing bars with the rest of the wing rather blackish), complete eyering, and short wings and tail.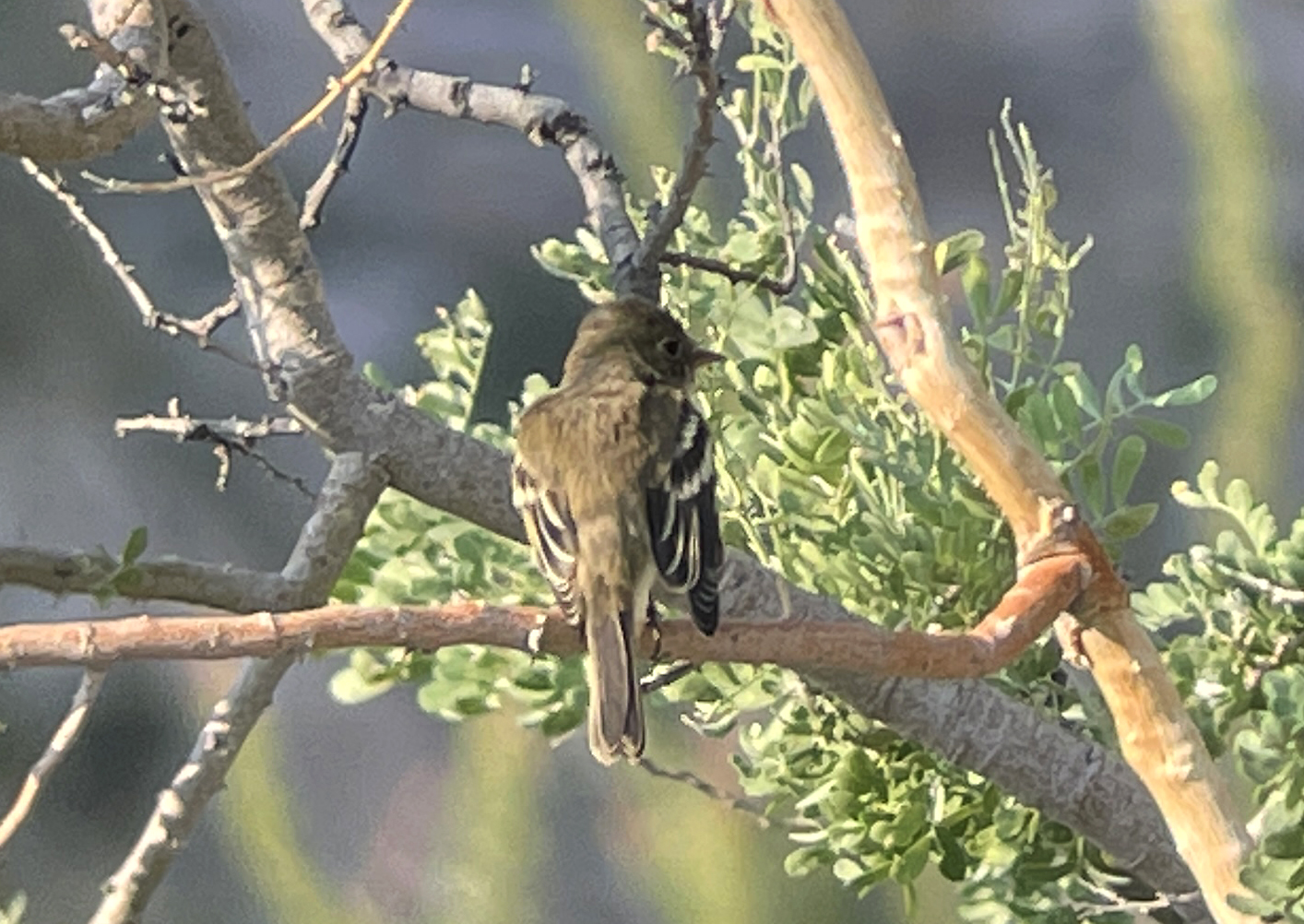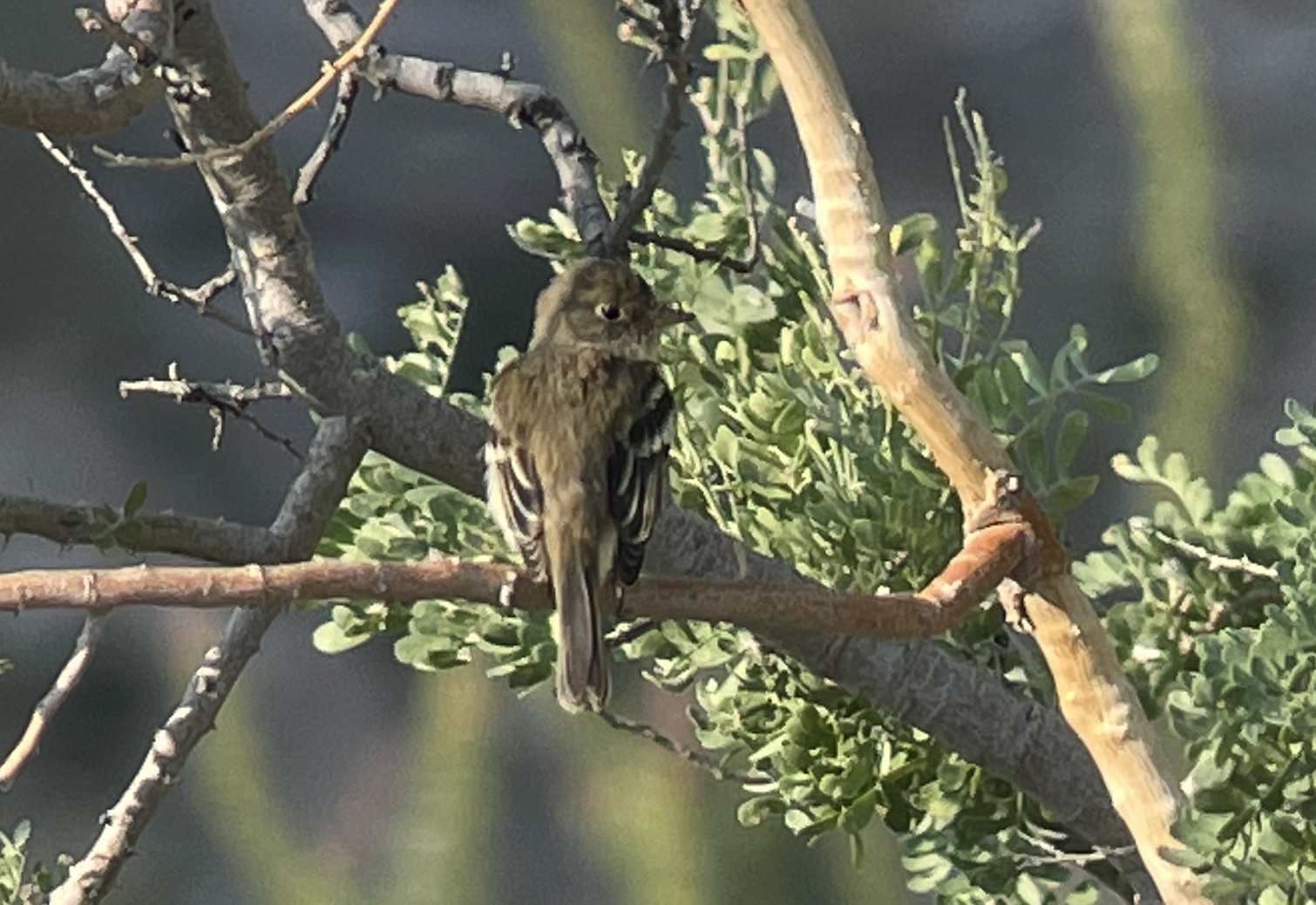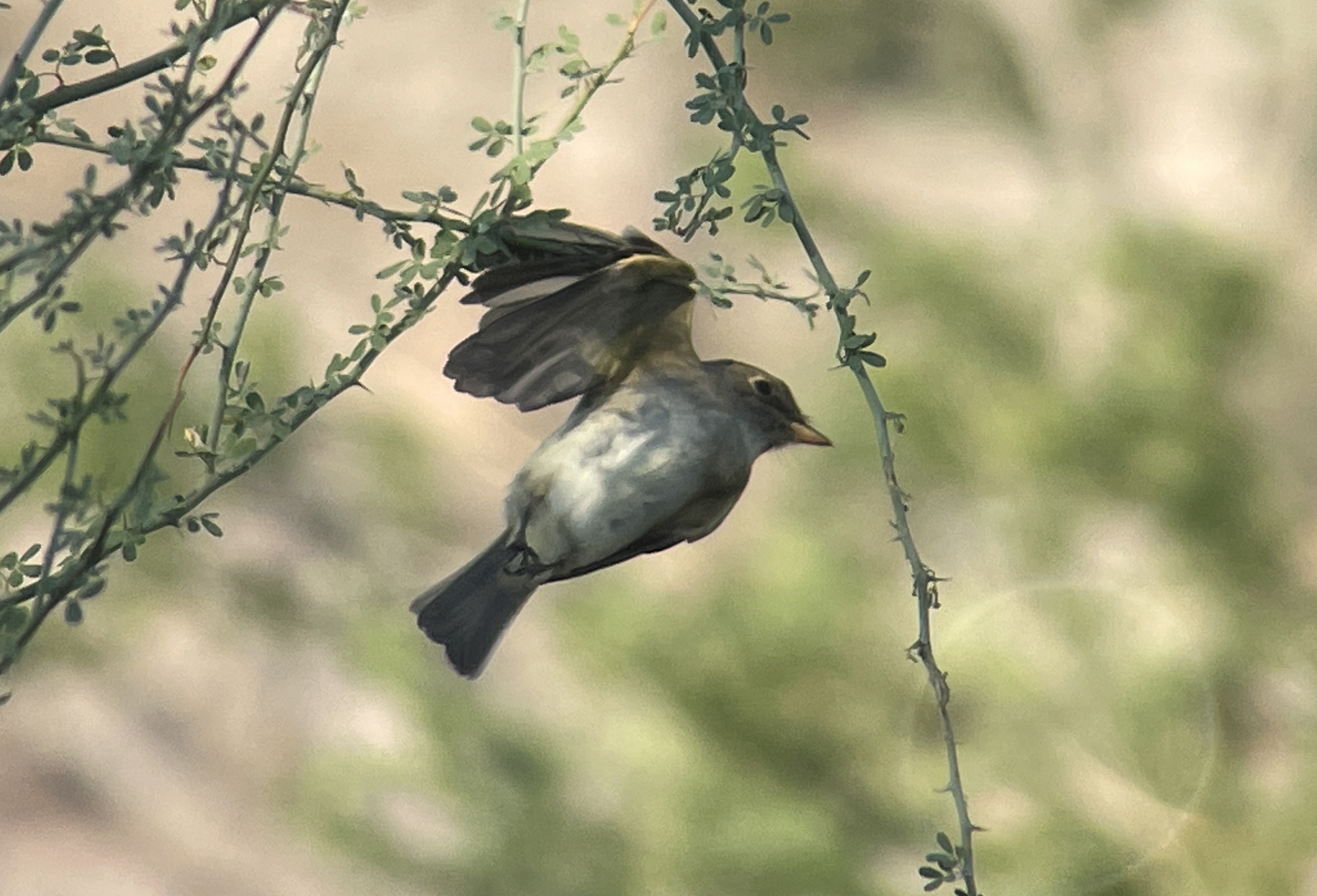 14 September 2021, photo by Ryan ODonnell
All photos are copyrighted© by photographer