Lesser Black-backed Gull (Larus fuscus), Windsor Beach, Lake Havasu, Mohave County
This Lesser Black-backed Gull was photographed by John Yerge on 18 December 2021.

Very rare in Arizona, first state record appeared only about 15 years ago. Records have been increasing greatly in recent years. This record is being evaluated by the ABC.

Bigger gull with heavy bill, mostly dark although seemed to have a pale base in certain light (not completely consistent with LBBG). In flight pale belly and most of underparts along with mostly pale rump (unlike Western Gull). Darkish breastband and dark upper rear quadrant of head with white across forehead and framing gape. Dark streaking throughout underparts distinguishes from long-staying YFGU that has been in the area.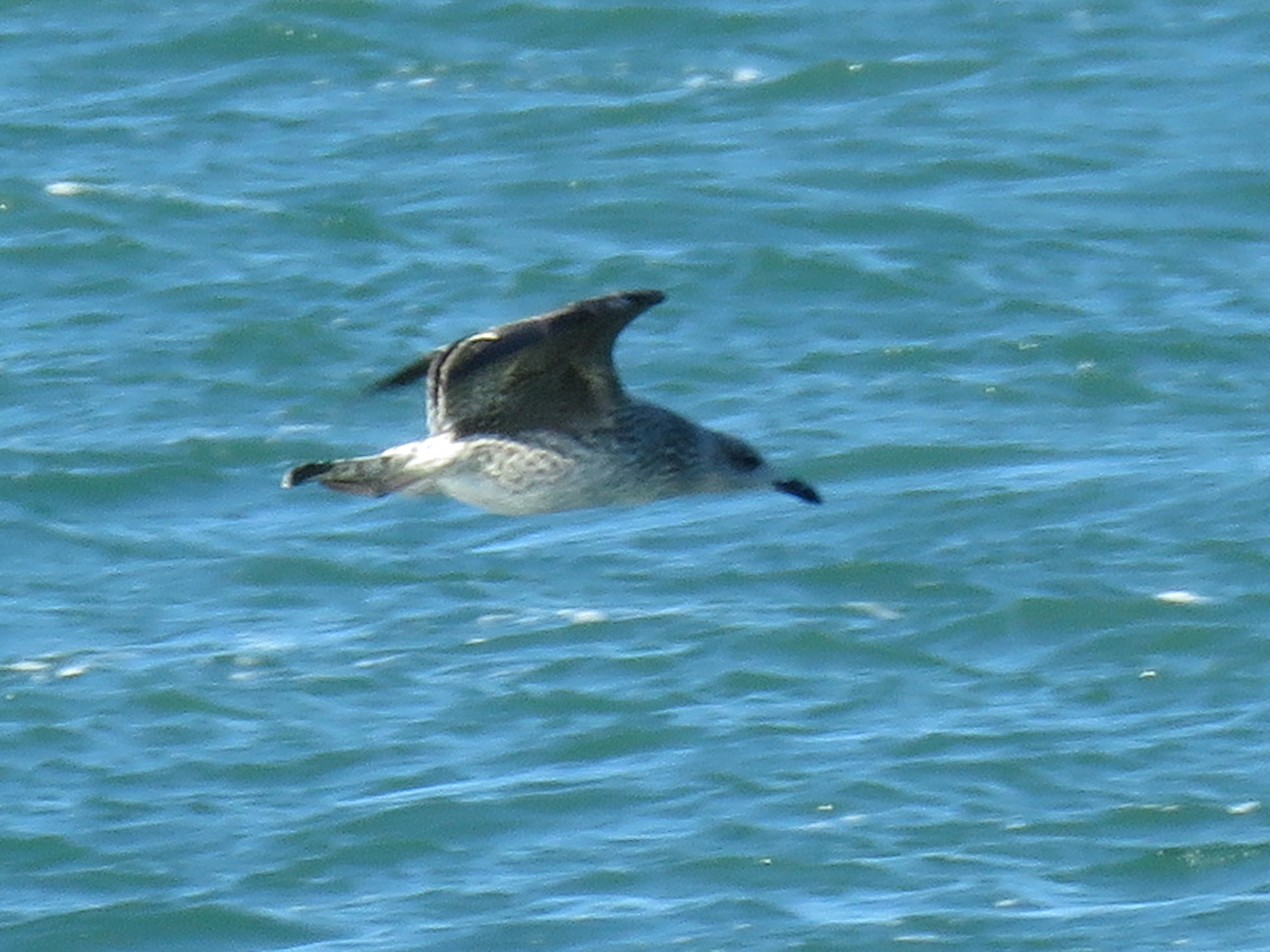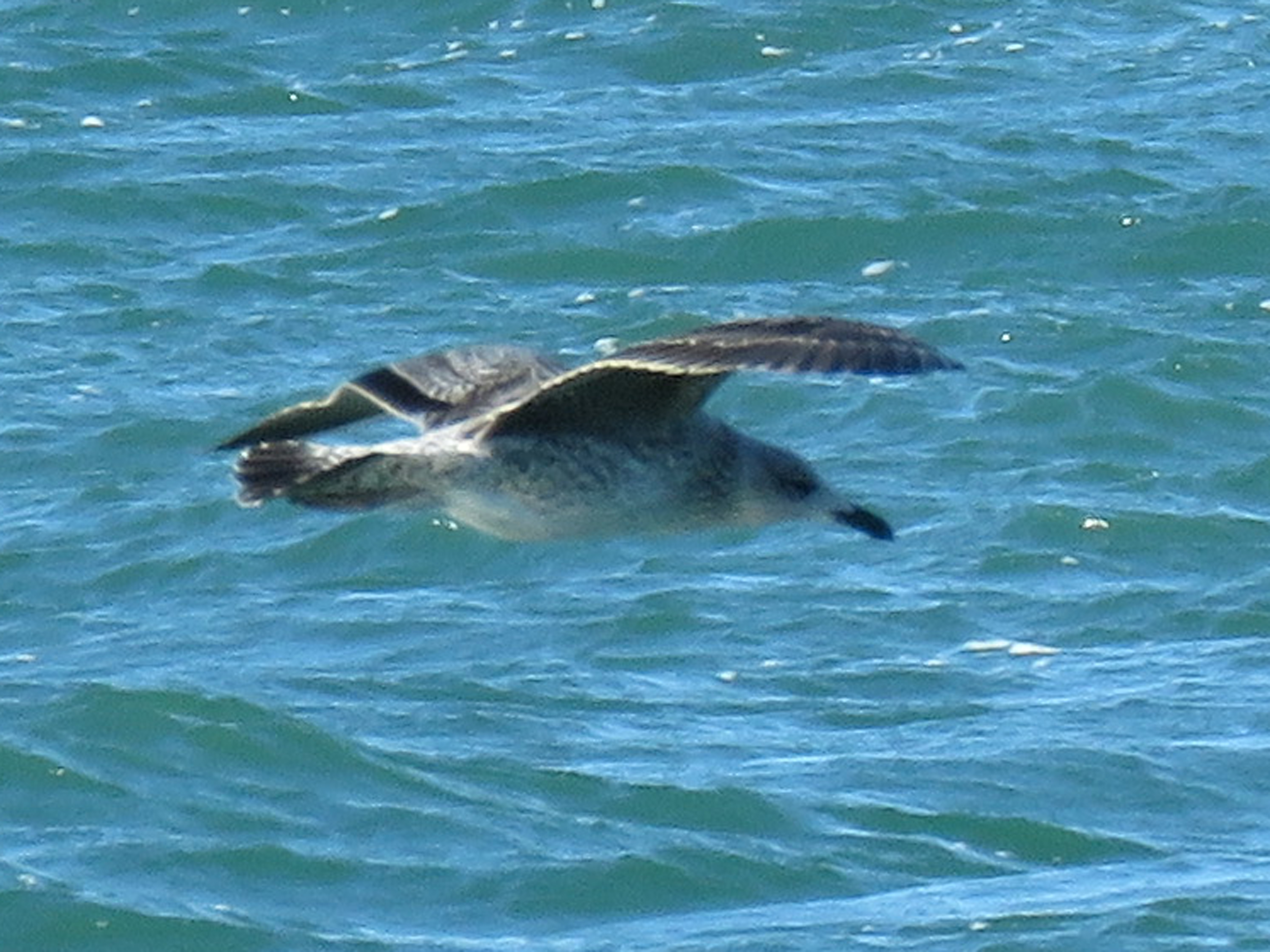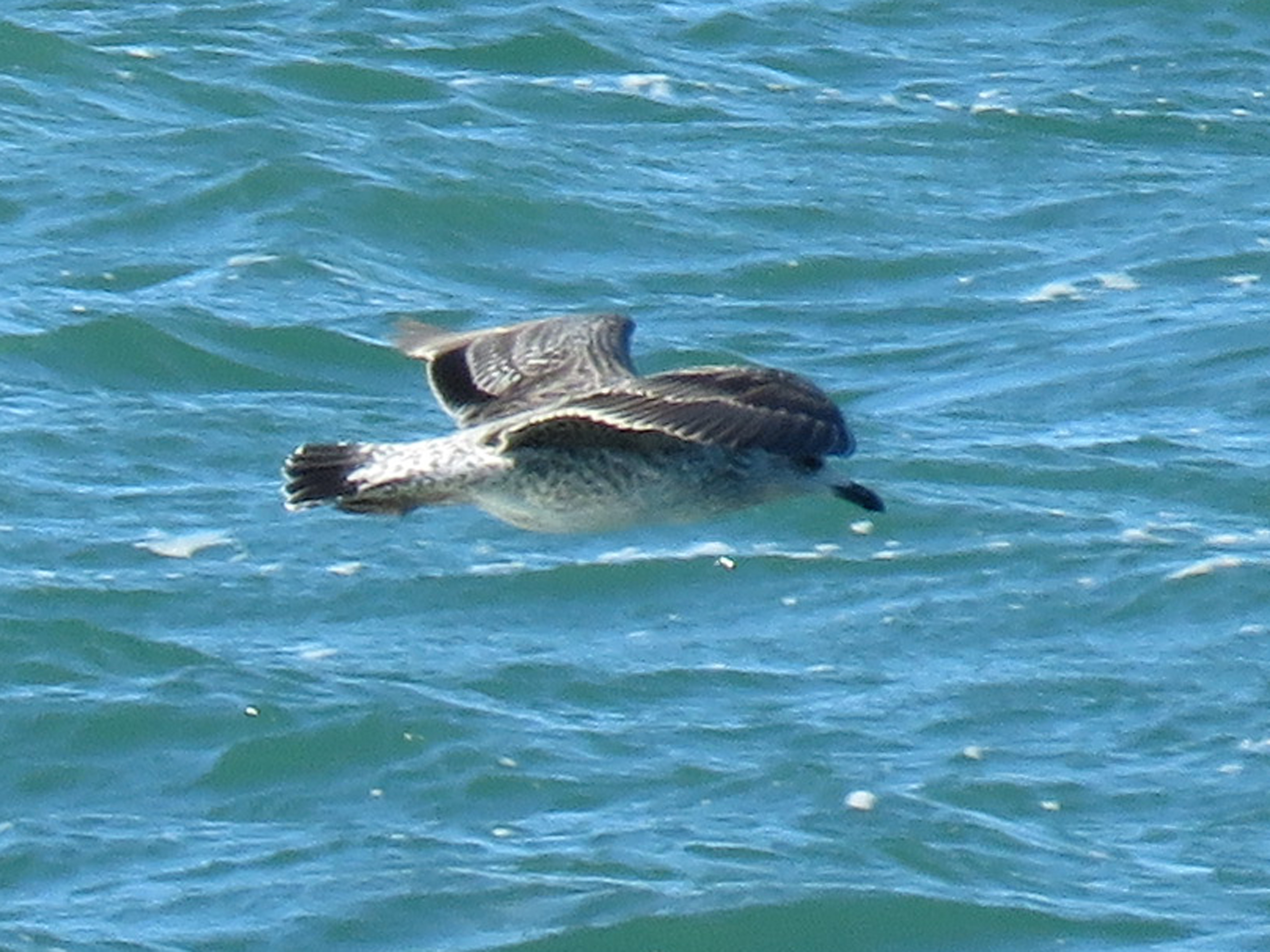 18 December 2021, photo by John Yerge
All photos are copyrighted© by photographer