Lesser Black-backed Gull (Larus fuscus), Castle Creek arm of Lake Pleasant, Yavapai County
This Lesser Black-backed Gull was photographed by Ryan O'Donnell on 13 November 2020.

This species is a casual visitor to Arizona, but numbers of records have been increasing in recent years.

Relatively distinctive in first cycle plumage. Relatively high-contrast checkered back (scapulars and wing coverts), all-black bill, concentration of dark around the eyes, and dark inner primaries (no pale window) help eliminate the somewhat similar Herring Gull.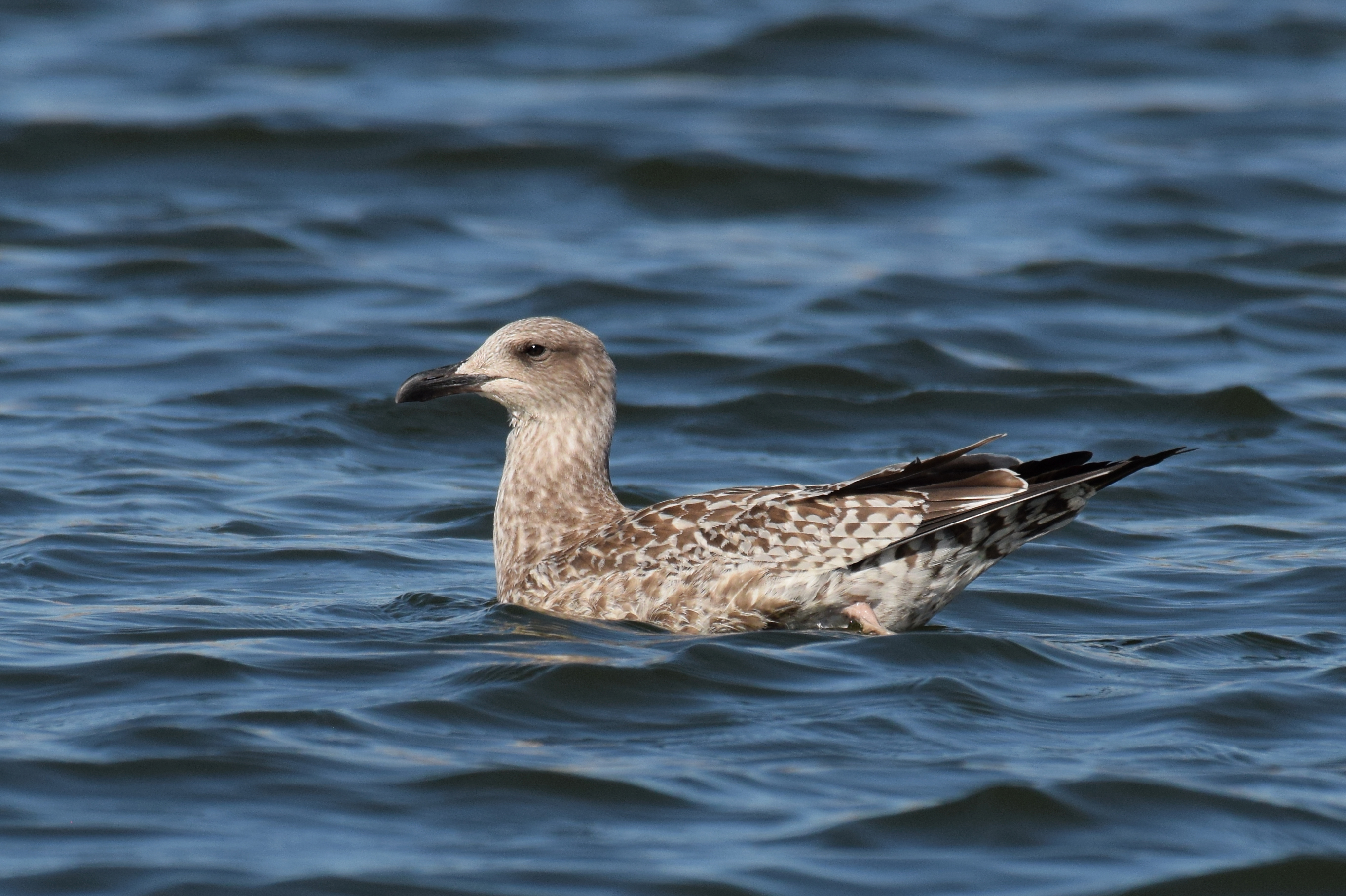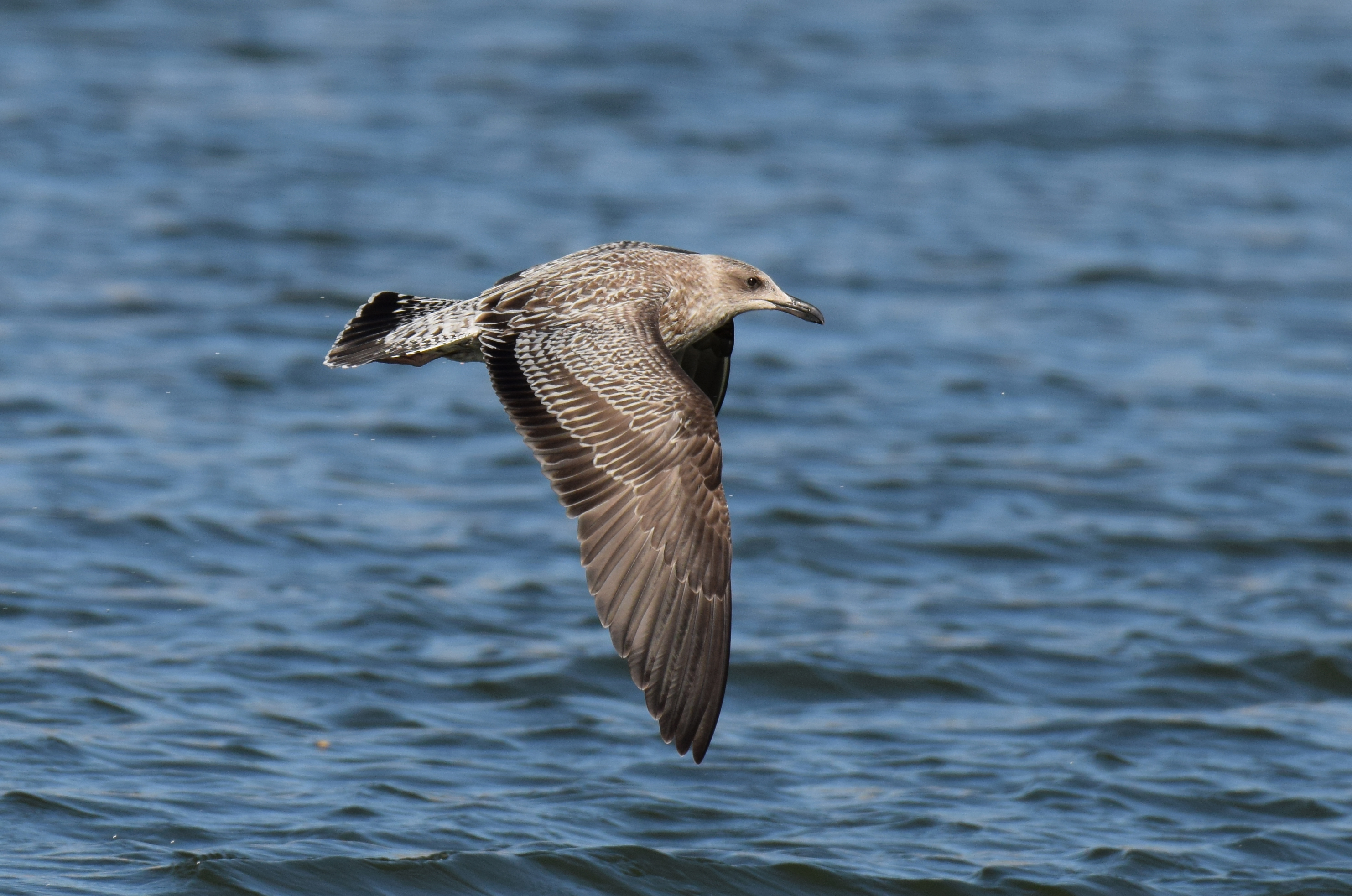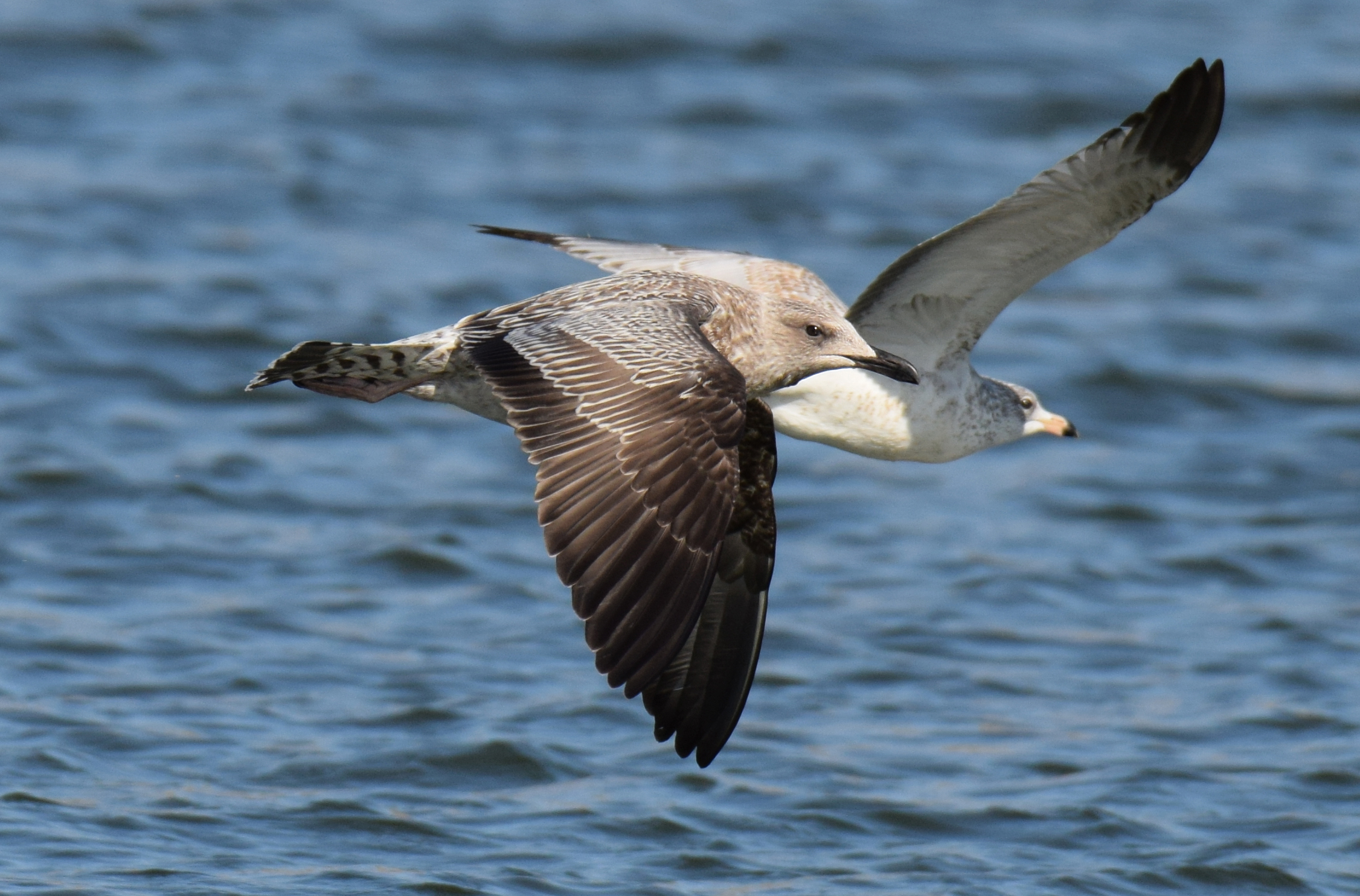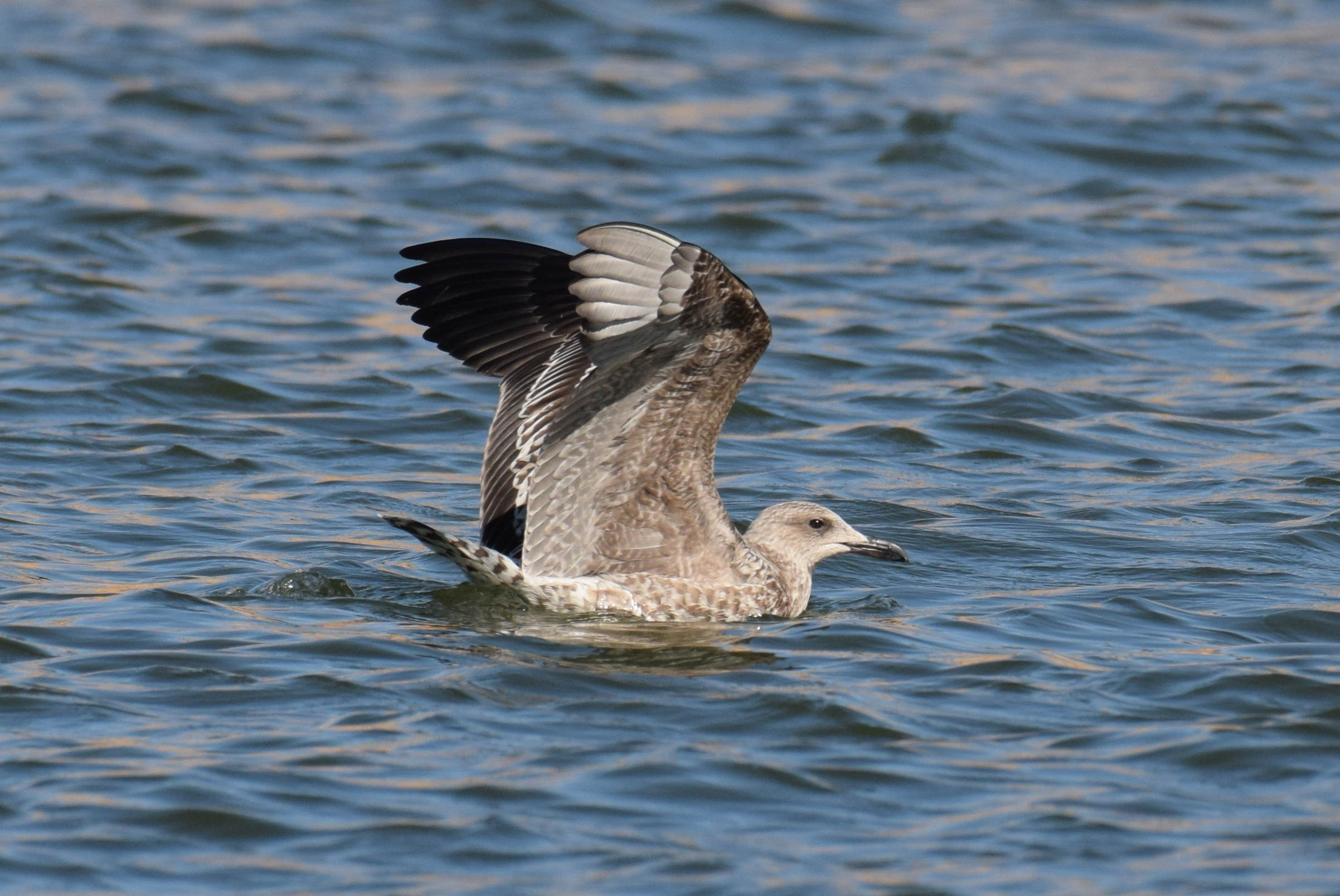 13 November 2020, photo by Ryan O'Donnell
All photos are copyrighted© by photographer