Black-throated Green Warbler (Setophaga virens), Santa Cruz River, Tucson, Sunset Rd., Pima County
This Black-throated Green Warbler was photographed by Sharon Goldwasser on 14 December 2021.

Black-throated Green Warbler is a very rare to casual transient, and has occasionally over-wintered in the state.

Warbler with a yellow face, olive cheek patch, yellow under the cheek patch and black edging that yellow on the side of the throat, some black streaking on the flanks, mostly white throat, completely white underparts otherwise, two white wing bars, crown and nape similar color to cheek patch, back greenish, slight amount of yellow by the vent.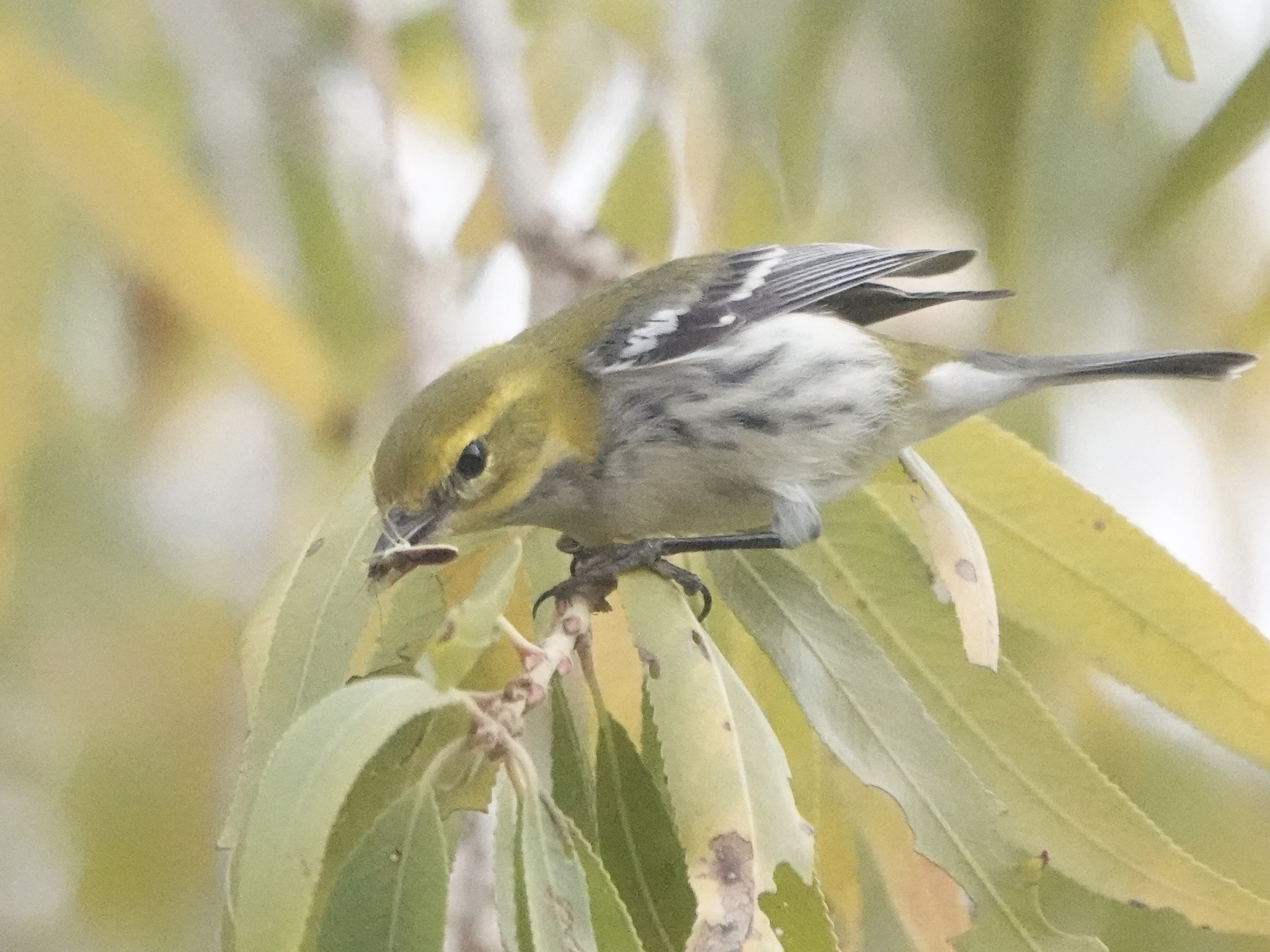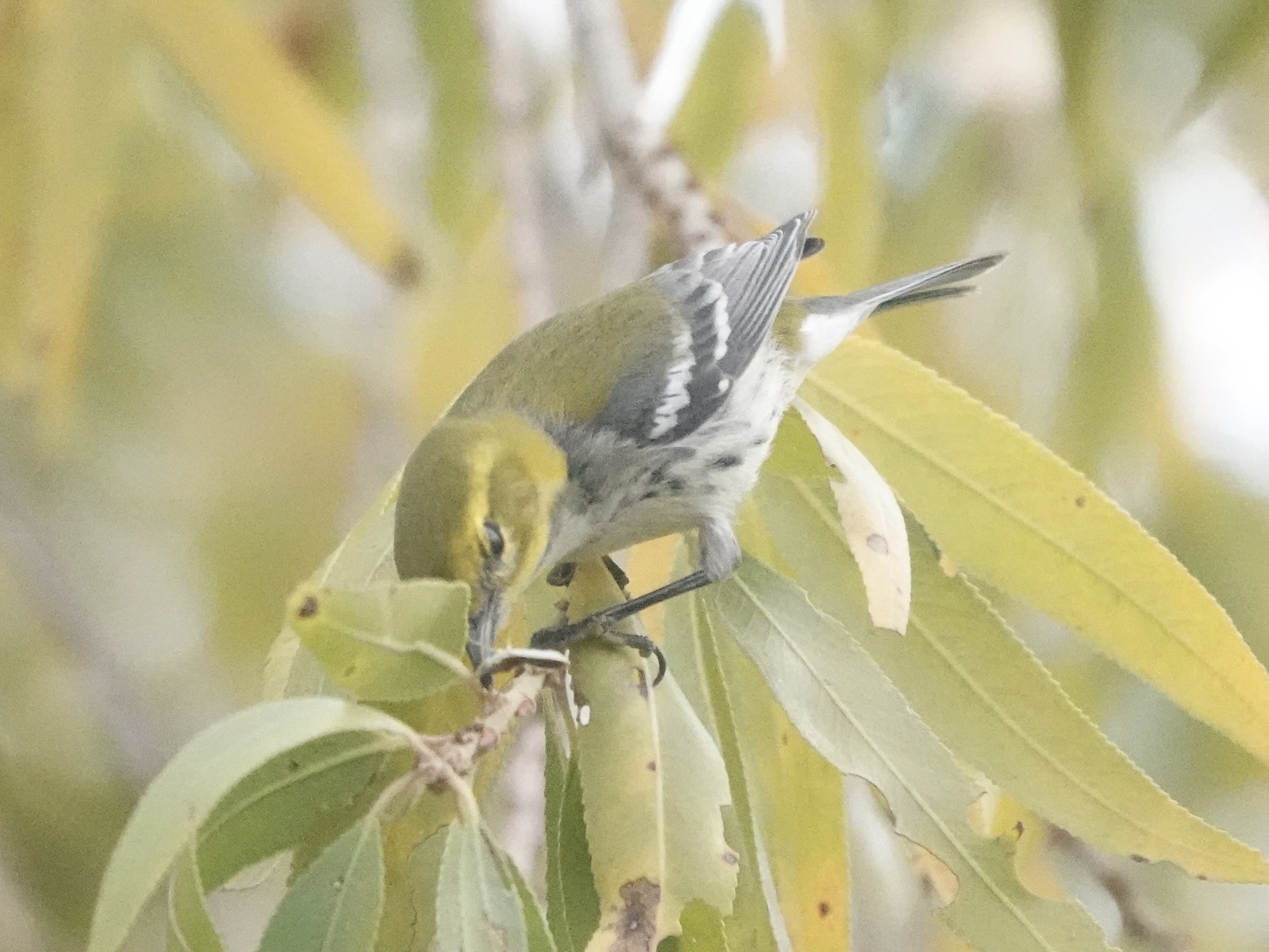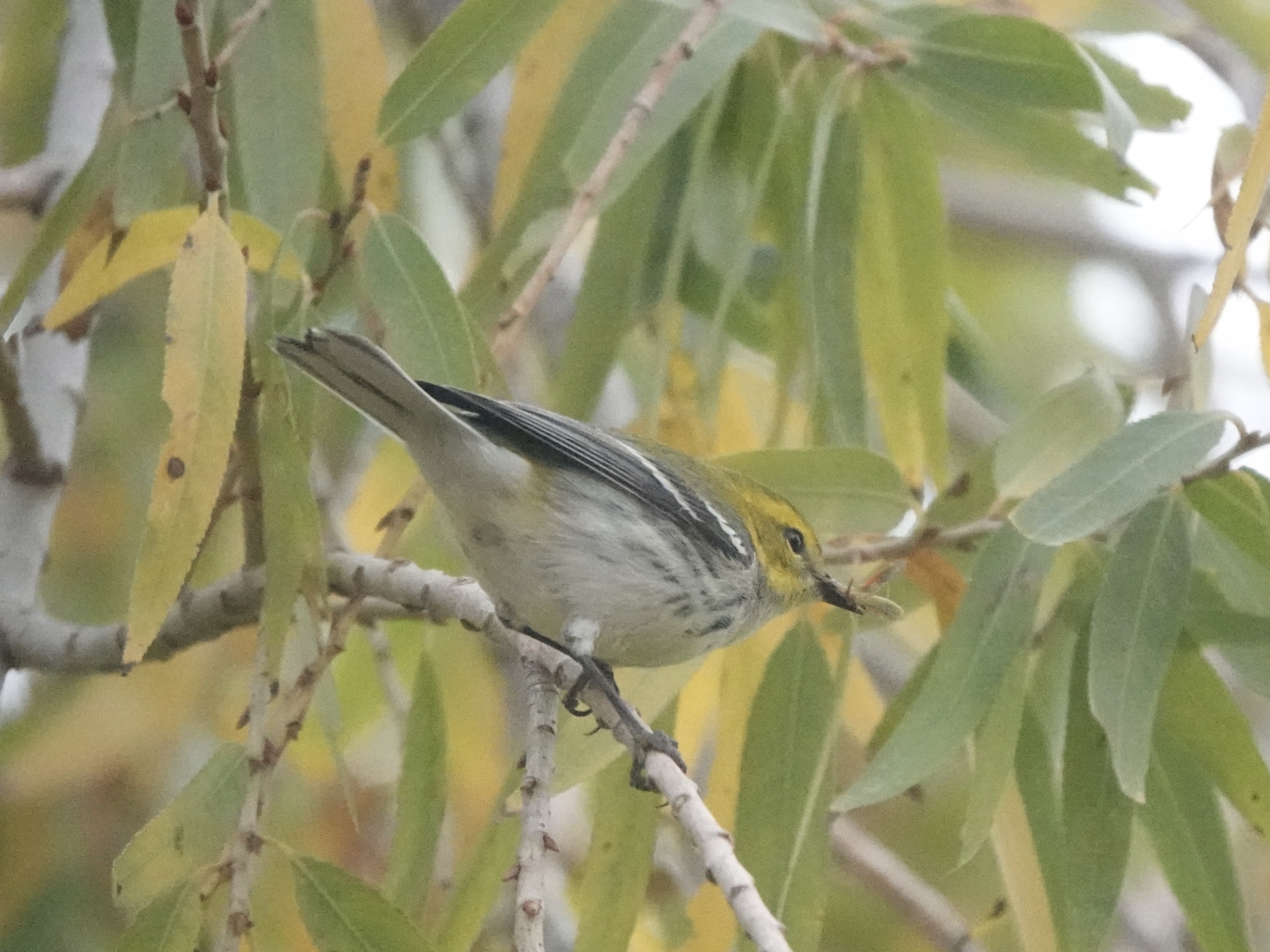 14 December 2021, photo by Sharon Goldwasser
All photos are copyrighted© by photographer