Palm Warbler (Setophaga palmarum), Dankworth Pond, south of Safford, Graham County, Graham County
This (Eastern) Palm Warbler was photographed by Diane Drobka on 18 April 2021.

Two different Palm Warblers were at Dankworth at the same time, and it appears one is the western palmarum subspecies and the other is the eastern "yellow" hypochrysaea subspecies. Andy Topolnycky photographed the lighter version on April 17. Diane photographed the yellower one on April 18.

This represents, perhaps, the first photographed "Eastern" subspecies in the state. There have been a couple of sight reports, but none had been photographed.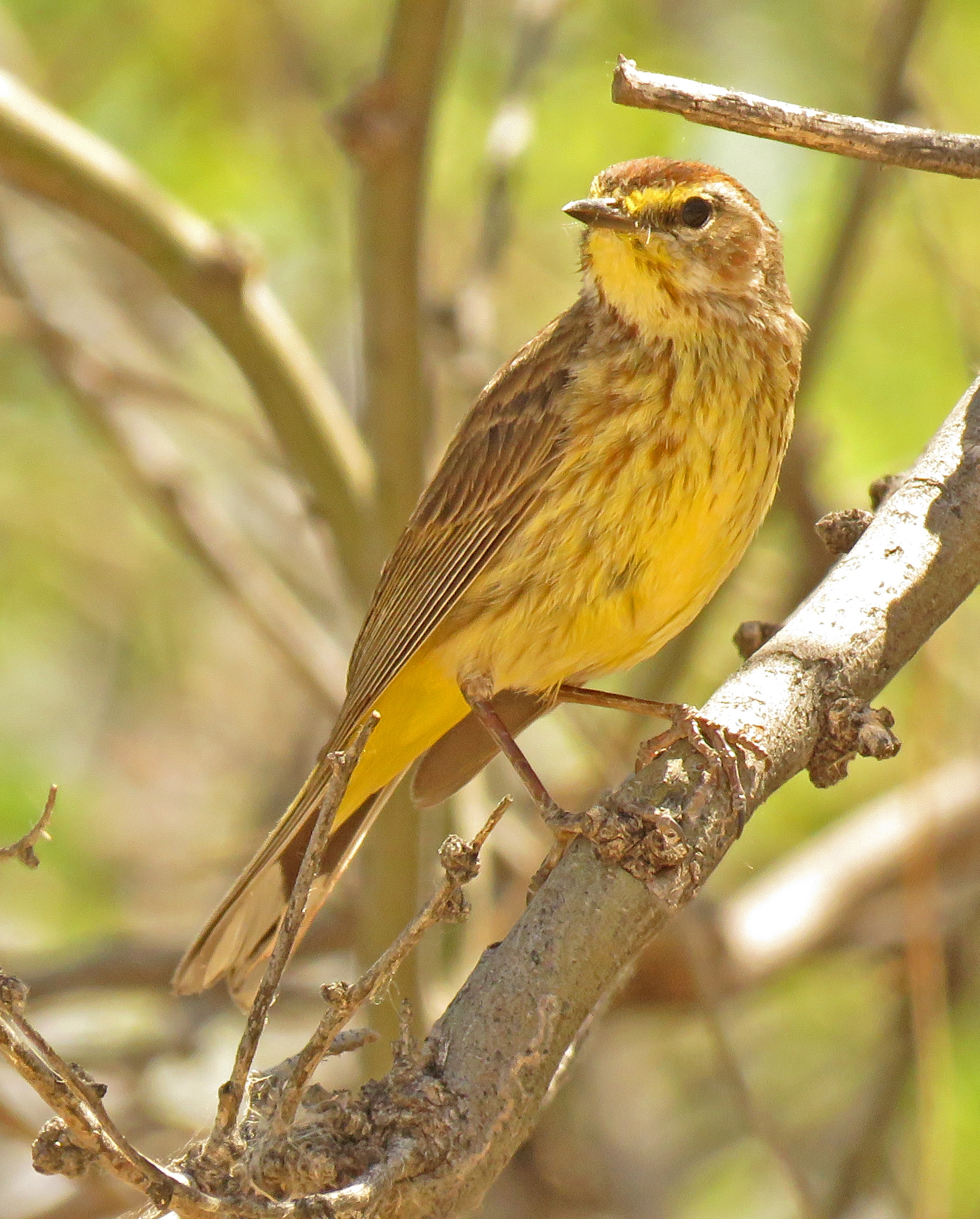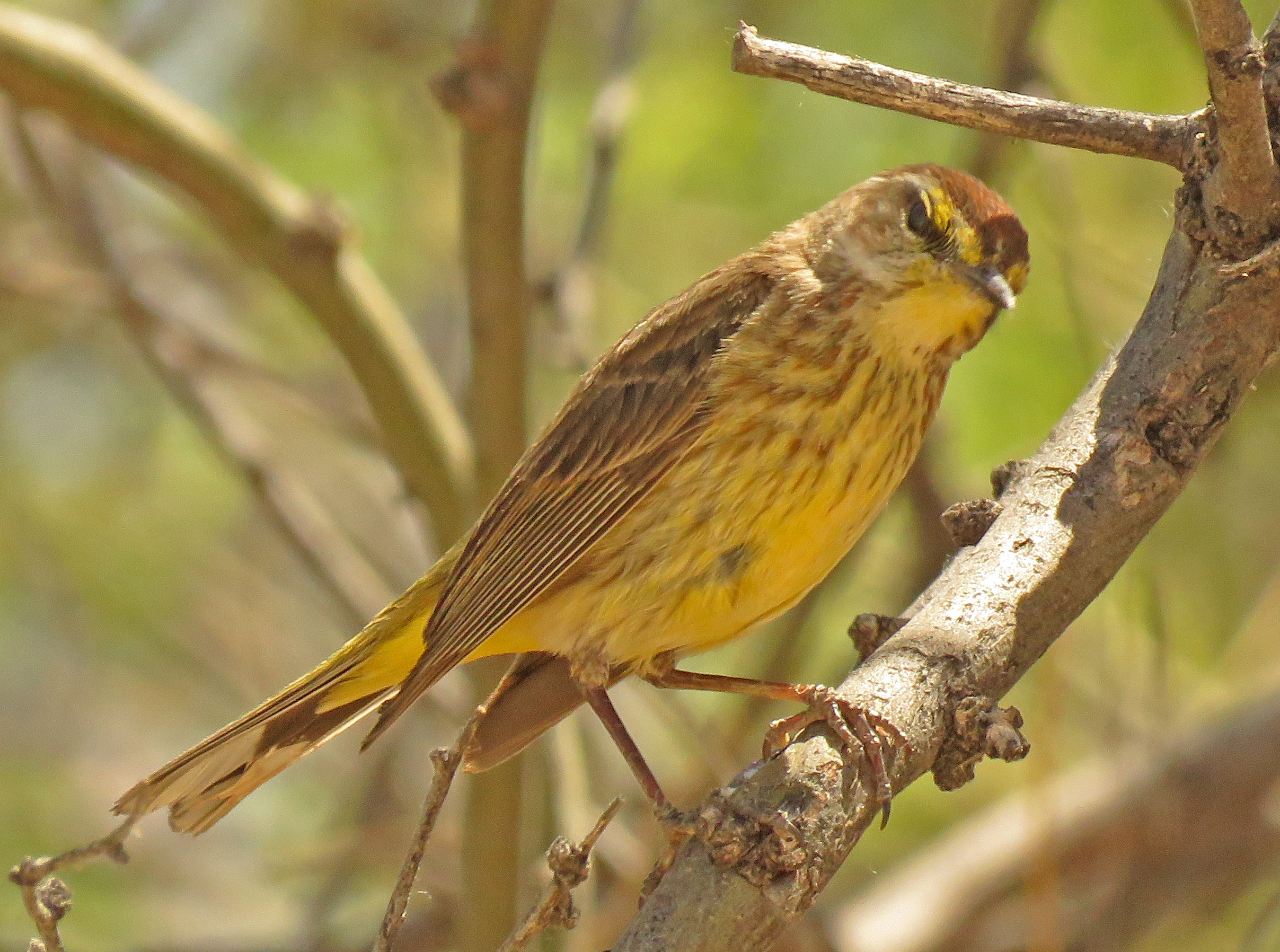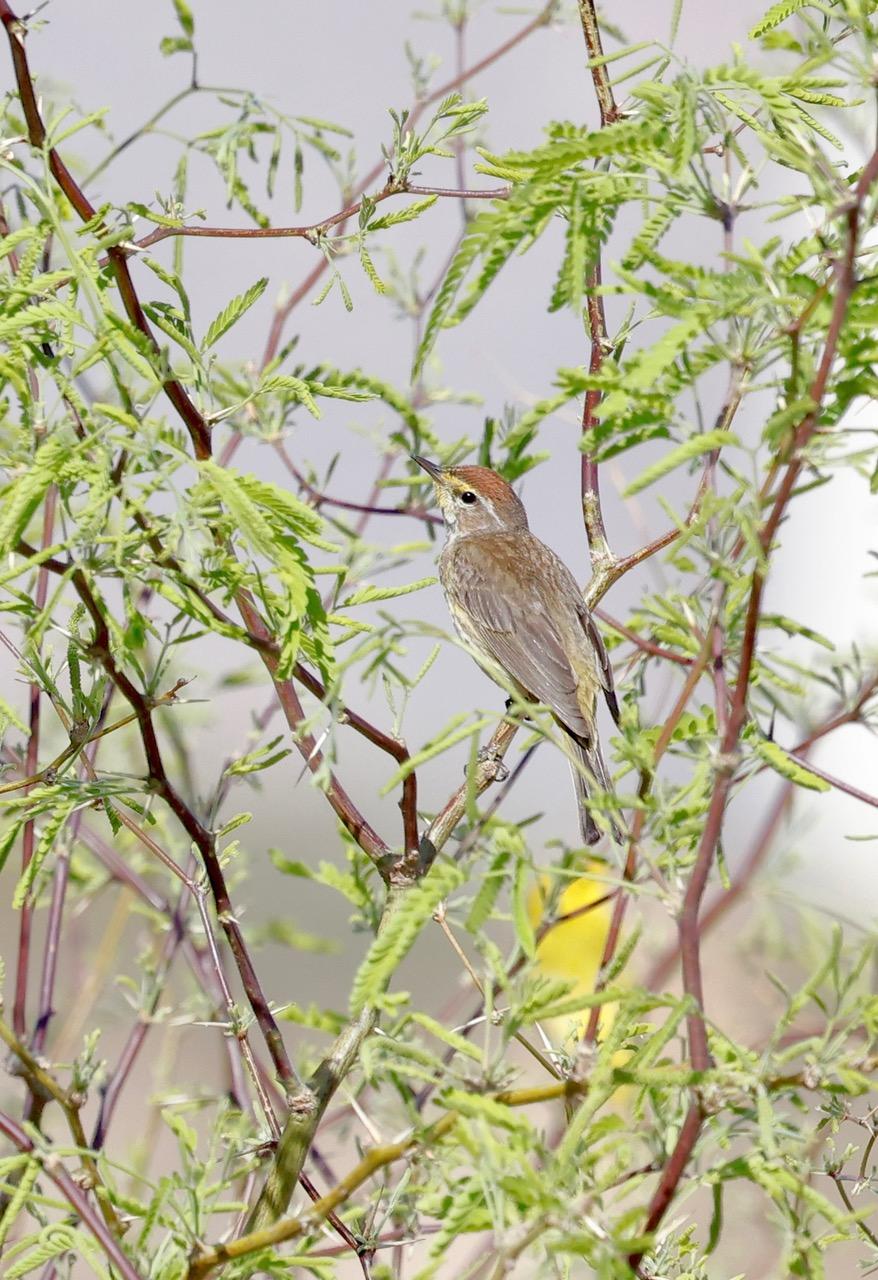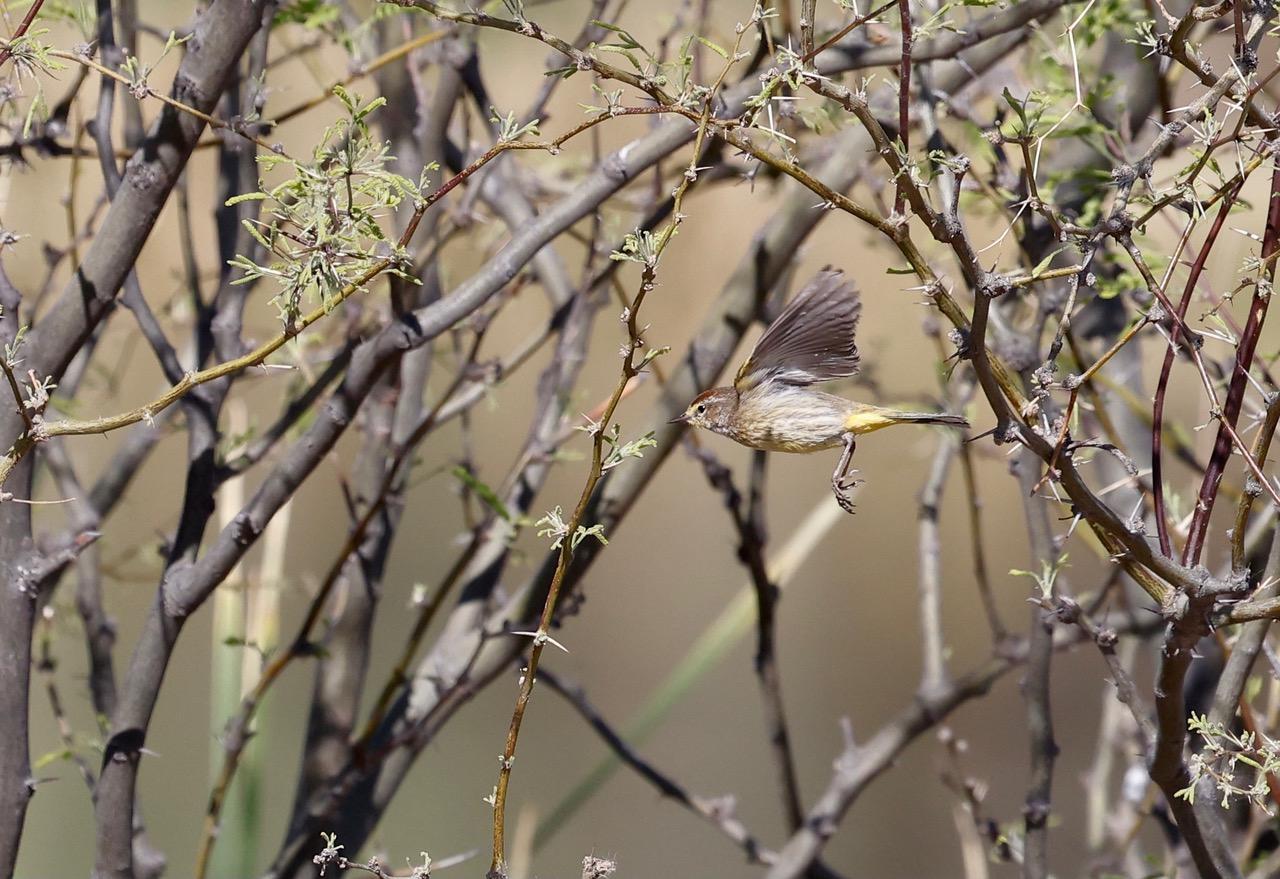 18 April 2021, photo by Diane Drobka
All photos are copyrighted© by photographer