Mew Gull (Larus canus), Benson sewage treatment plant, Cochise County
This Mew Gull was photographed by Dave Stejskal on 24 March 2021.

Mew Gull is a very rare transient and winter visitor to the state, especially so away from the Lower Colorado River.

Mew Gull is quite rare in the state as a migrant and winter visitor, with about 30 accepted records for Arizona. Most of these records come from the lakes on Lower Colorado River, with only six or seven records away from there.

Mew Gull is a small Larus gull, slightly smaller than Ring-billed Gull. In this plumage (late 1st-cycle), Mew Gull shows quite a bit of smudgy brown feathering on the belly, underwing, neck, and face. The tail is also almost entirely dark brown, unlike the tail pattern of Ring-billed Gull of a similar age, and the uppertail coverts are boldly barred black and white. The bill is very narrow, without much of a noticeable gonydial angle.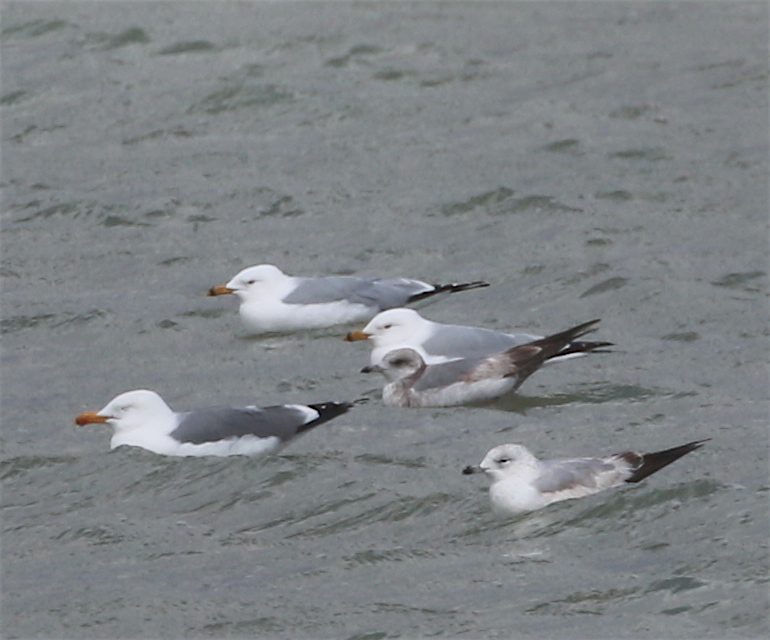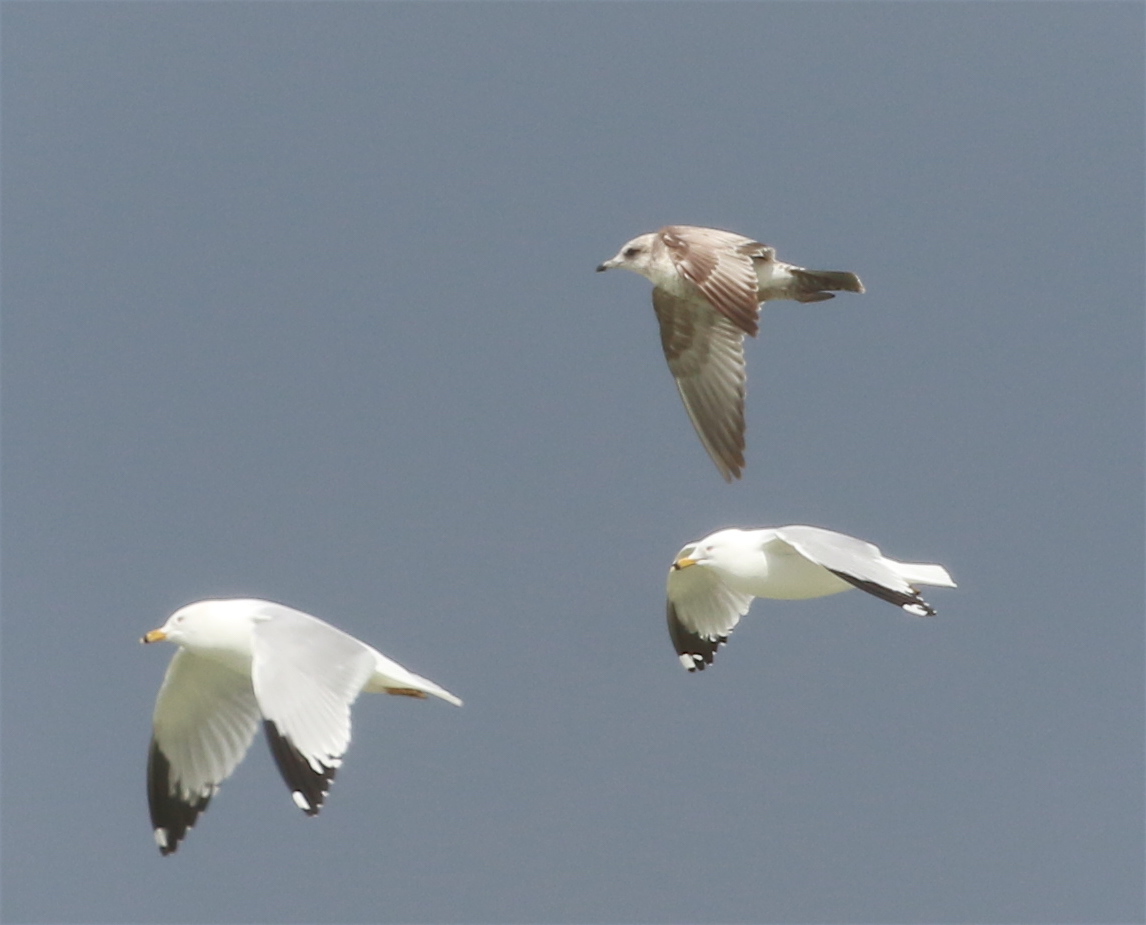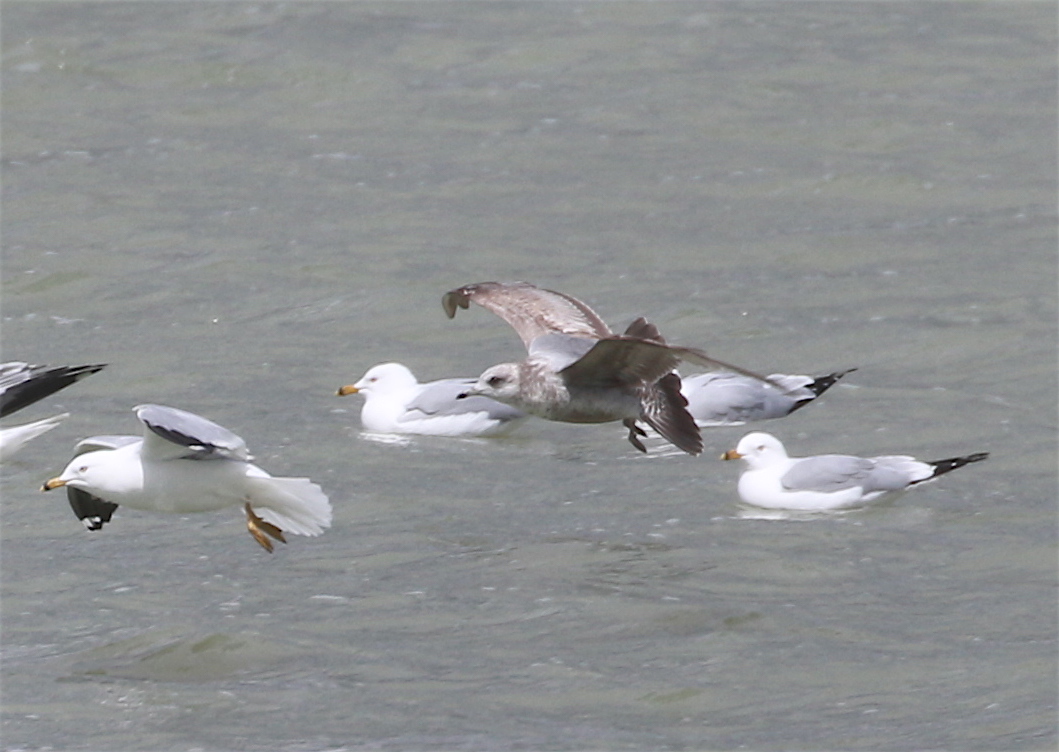 24 March 2021, photo by Dave Stejskal
All photos are copyrighted© by photographer