Trumpeter Swan (Cygnus buccinator), Salt River-Granite Reef Recreation Area, Maricopa County
First reported by Dara Vazquez and Mary McSparen on Dec 3, 2020, and then photographed by Babs Buck on 03 December 2020, by Parker Davis on 4 December, and by Pierre Deviche on 5 December.

Here is an analysis of the two swans by Pierre Deviche. "One adult is easly ID'ed as Trumpeter Swan based, in particular, on head shape as well as on bill shape, size, and coloration. The tricky part comes with ID'ing the juvenile bird. This bird is of same size and body proportions as the adult (see photo) - the most important piece of information as *the vast majority* of Tundra Swans are distinctly smaller than Trumpeter Swans (fide Dennis Paulson & Martha Jordan). The bill is large and structurally similar to that of the adult: bill length relative to head length: 67% (A) vs. 62% (J); maximum bill depth relative to bill length: 40% (A) vs. 38% (J). Too, the juvenile bird's bill is flat and not slightly concave as is the case in many Tundra Swans. The forehead feathers of the juvenile bird form a sharp V with the top of the bill. This is the case in all Trumpeter Swans whereas most (albeit with exceptions) Tundra Swans show a rounded forehead edge. All in all, taking into account body shape and proportions, head shape (straight line from top of head to tip of bill), and bill size and shape, one concludes that the juvenile bird is a Trumpeter Swan. This conclusion concurs with that drawn by Dennis Paulson and Martha Jordan, both in Seattle and with extensive first-hand experience with the two swan species (pers. communications). Ms. Jordan, in particular, is Executive Director of the Northwest Swan Conservation Association and it utterly familiar with the two swan species. Incidentally, she writes that "[the two swans] are not from the Pacific Coast Population. They are likely Rocky Mountain Population or potentially a bird moving out of the Interior population which is growing by leaps and bounds".

These swans will be evaluated by the ABC - and the immature bird is tentatively (here) identified as a Trumpeter.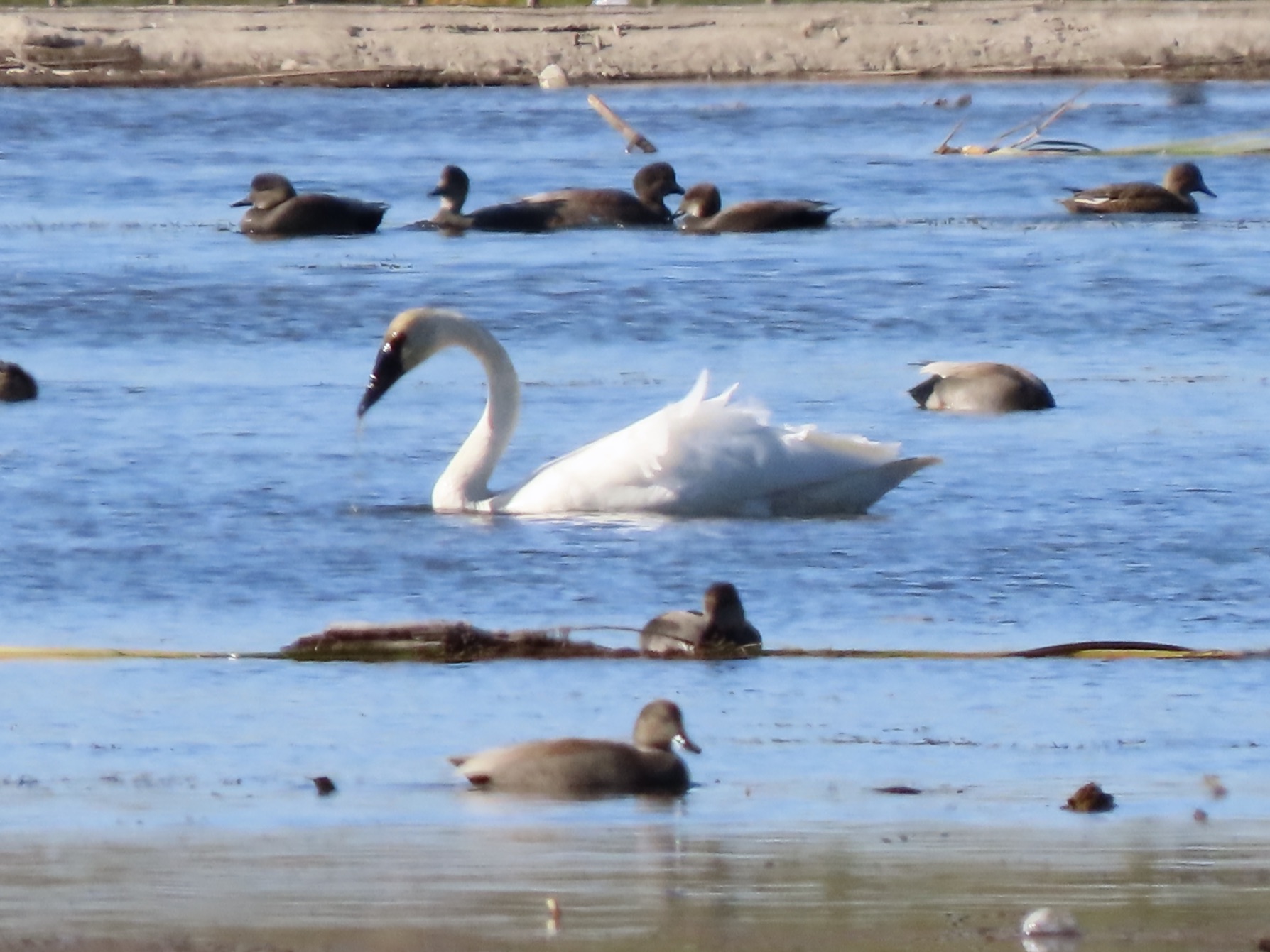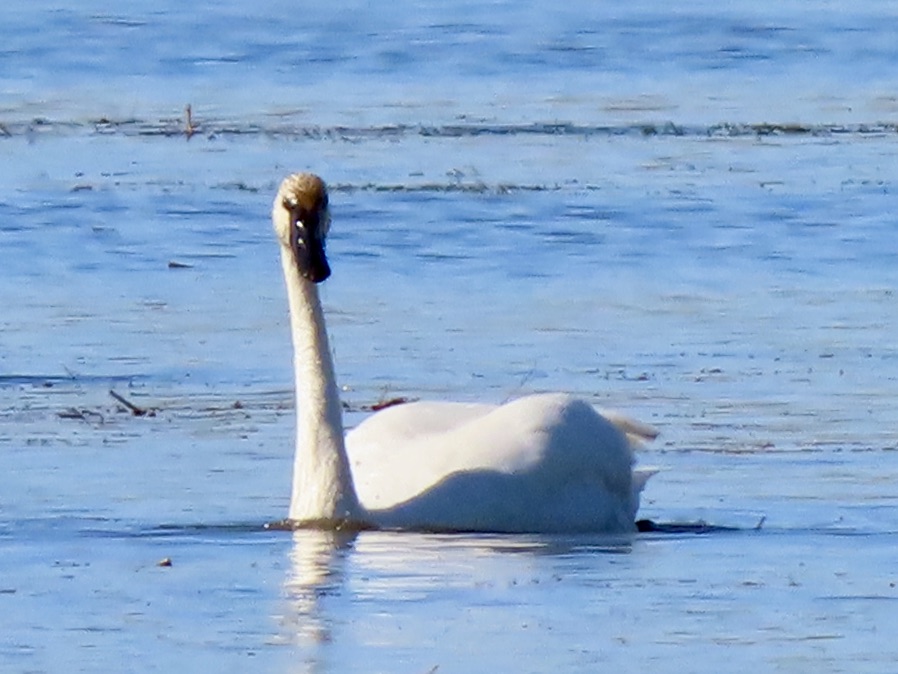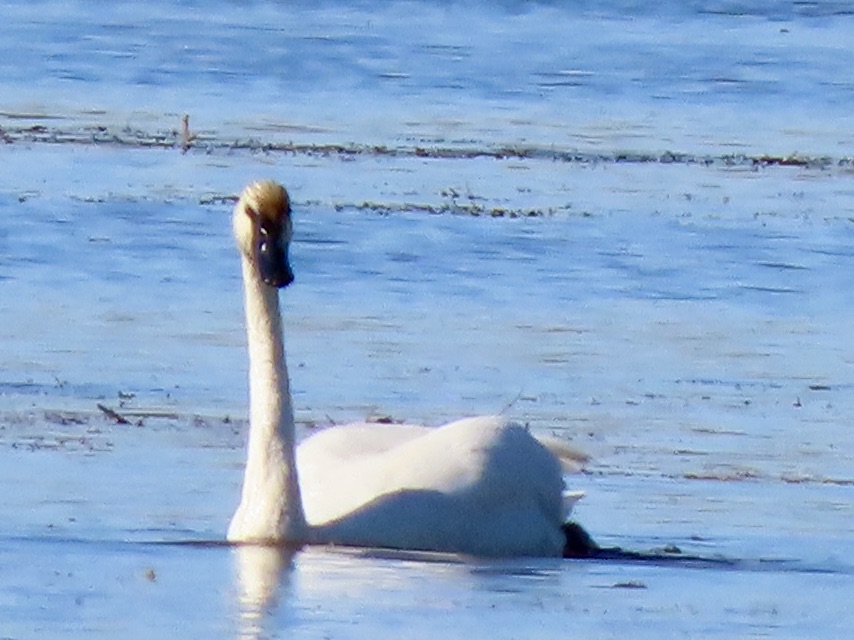 03 December 2020, photo by Babs Buck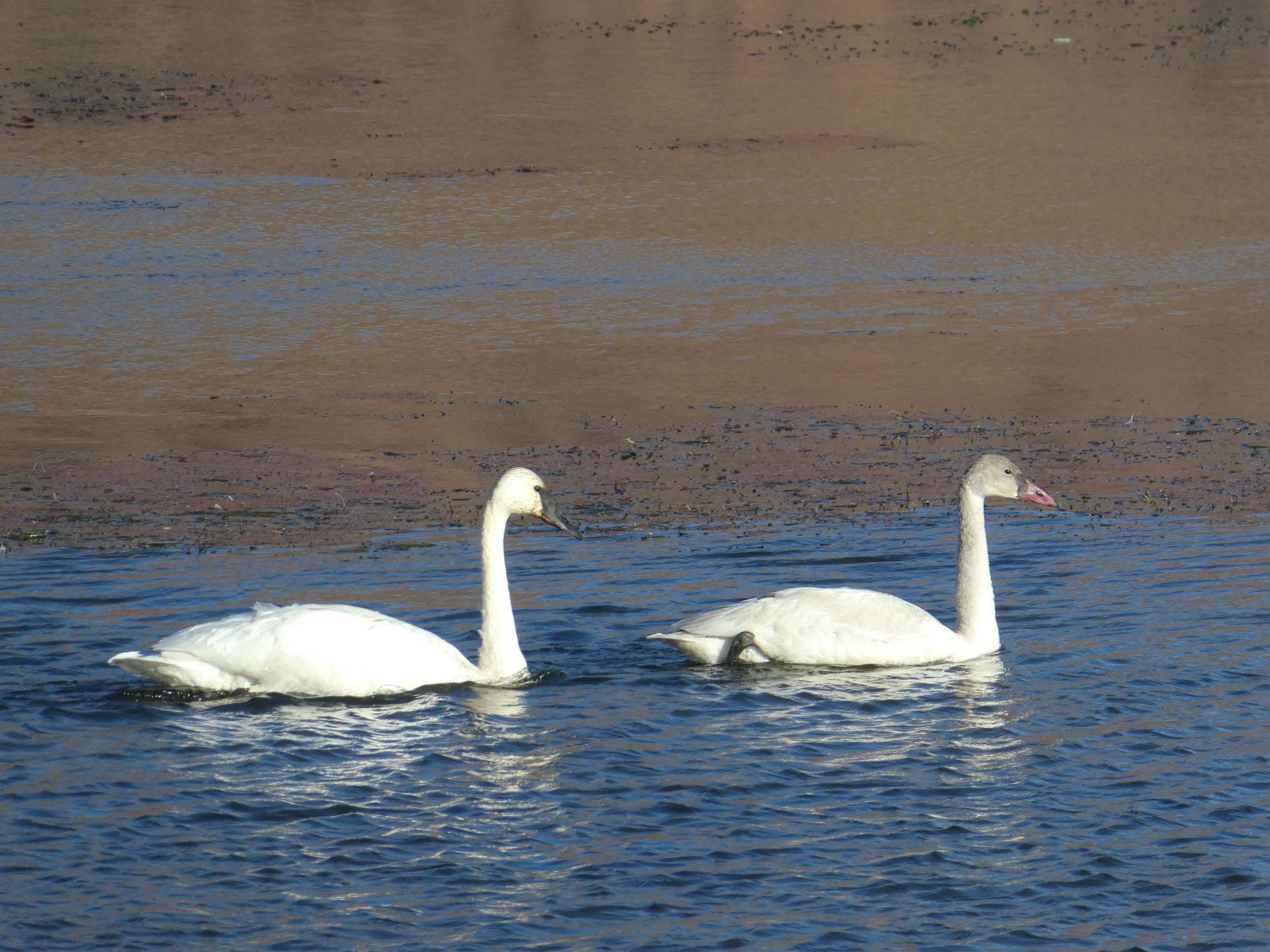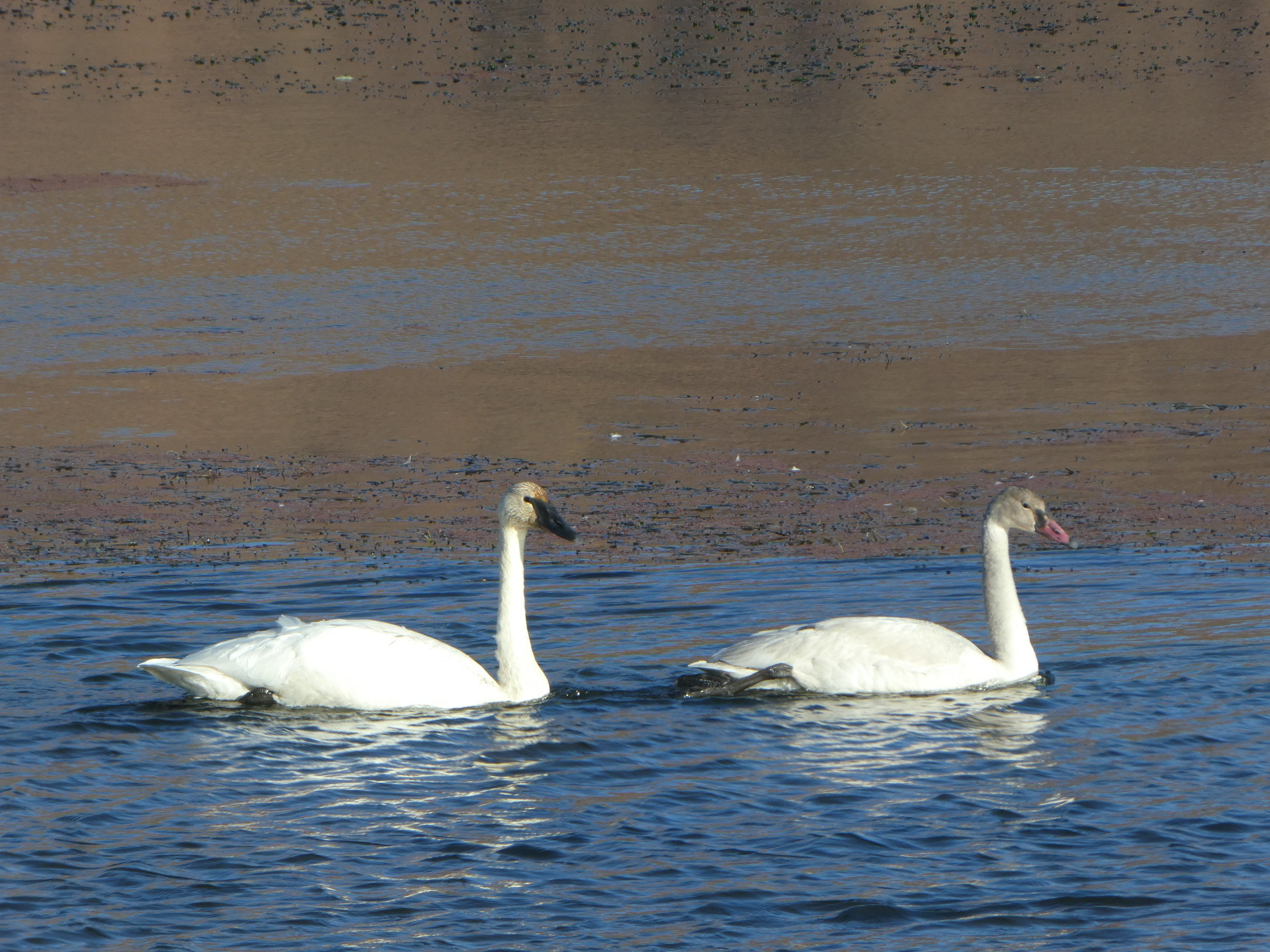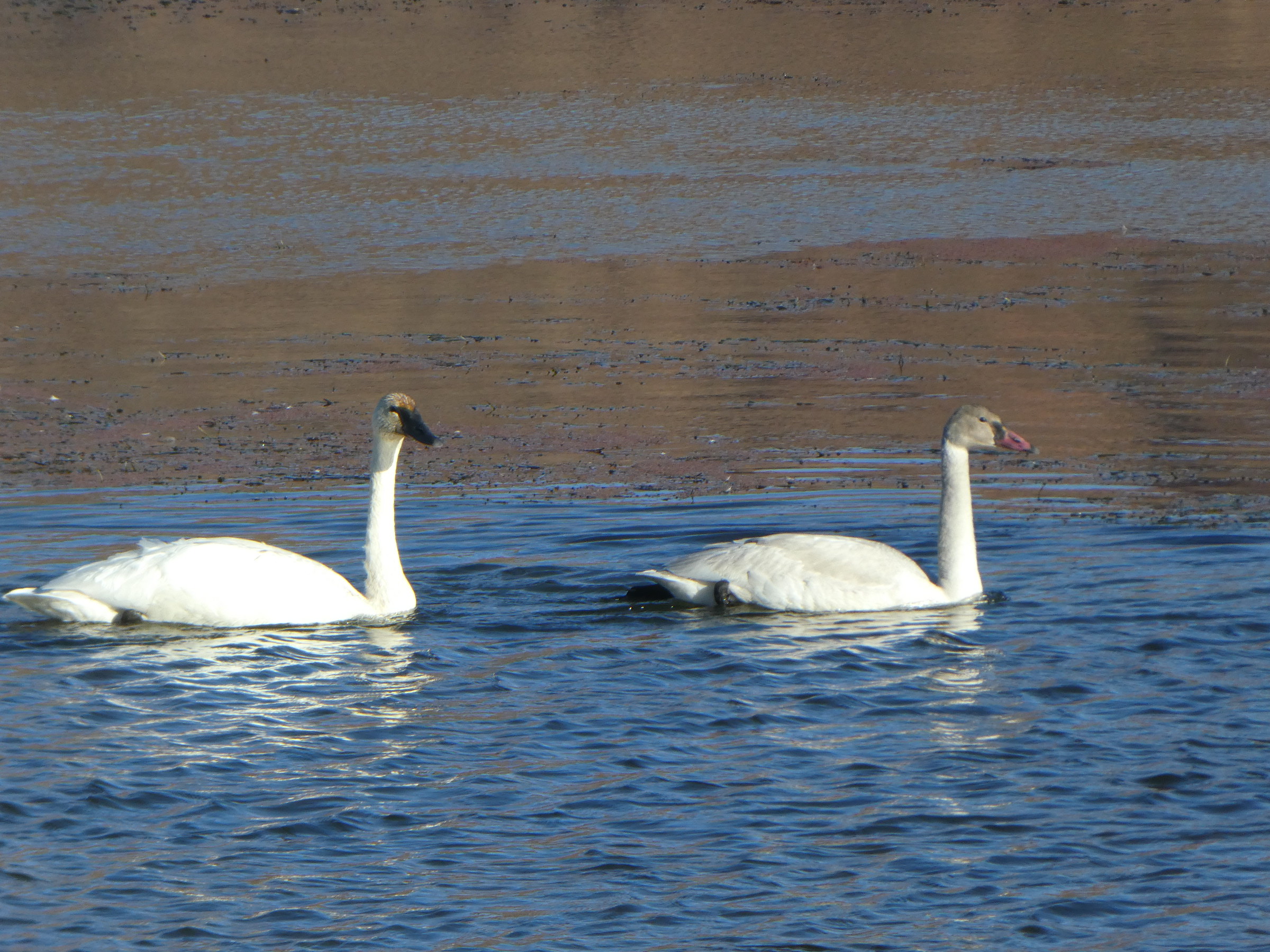 04 December 2020, photo by Parker Davis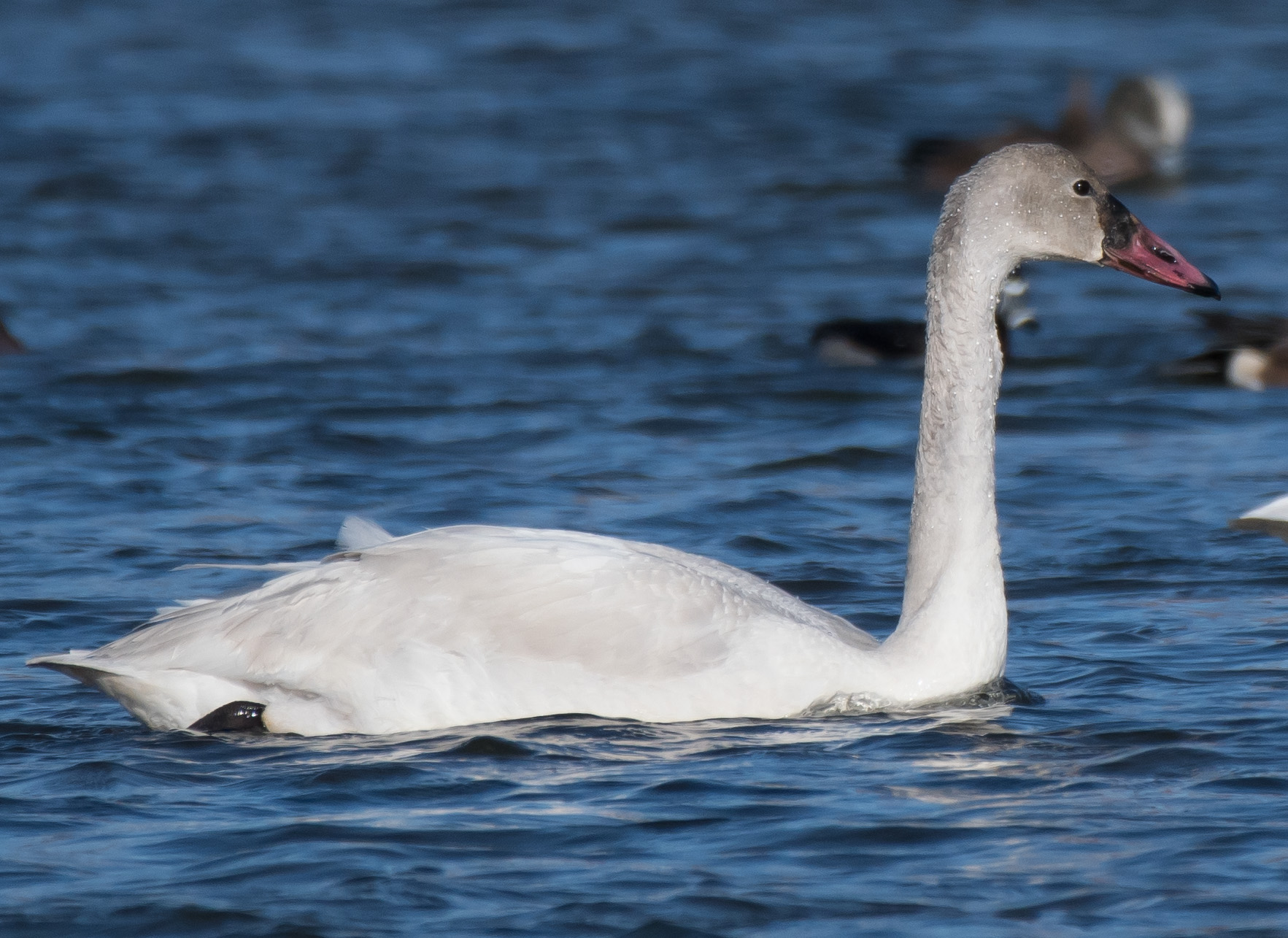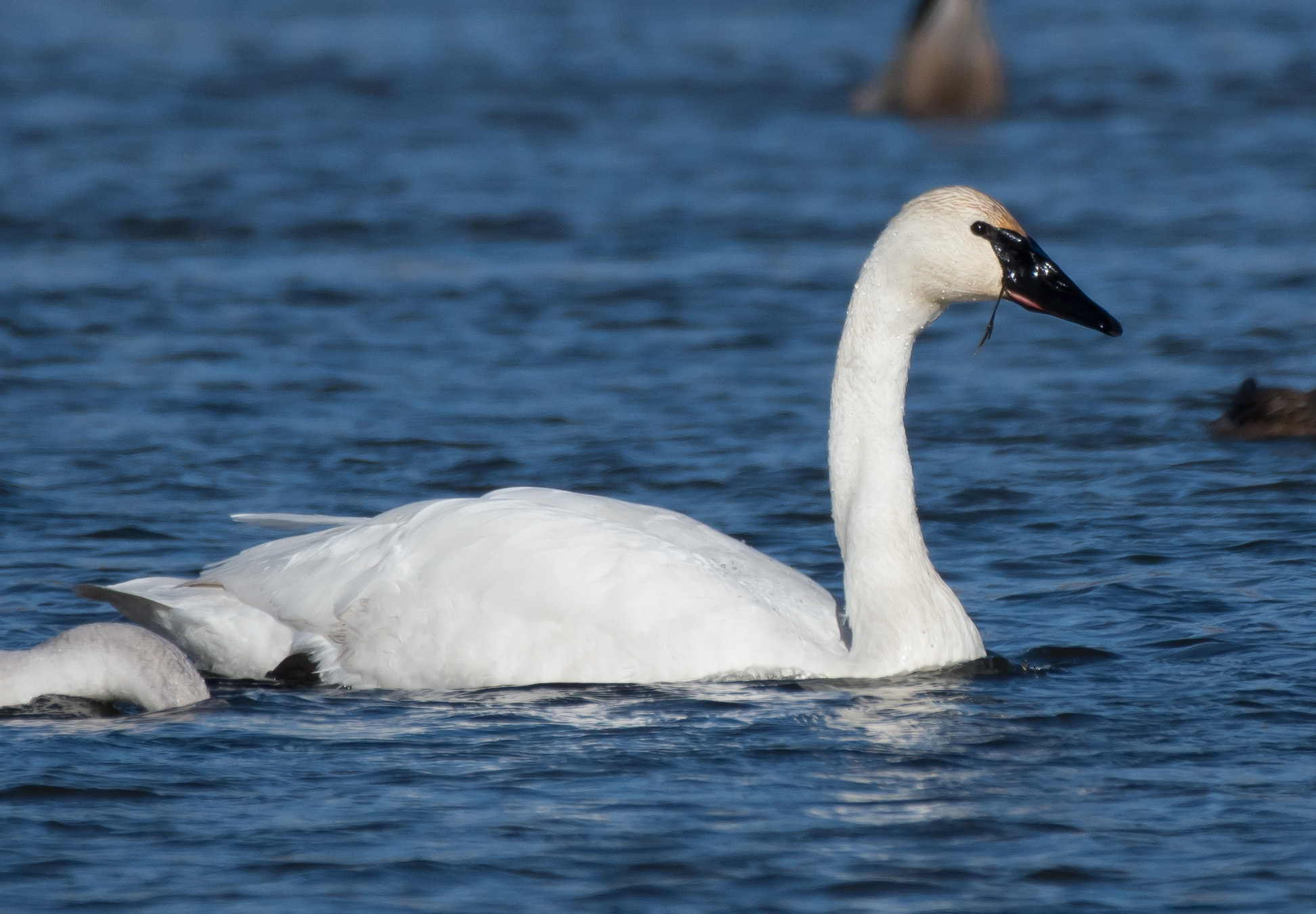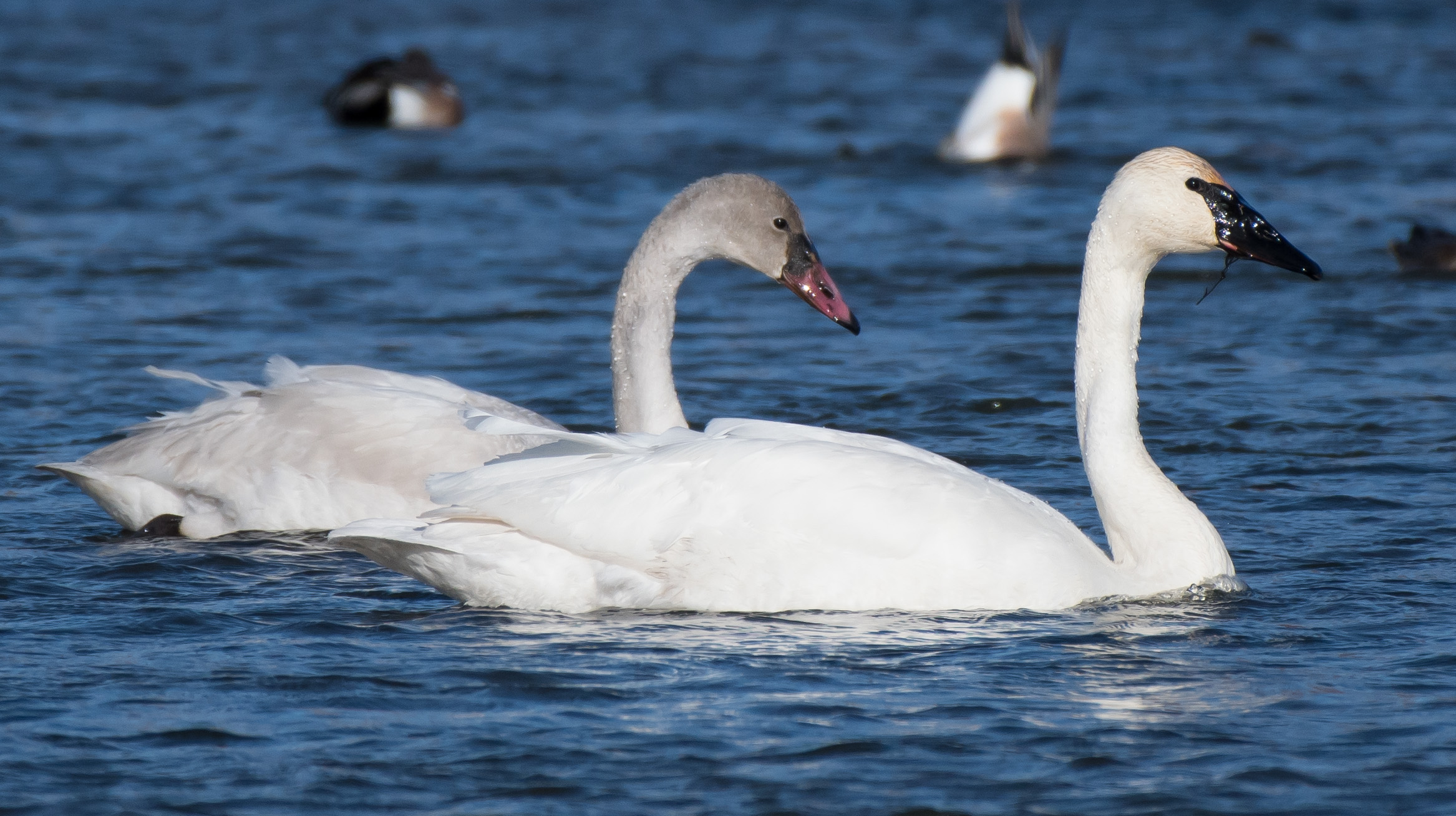 08 December 2020, photo by Gordon Karre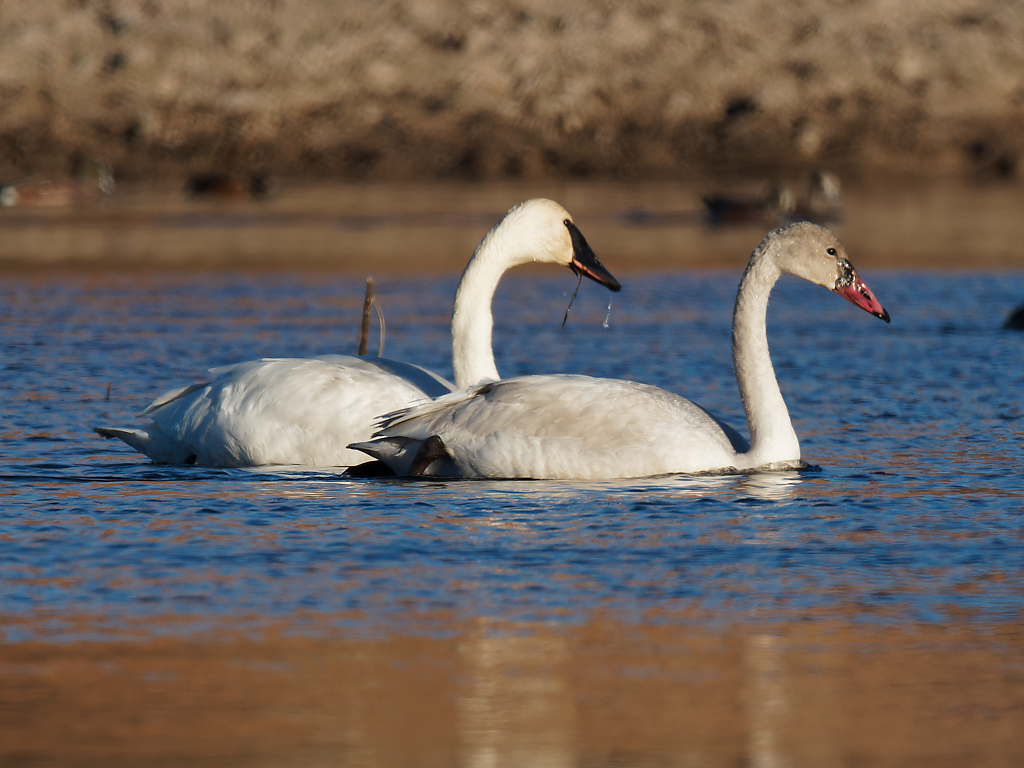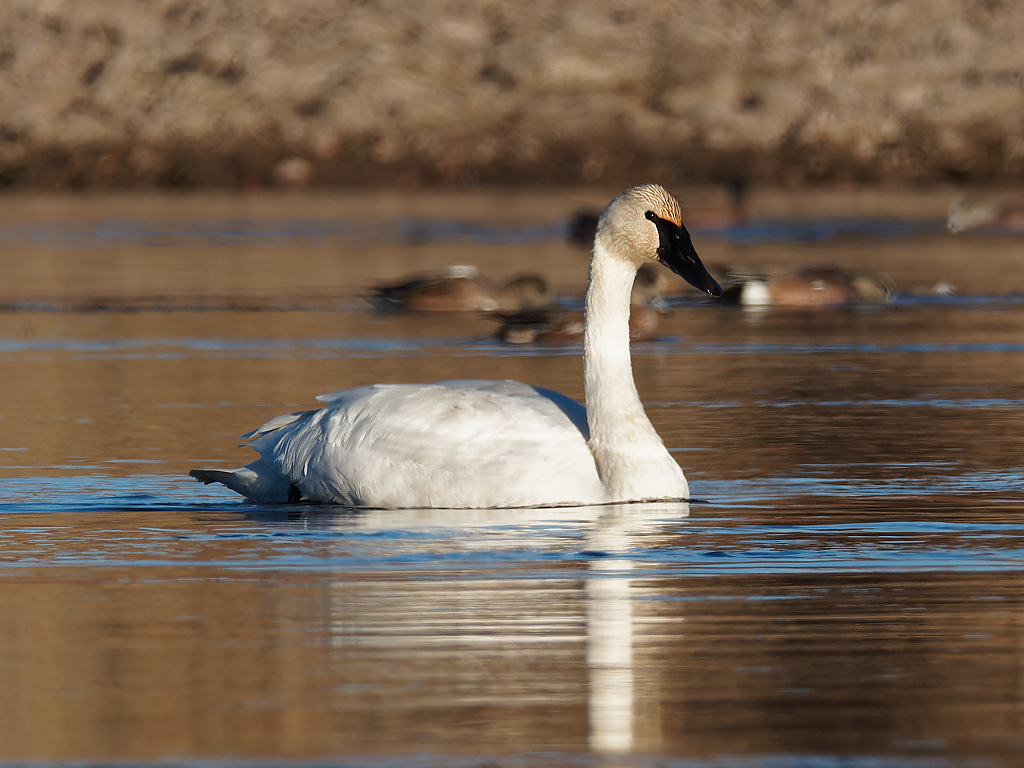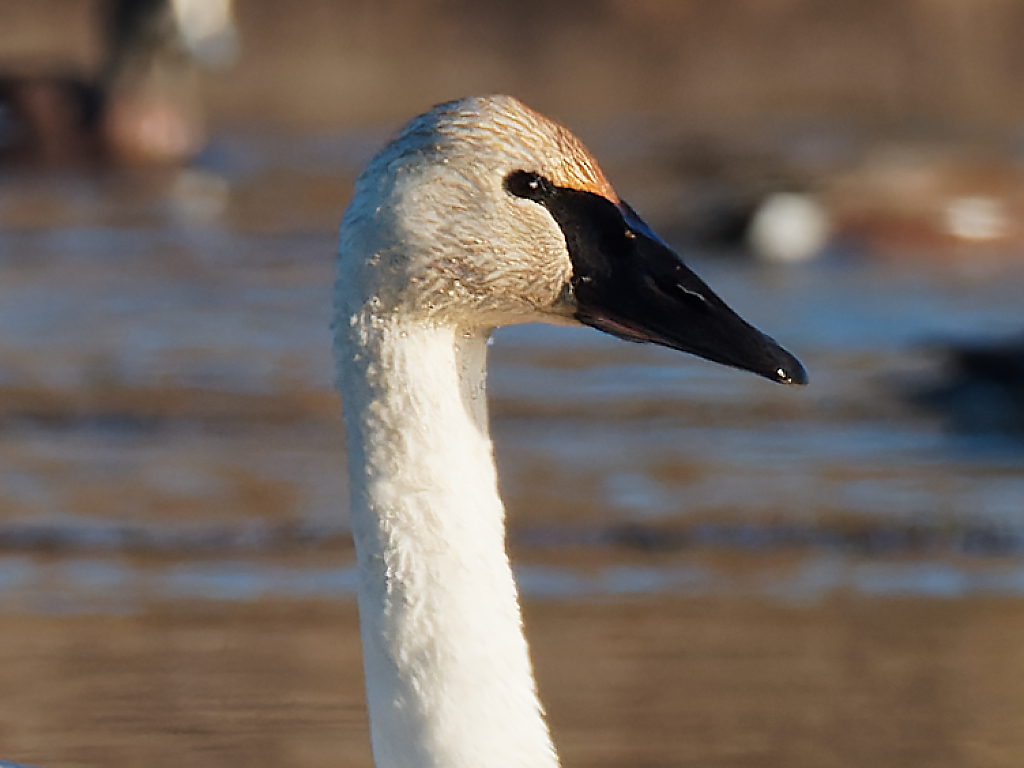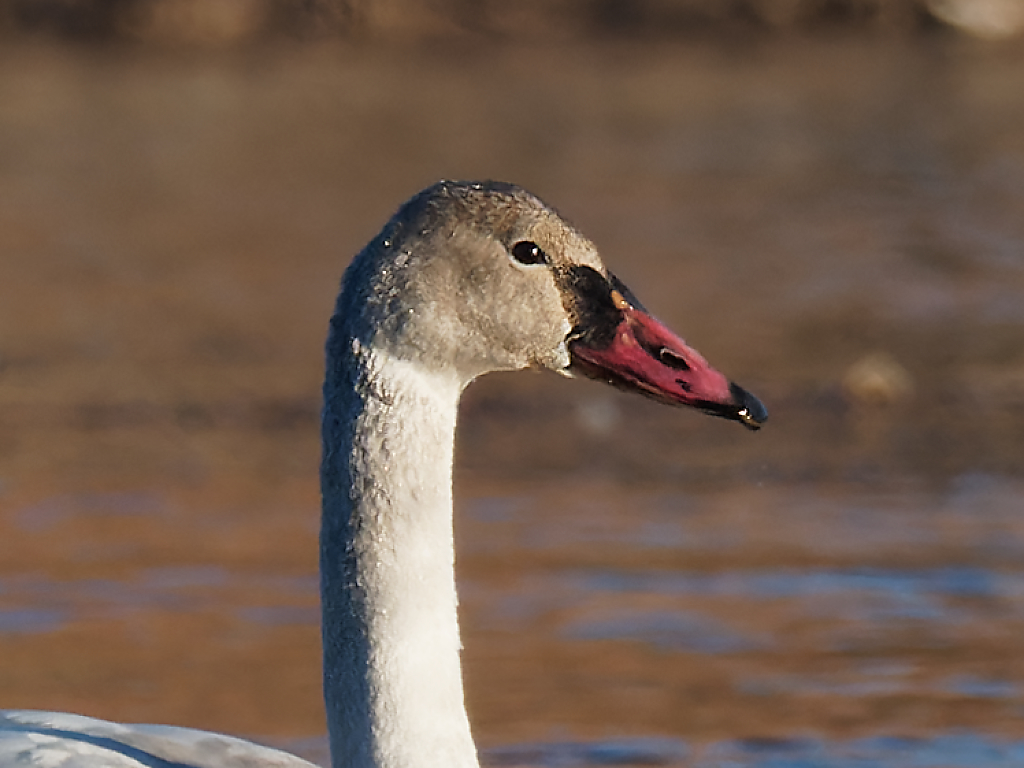 05 December 2020, photo by Pierre Deviche
All photos are copyrighted© by photographer