Streak-backed Oriole (Icterus pustulatus), Neighborhood adjacent to Himmel Park, 2nd street and Treat Ave., Pima County
This Streak-backed Oriole was photographed by Caleb Gordon on 11 December 2020.

This adult male was also observed on Nov. 25 about 100 yards west of the same spot. This oriole is identified by having a rich orange color, especially around the face, a black are around the eye, and on the throat, distinct black streaking on the back, white on the wing, and a black tail. Also note the heavyish "stout" bill with no curviture, and a gray base to the lower mandible.

This individual is very likely the same Streak-backed Oriole that wintered only a few blocks from Himmel Park during the winter of 2018-19. Streak-backed Oriole is a rare to casual visitor to southern Arizona, but the numbers of records have increased during the past ten years, and it has recently been removed as a review species for the Arizona Bird Committee.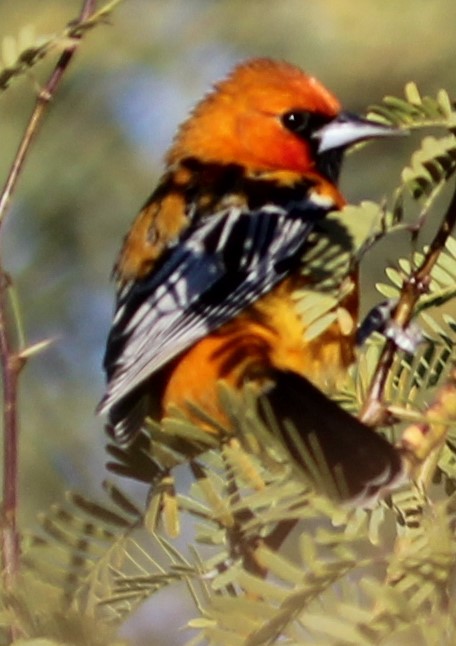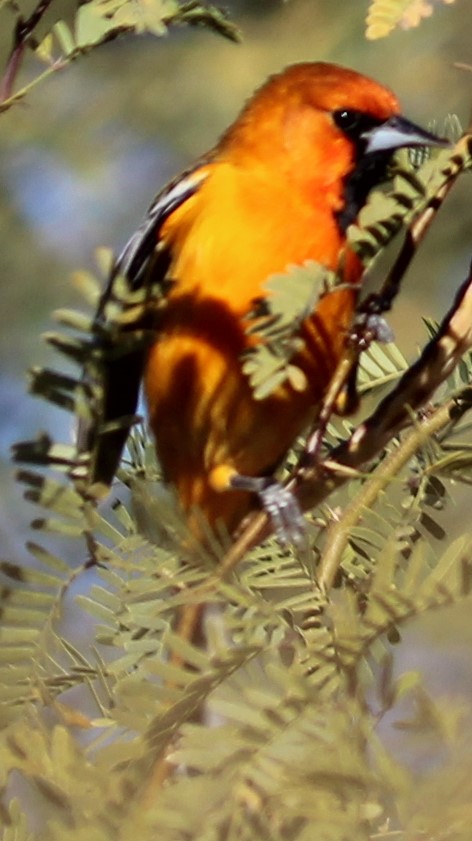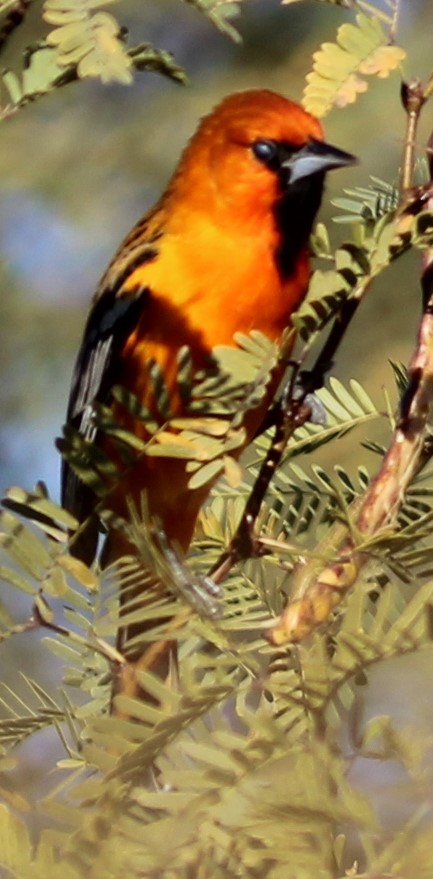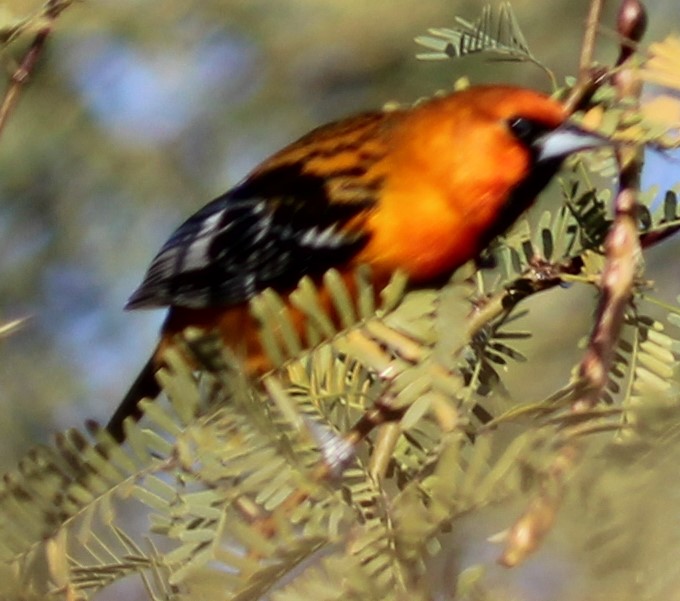 11 December 2020, photo by Caleb Gordon
All photos are copyrighted© by photographer