Tennessee Warbler (Oreothlypis peregrina), Hassayampa River Preserve, Maricopa County
This Tennessee Warbler was photographed by Tommy DeBardeleben on 11 October 2020.

Tennessee Warbler was reported frequently in the state during the 1970's and 1980's but there was a significant decline in reports during the 1990's and early 2000's. However, it has become increasingly regular again during the last few years with multiple reports each year.

Small warbler, short-tailed & long winged compared to Orange-crowned Warbler. Shows a blackish eye-line, yellowish supercilium (most prominent forward of eye), gray-olive crown, olive back & wing coverts, yellowish throat & breast with white undertail coverts.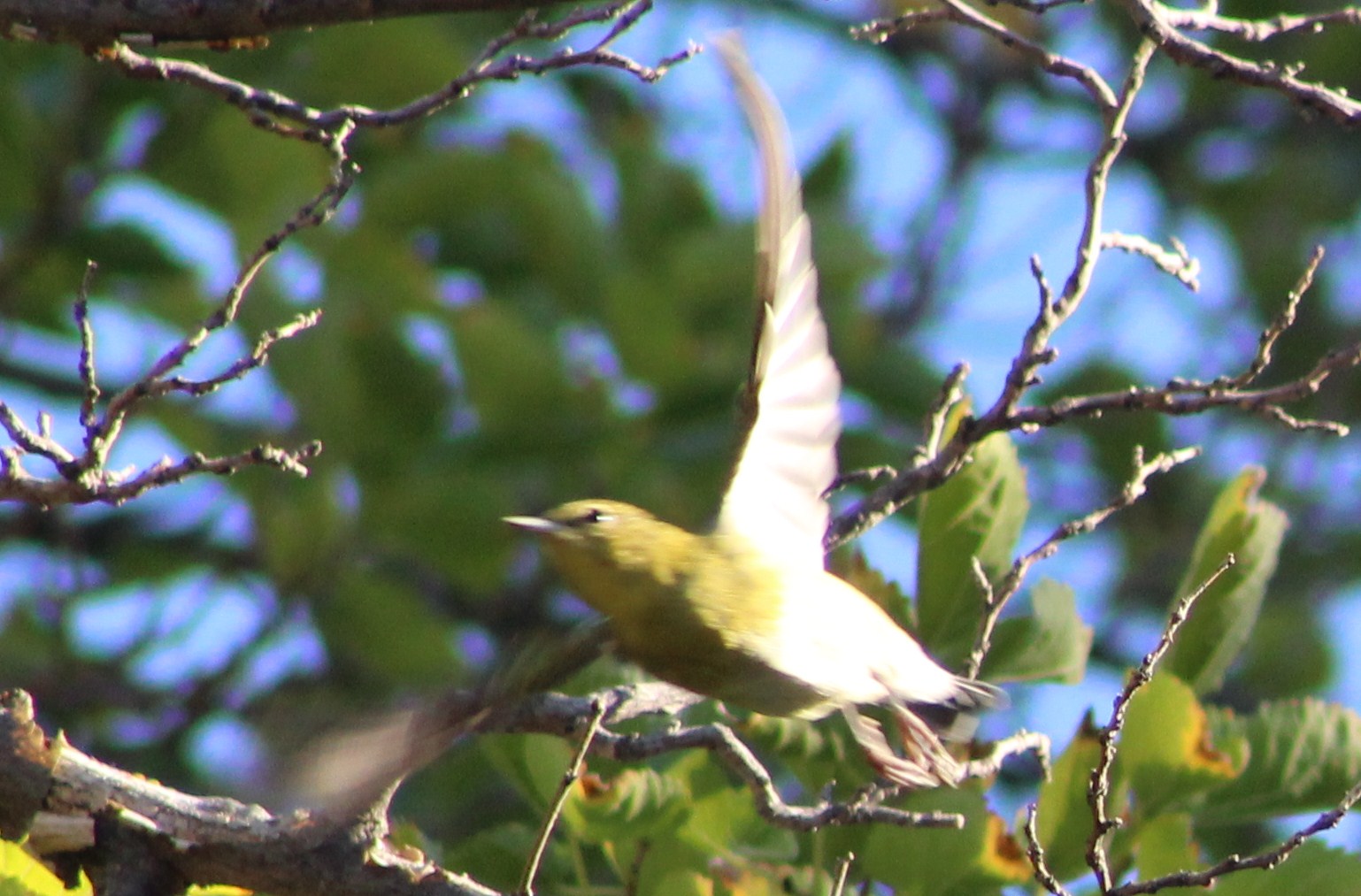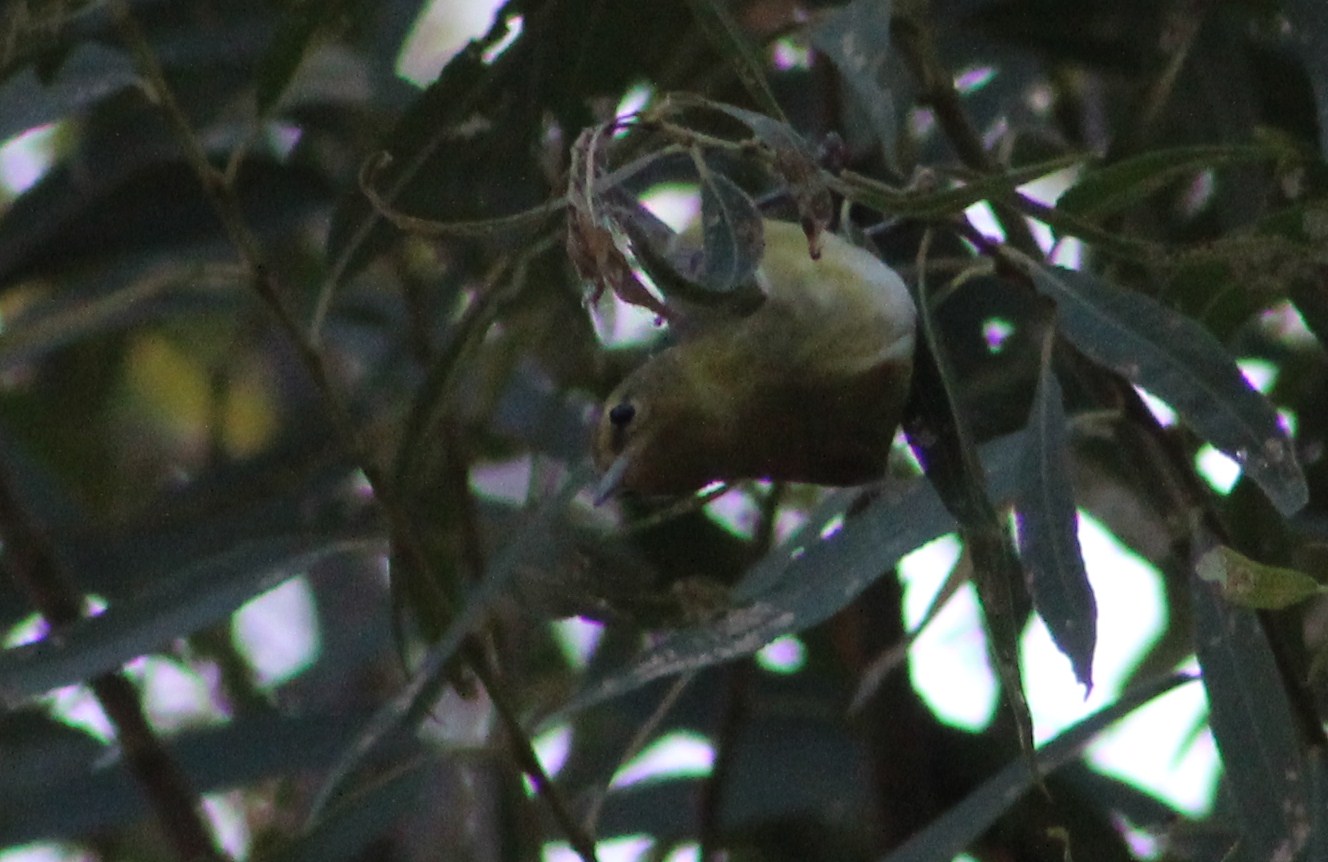 11 October 2020, photo by Tommy DeBardeleben
All photos are copyrighted© by photographer