California Purple Finch (Haemorhous purpureus californicus), Flagstaff, AZ, Coconino County
This California Purple Finch was photographed by Jason Wilder on 20 October 2020.

The is the second observation of Purple Finch in Coconino County in Fall 2020. Prior to this year the only documented records included two from the South Rim in 1934 and one in Supai in 1950. There were a handful of records not accepted by the ABC in the early 2000s. Thus, this species is rare, poorly documented and likely overlooked in Coconino County.

This bird is distinguished from Cassin's Finch by its curved culmen, lack of eyering, smudgy streaking on the flanks and breast, and lack of fine streaking on the undertail coverts. Compared to House Finch, this bird has a notched tail, domed head, and boldly marked face pattern. This appears to be a Pacific Purple Finch based on the dusky ground color to the breast and flanks (as opposed to pure white expected for Eastern), somewhat blurry streaks on the flanks and breast and greenish tones to rump. The bird did not vocalize.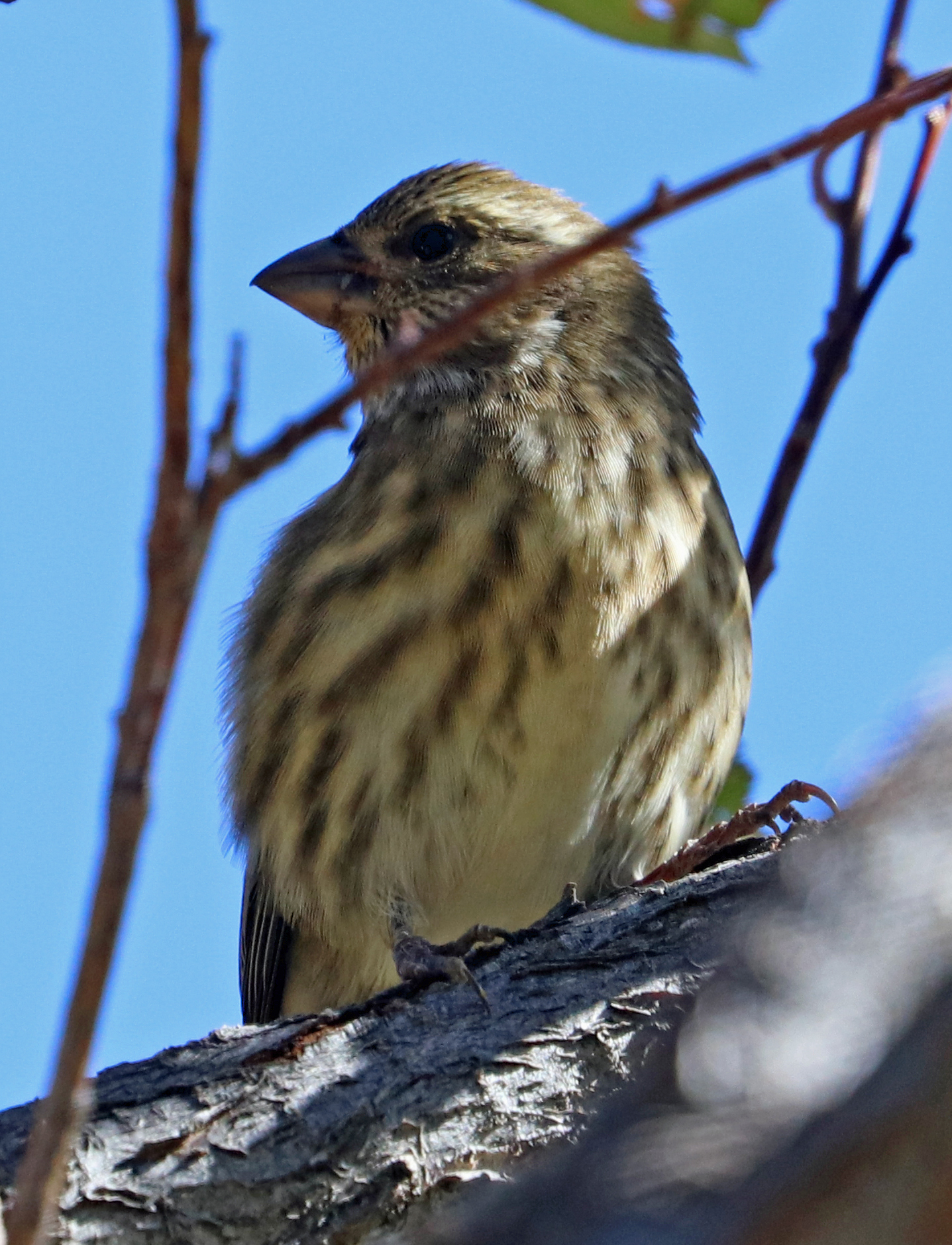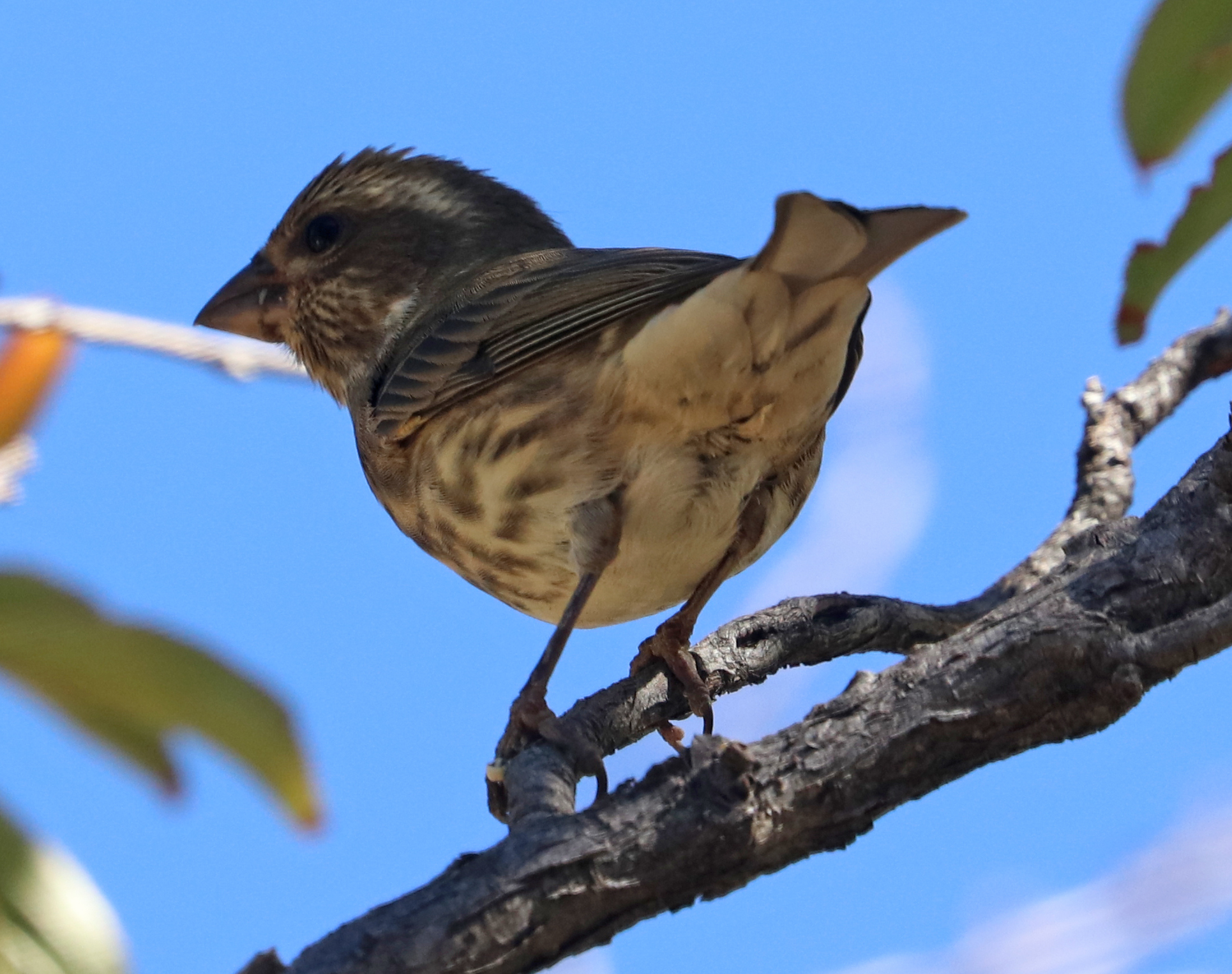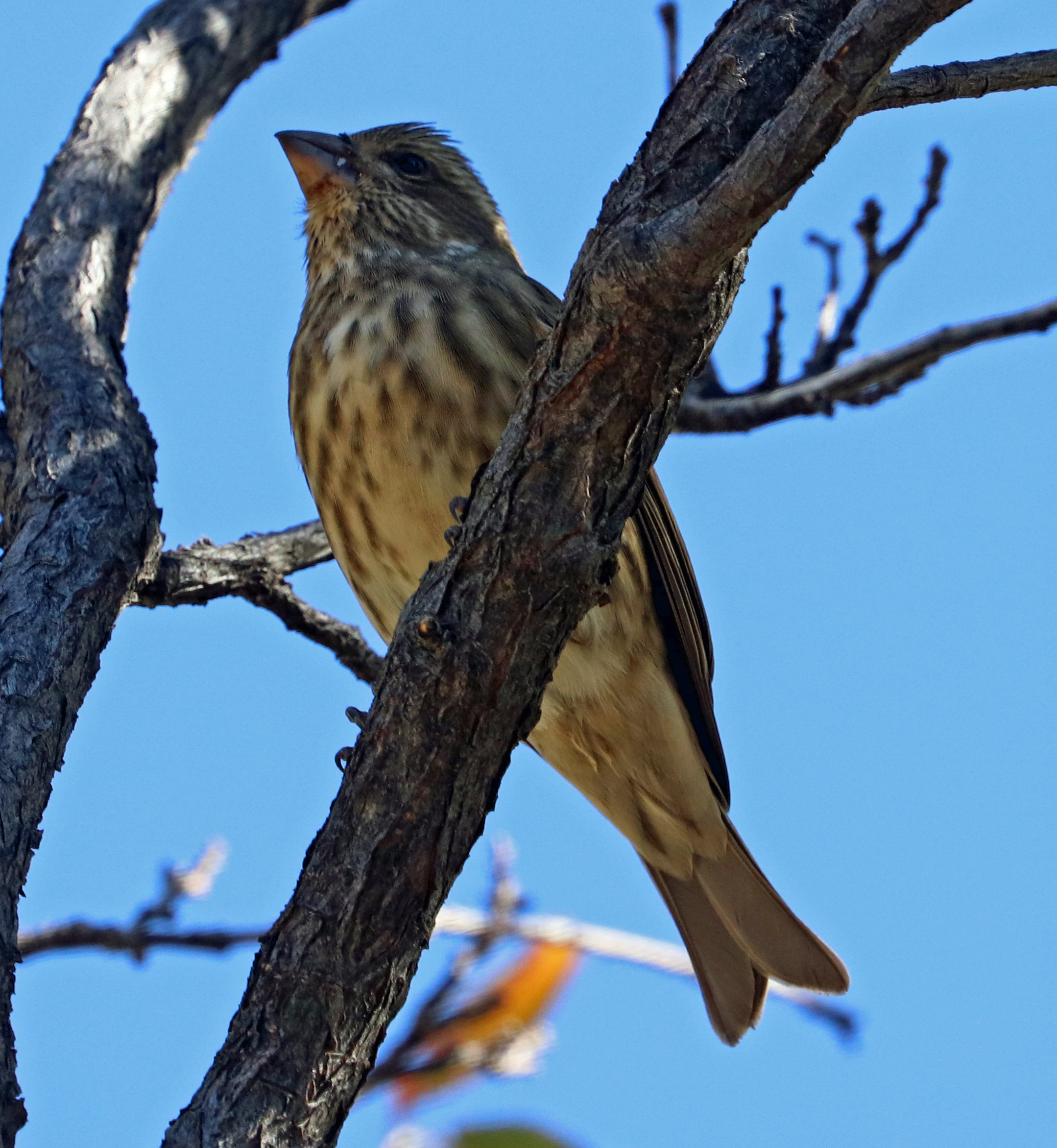 20 October 2020, photo by Jason Wilder
All photos are copyrighted© by photographer