Purple Finch (Eastern) (Haemorhous purpureus purpureus), Meteor Crater RV Park, Coconino County
This Eastern Purple Finch was photographed by Jason Wilder on 08 October 2020.

If accepted, this would be the third state record of the "Eastern" (purpureus) Purple Finch. Prior records include one bird near Tucson in January 1956 and a bird in Taylor in April 2020.

"Eastern" Purple Finch can be confused with House Finch, Cassin's Finch and "California" Purple Finch. The bird's relatively bold face pattern, short crisp streaks on the underparts and lack of strongly curved culmen distinguish it from House Finch. Cassin's Finch would typically show an eyering and streaked undertail coverts. "California" Purple Finch typically has streaked undertail coverts and less-crisp and longer streaks on the breast and flanks. This bird was also identified in the field based on it's sharp "pik!" call note (not shared with House or Cassin's Finch) and song which had qualities like a House Finch, though richer, more melodious and complex. Audio can be heard here: https://macaulaylibrary.org/asset/269267821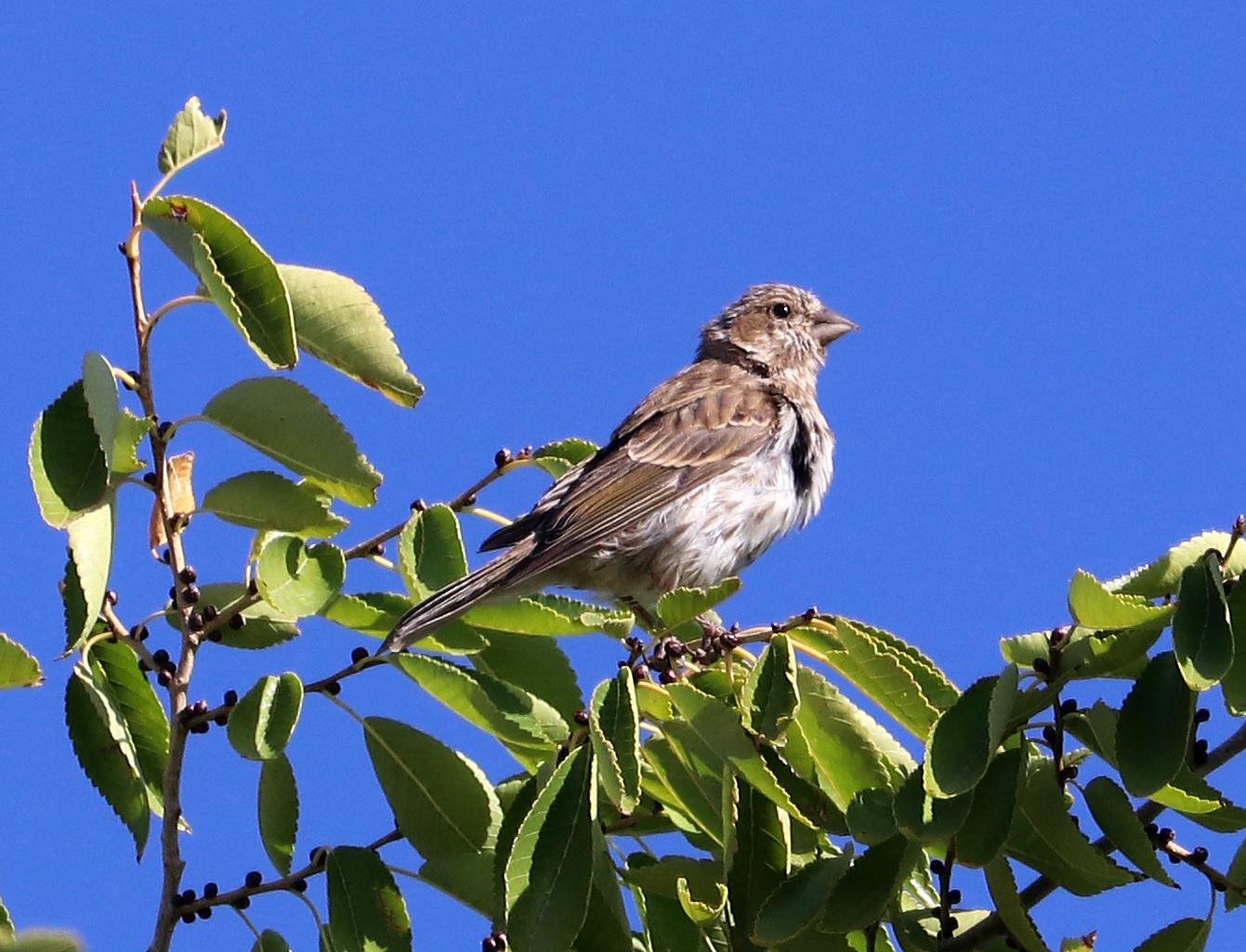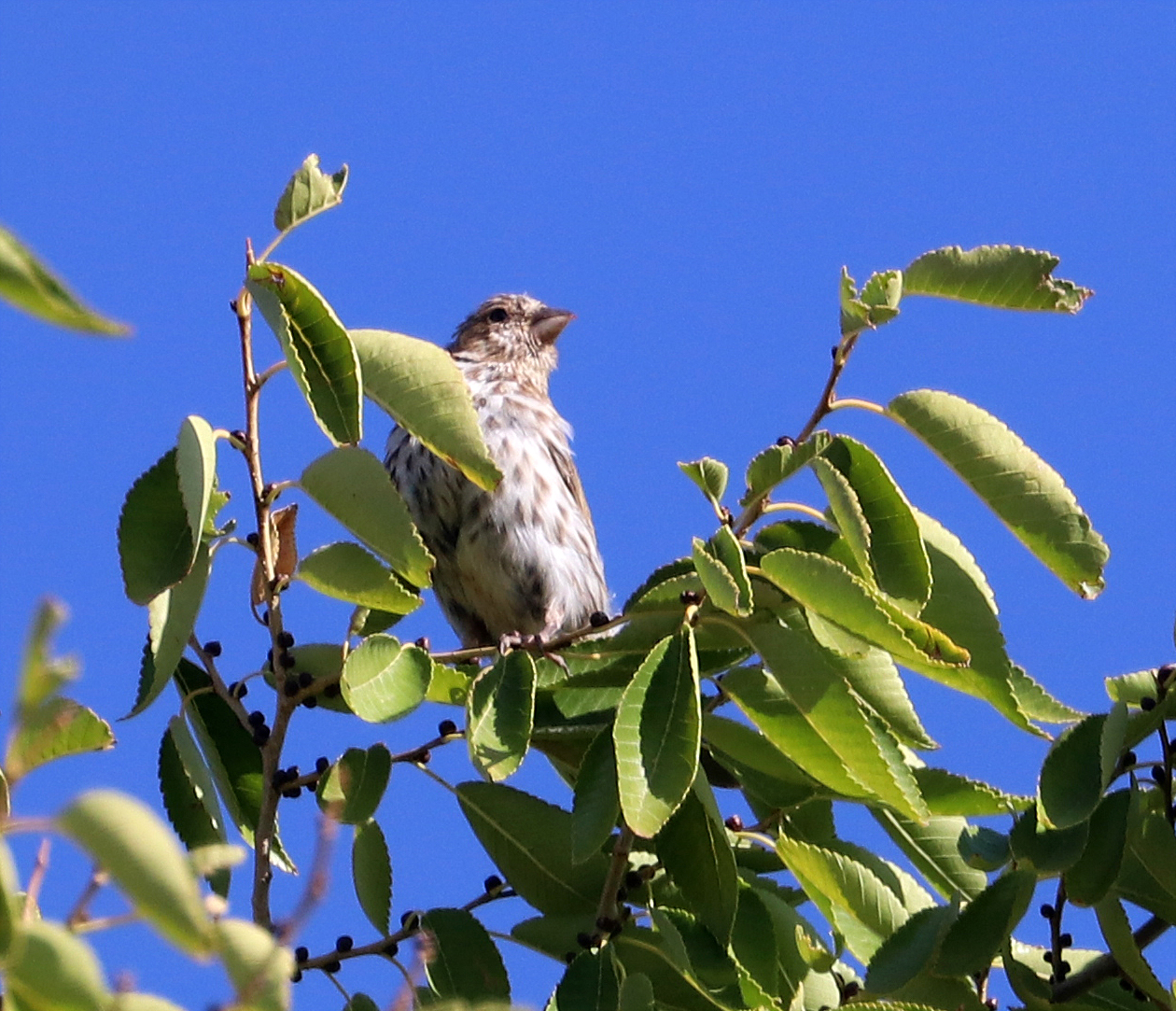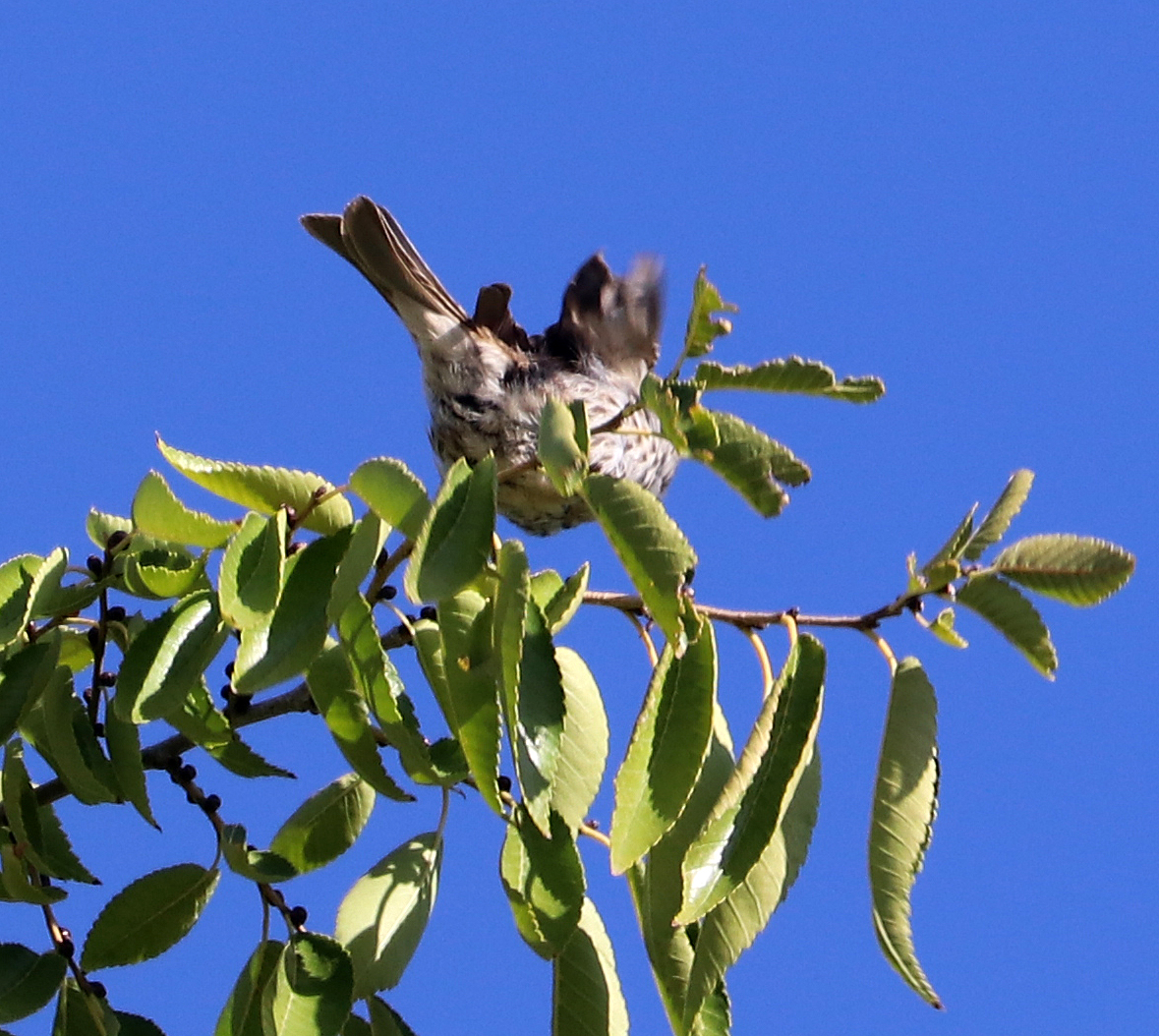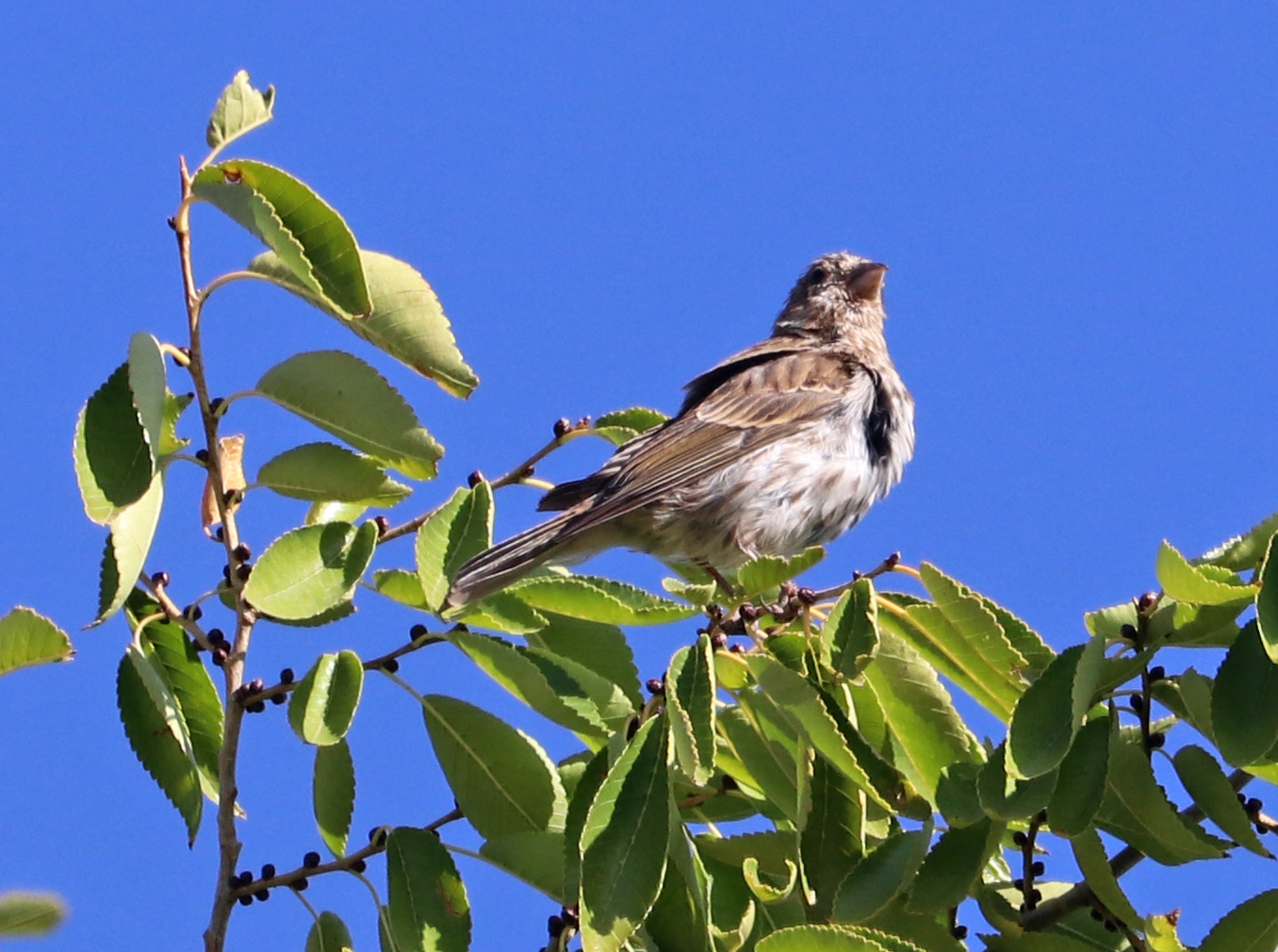 08 October 2020, photo by Jason Wilder
All photos are copyrighted© by photographer