Magnolia Warbler (Setophaga magnolia), Goldfield Recreation Site, Maricopa County
This Magnolia Warbler was found by Tommy DeBardeleben on October 16th, at the Goldfield Recreation Site along the Lower Salt River.

Casual in Arizona, nearly annual as a migrant (primarily fall) or winter visitor.

Complete eye ring, yellow breast, faint gray breast band, thin white wing bars, and light streaking on flanks and back. "Tail dipped in ink" undertail pattern.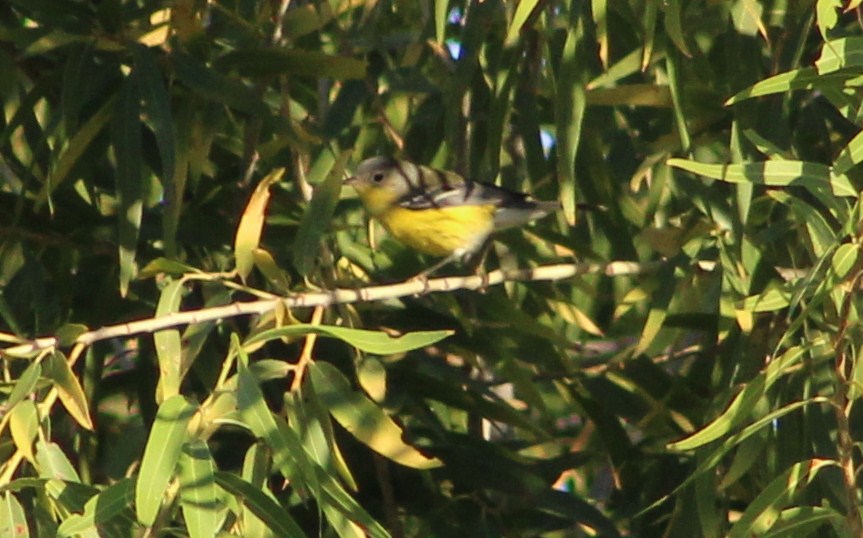 16 October 2020, photo by Tommy DeBardeleben
All photos are copyrighted© by photographer