Field Sparrow (Spizella pusilla), Portal, AZ, Cochise County
This Field Sparrow was photographed by Lori Conrad on 17 November 2020.

Field sparrow is a casual fall and winter visitor to the state. There have been nine previous records for the state

This individual is likely of the "western" population, being considerably "duller" and less rufous than the "eastern" birds. Note the relatively small, pink bill, pale pink legs, distinct eye-ring, light rufous on the crown and cheek, and distinct white wingbars.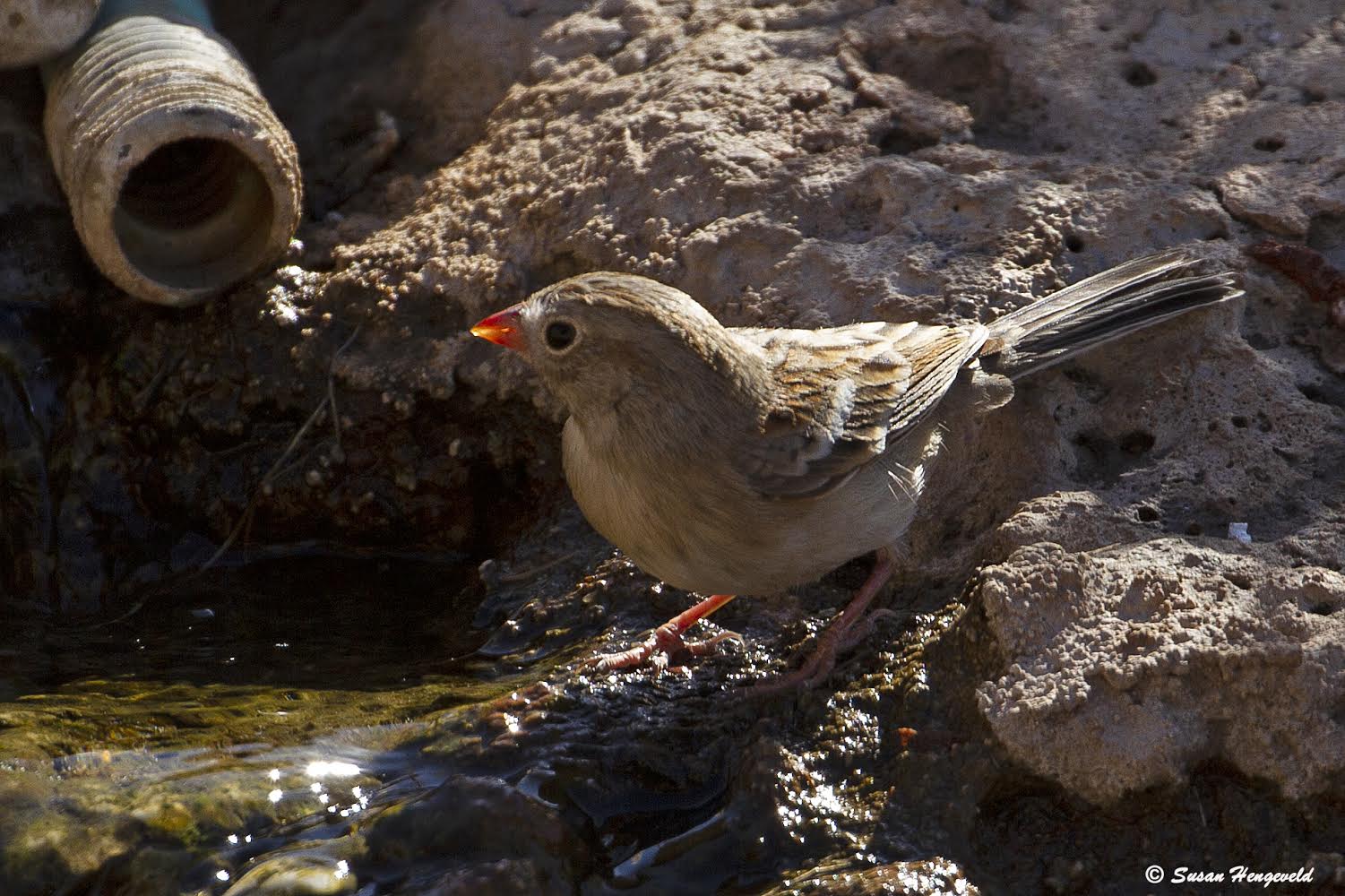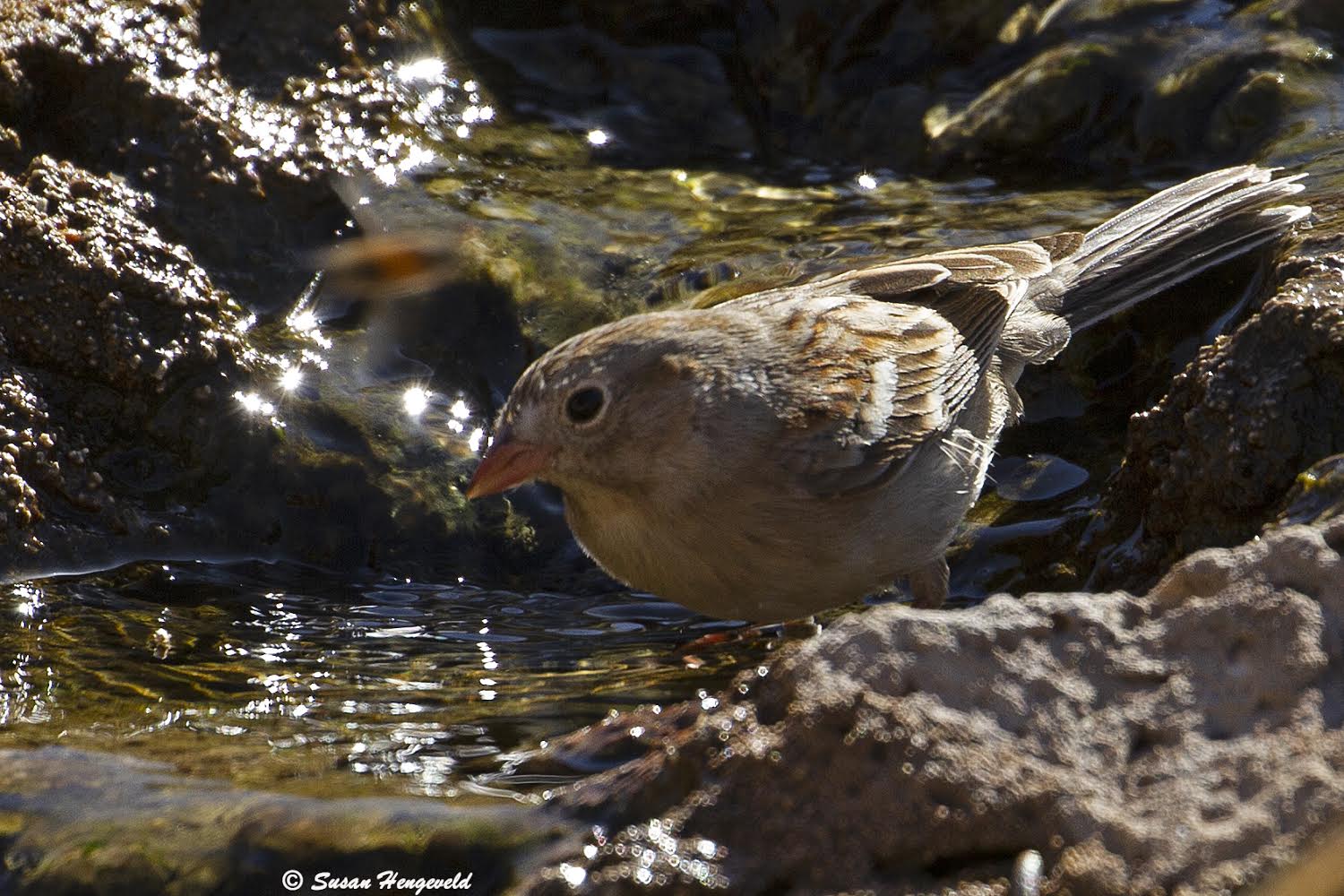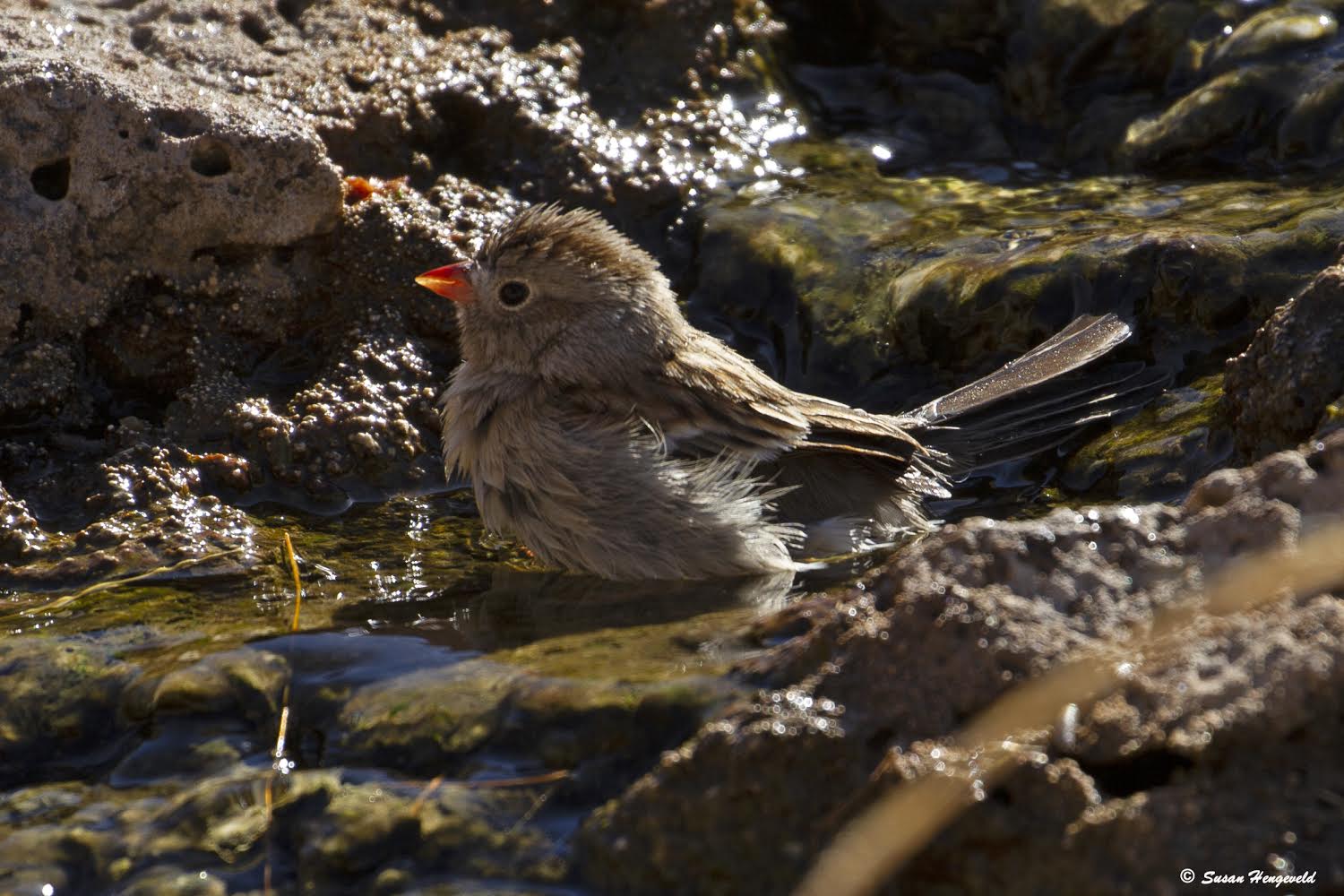 17 November 2020, photo by Lori Conrad
All photos are copyrighted© by photographer