Lesser Black-backed Gull (Larus fuscus), Lake Havasu State Park, Mohave County
This Lesser Black-backed Gull was photographed by Keith Kamper on 22 September 2020.

There are eleven accepted records for the state with four others pending. This species is increasing with the first state record occurring in 2006, and nearly annual records in the past five years.

Juvenile bird. White, lightly barred upper tail coverts that contrast with a blackish tail band, the blackish remiges lacking a strongly paler panel on the inner primaries and the dark bar to the base of the greater coverts. All dark, slender bill and long wings.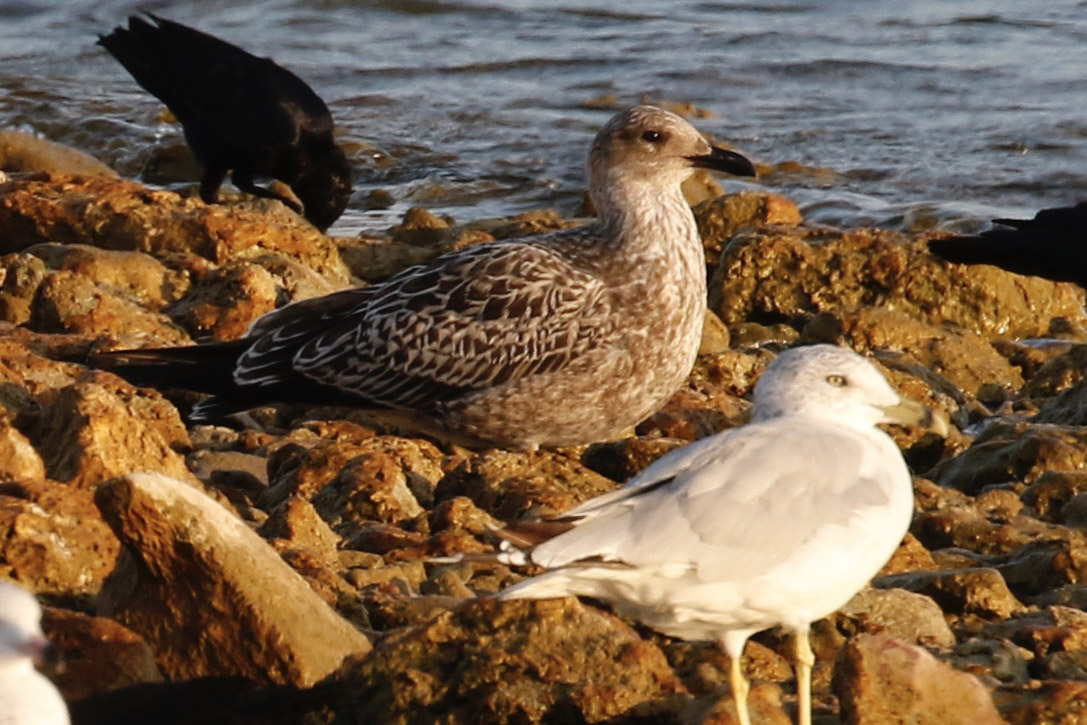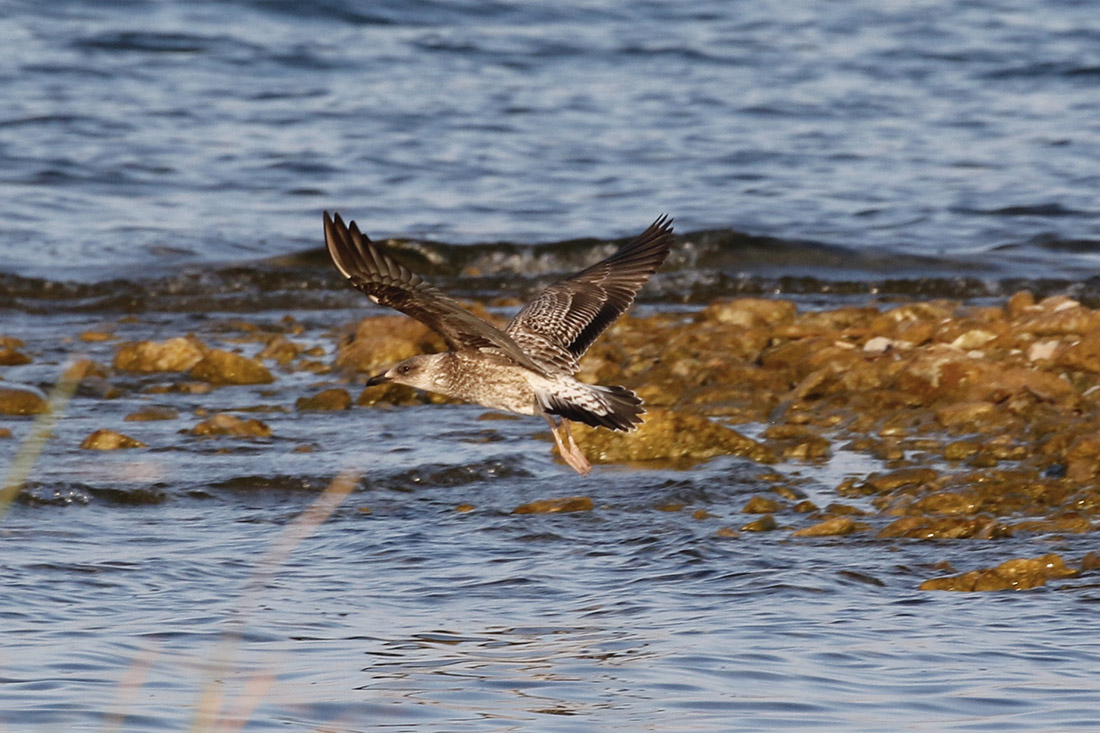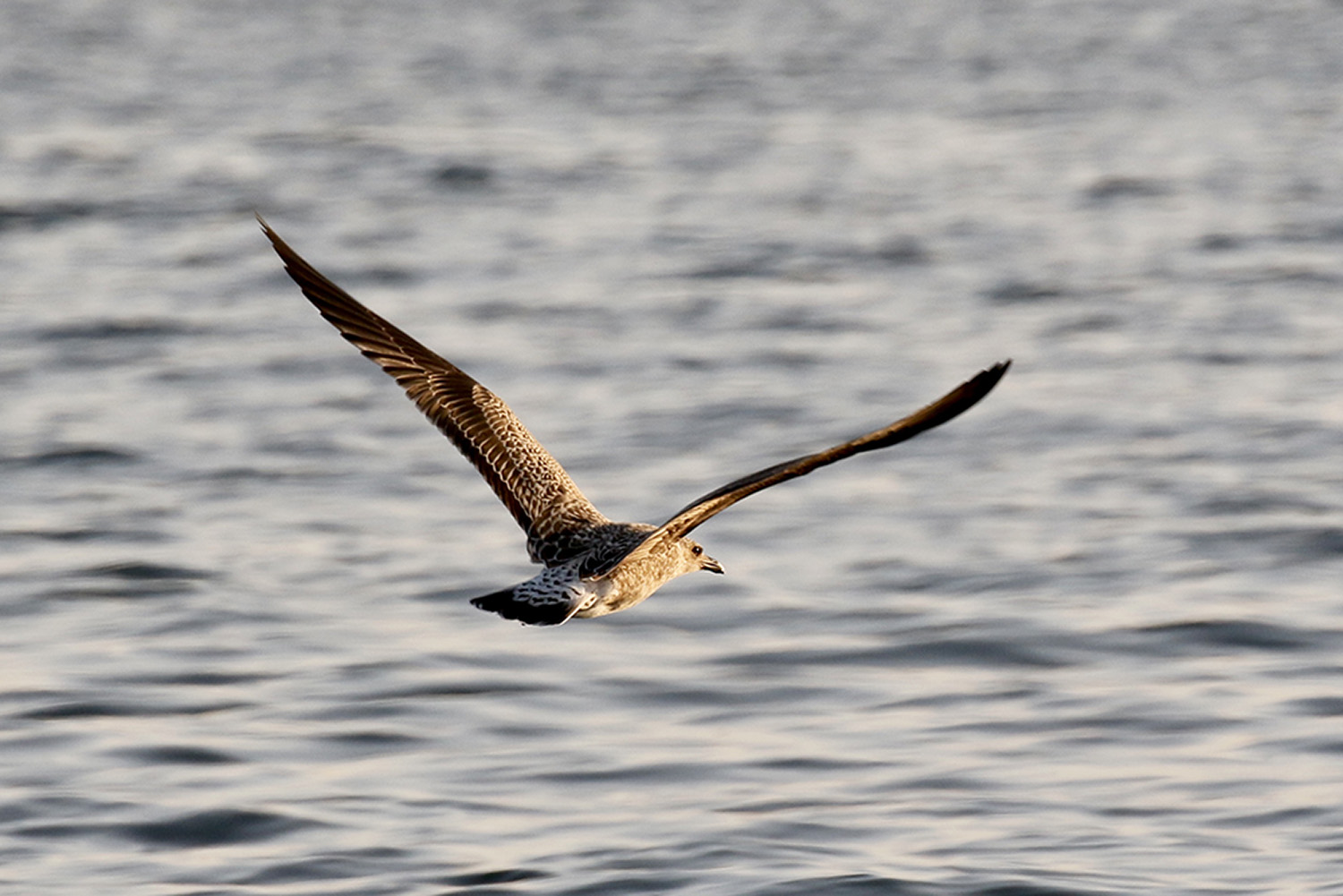 22 September 2020, photo by Keith Kamper
All photos are copyrighted© by photographer