Lesser Black-backed Gull (Larus fuscus), I-40 Meteor Crater Rest Area, Coconino County
This Lesser Black-backed Gull was photographed by Jason Wilder on 24 October 2020.

Bird was found by Jeff Foster and identified by John Coons on 23 Oct 2020.

Prior to this year there was only one record from Coconino County, an adult in Page in 2016. This fall there have been two reports of this species in the county.

Adult gull. Yellow bill with red spot on lower mandible. Yellow legs. White head, underneath and tail. Upperside of wings dark gray with the distal portions of outer primaries blackish. Small white "mirror" on distal portion of P10; small black dot on distal portion of P4.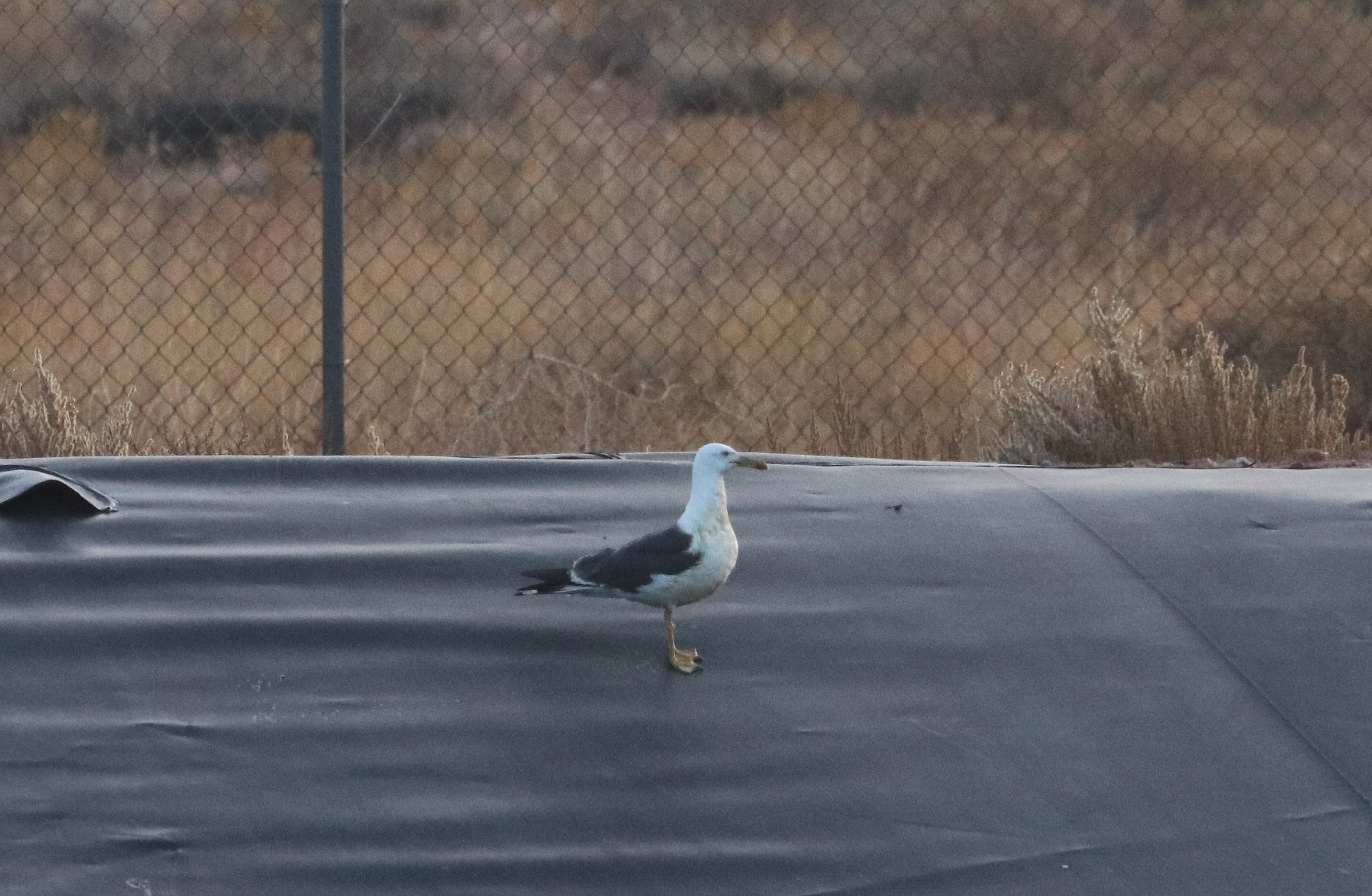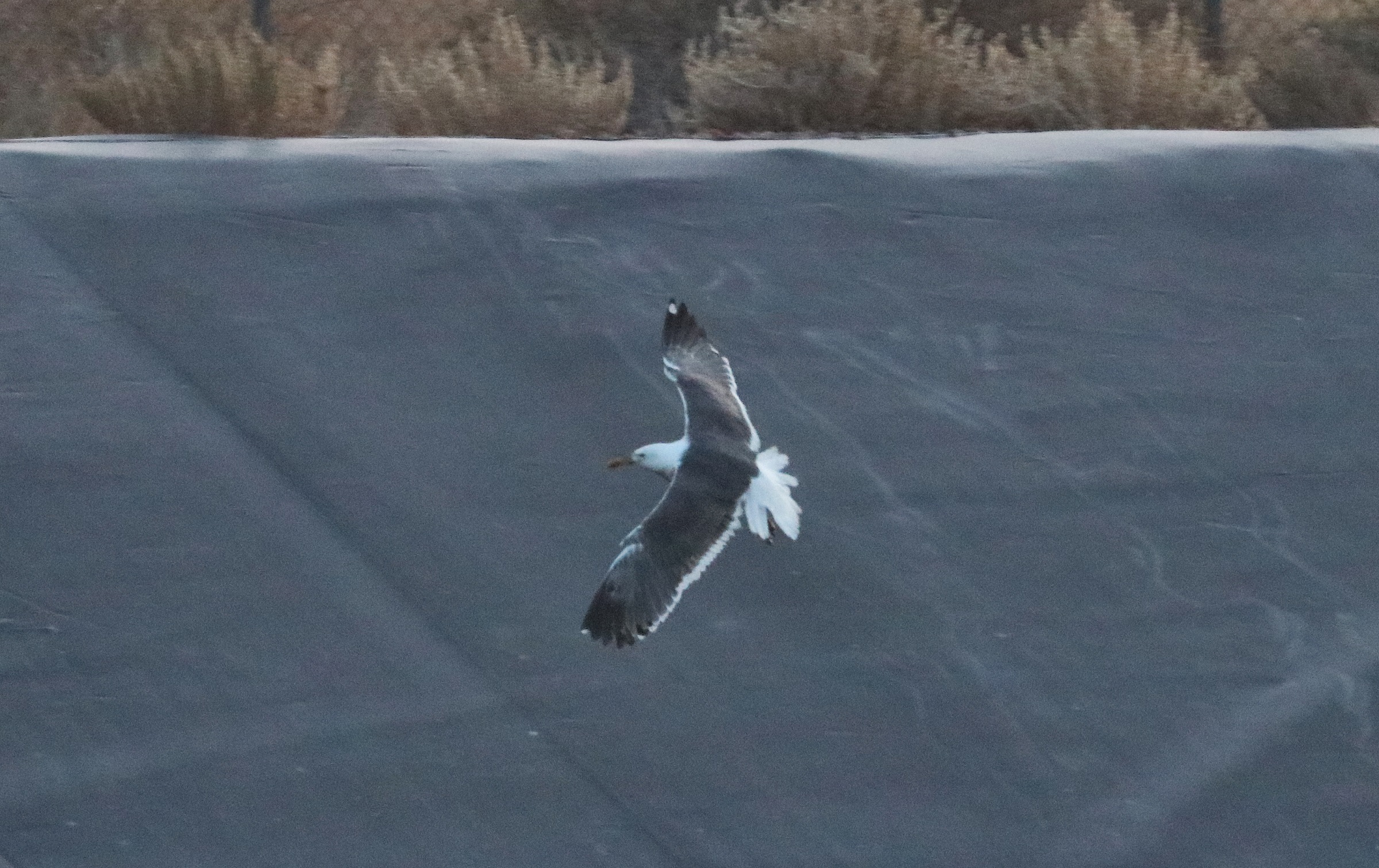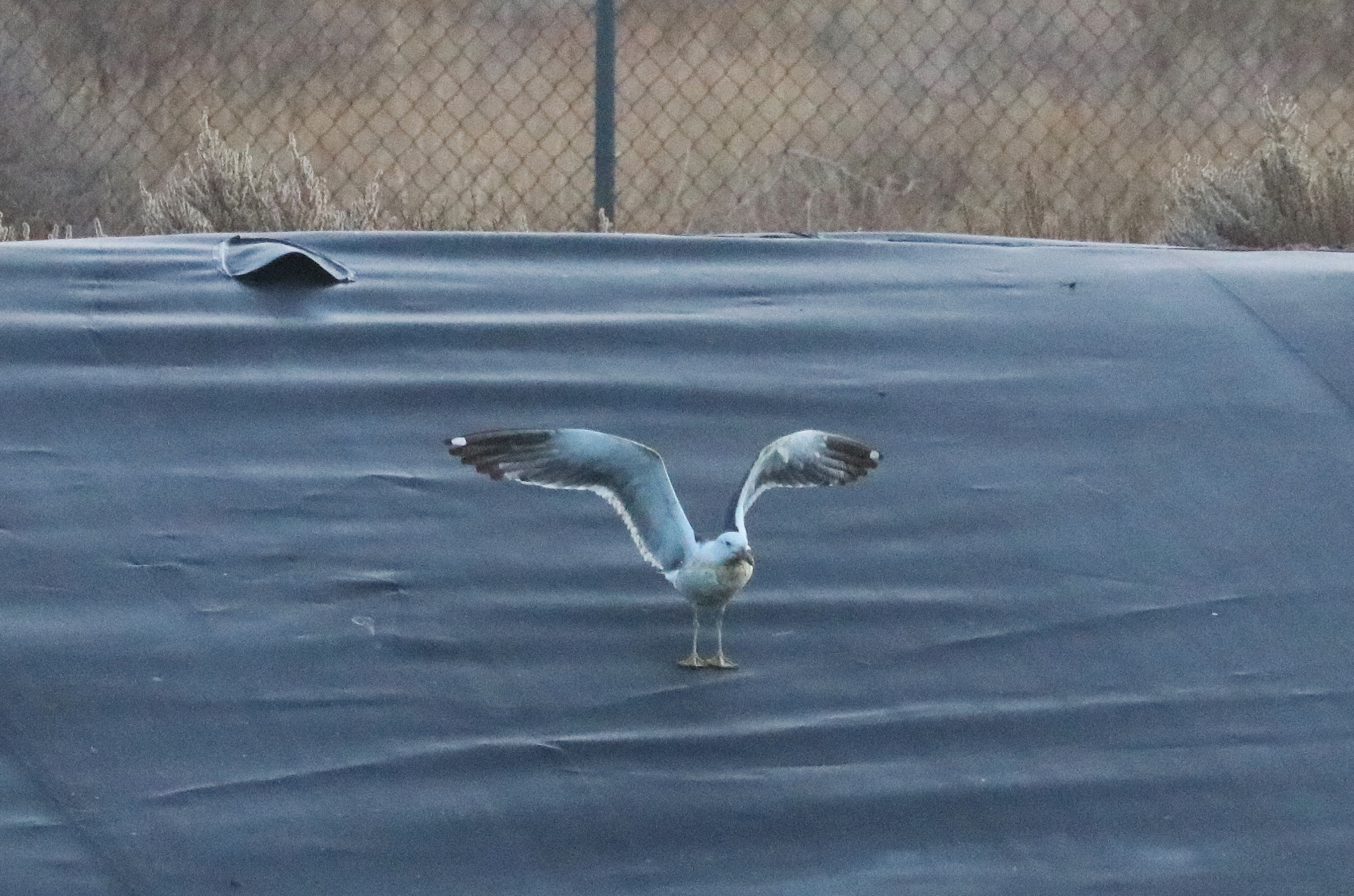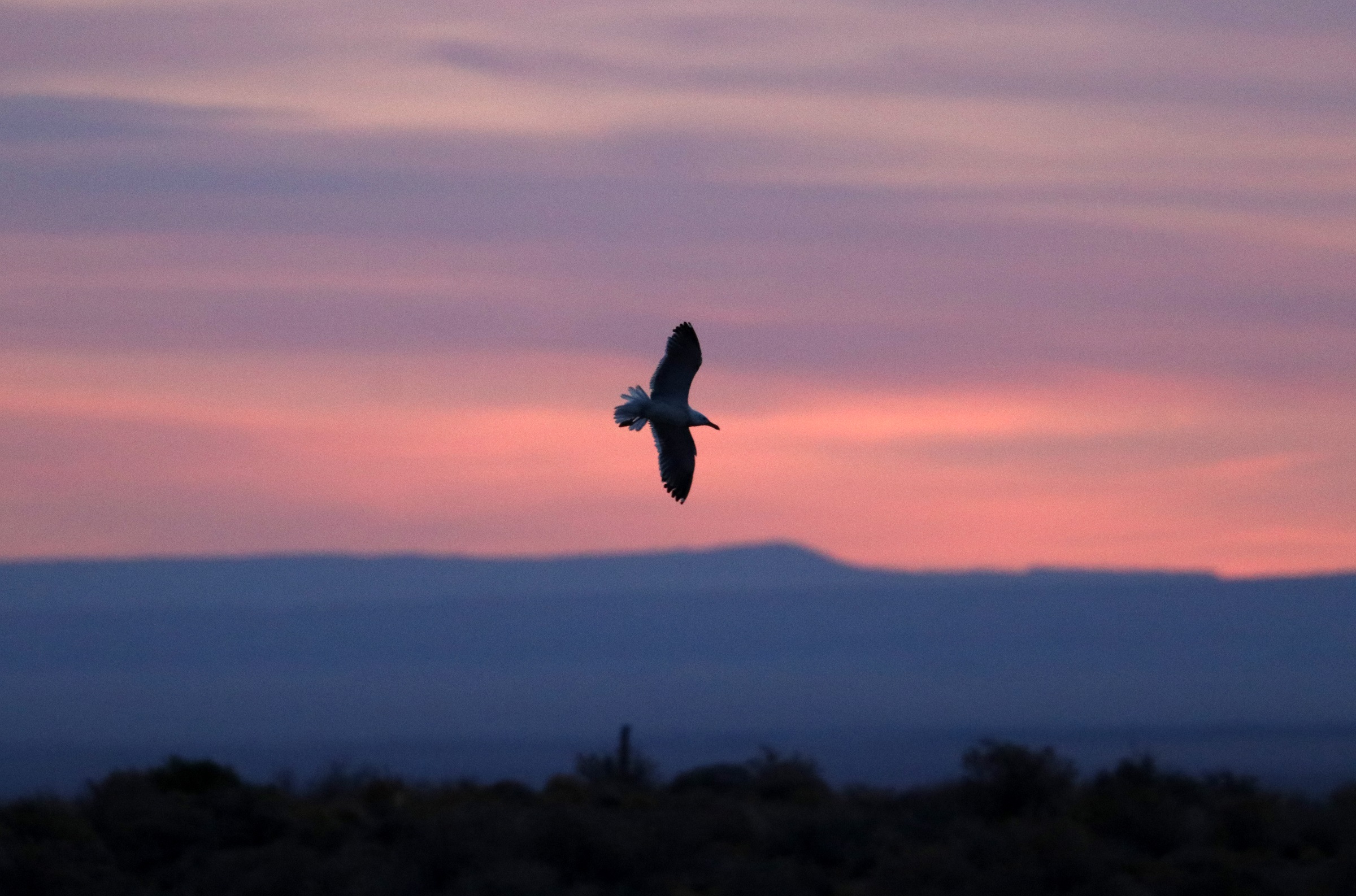 24 October 2020, photo by Jason Wilder
All photos are copyrighted© by photographer