Common Grackle (Quiscalus quiscula), Meteor Crater RV Park, Coconino County
This Common Grackle was photographed by Jason Wilder on 18 October 2020.

Former review species, but now found approximately annually in very low numbers in Northern AZ. Seems to be less common elsewhere in the state. This bird was first spotted by Chuck LaRue.

Purple body, iridescent green-black head. Larger, longer tailed and heavier billed than Brewer's Blackbirds.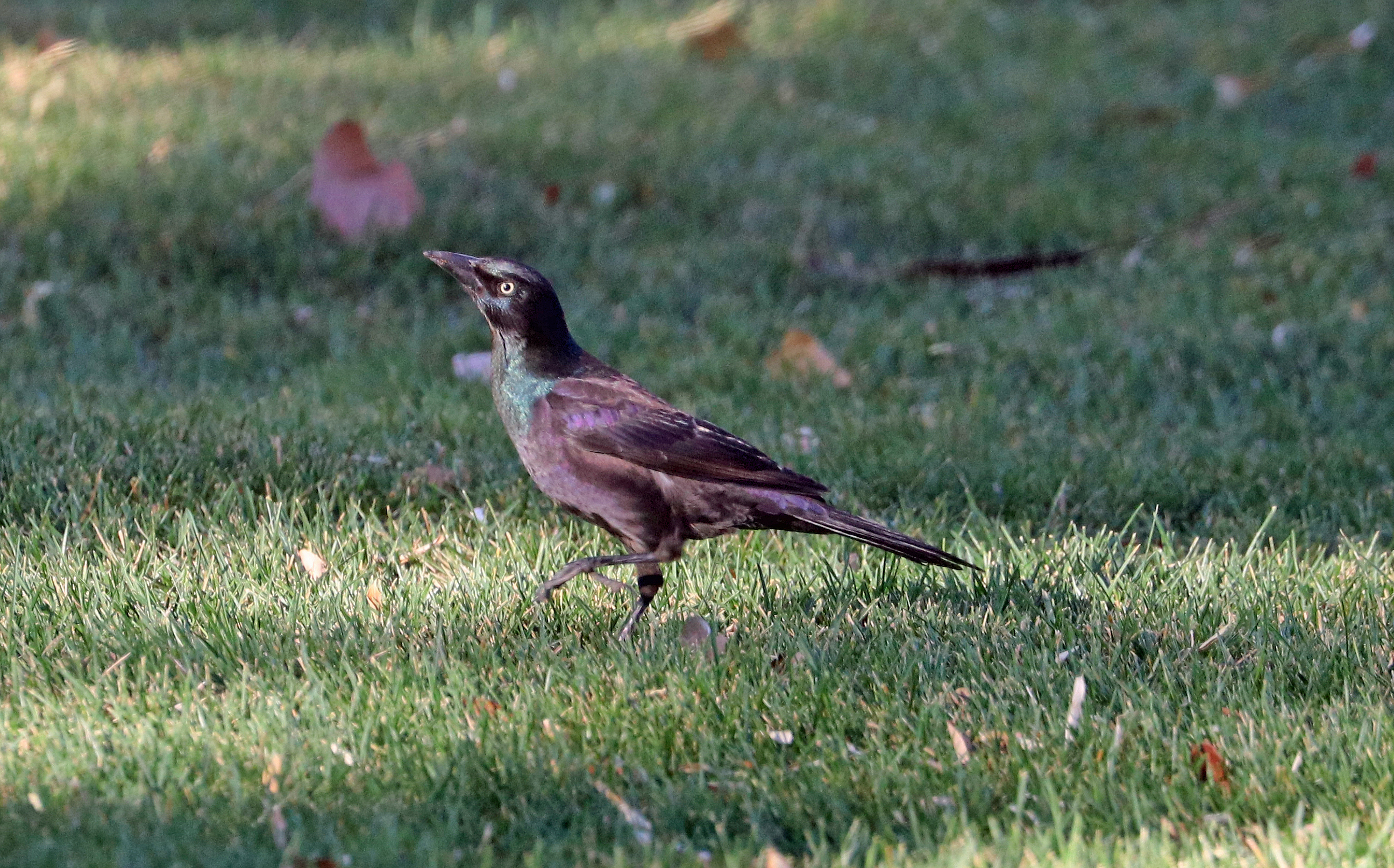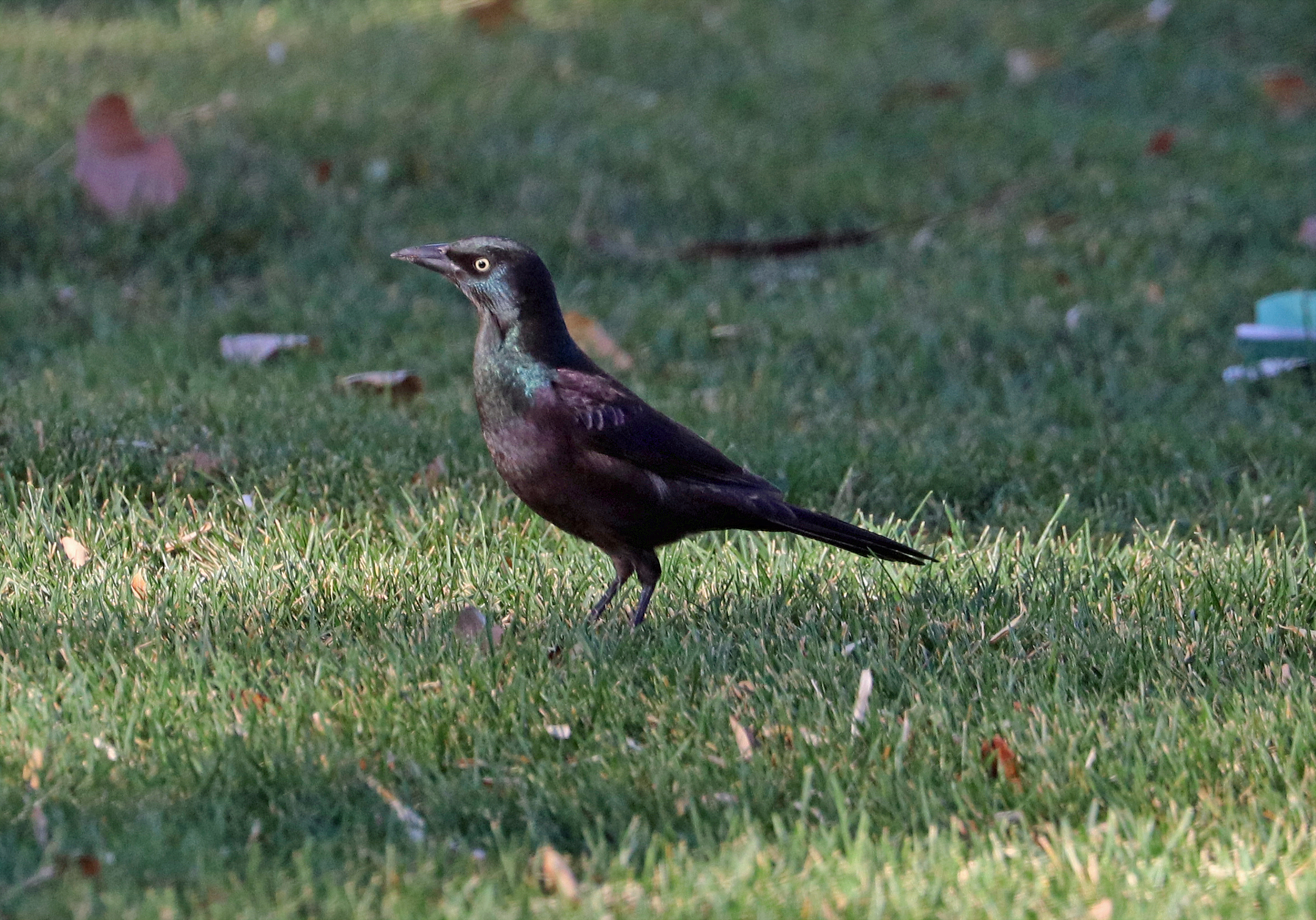 18 October 2020, photo by Jason Wilder
All photos are copyrighted© by photographer