Roseate Spoonbill (Platalea ajaja), Riparian Preserve at the Gilbert Water Ranch, Maricopa County
This Roseate Spoonbill was photographed by Peter Herstein on 29 September 2020.

Although considered a regular visitor to the state through the 1970's, it has been much rarer and less regular since, probably associated with the decline of waterbird habitat in the Colorado River Delta in nearby Mexico. However, an increase in records in recent years led the ABC to remove this species from the Review List in 2014.

This summer has been excellent for Roseate Spoonbill in southern Arizona, with at least seven different individuals found in August.

Very interesting behavior of holding a stick!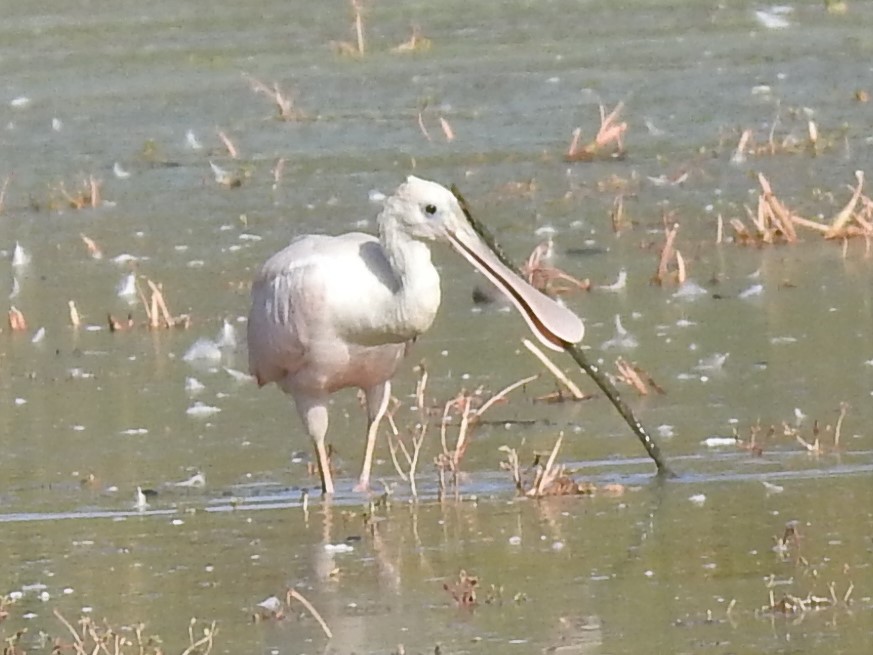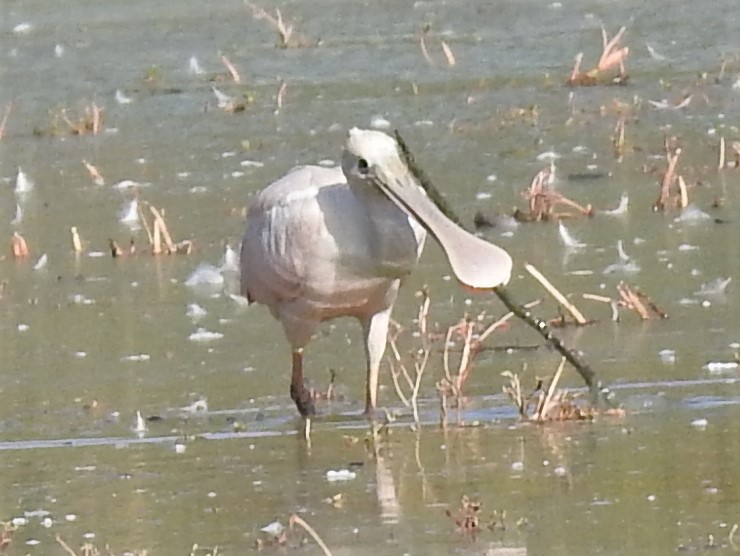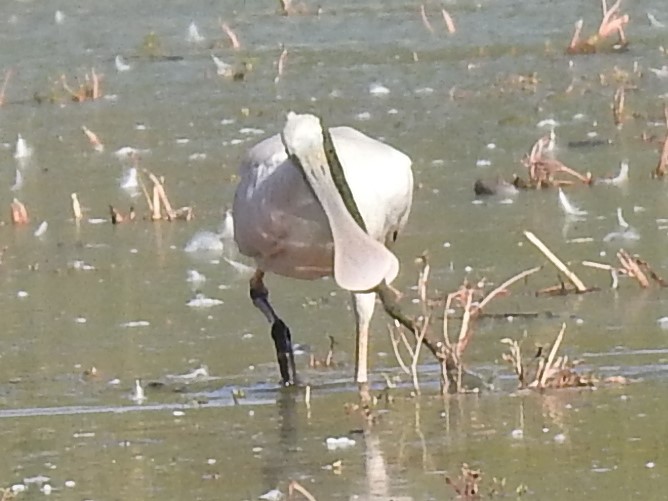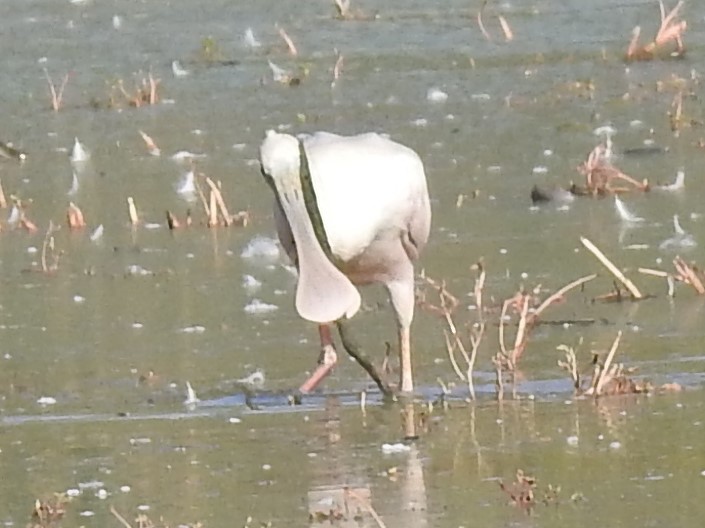 29 September 2020, photo by Peter Herstein
All photos are copyrighted© by photographer