Philadelphia Vireo (Vireo philadelphicus), Santa Cruz River, south of Kino Springs, Santa Cruz County.
This Philadelphia Vireo was photographed by Richard Fray on 04 October 2020

Casual transient with about 20 records in the state.

Similar to a Warbling Vireo but note overall brighter yellow color, with the most intense yellow on the throat - bright Warbling Vireos are palest on the throat. Note also the contrasting dark gray cap, dark lores darker than the post ocular stripe, and a dark triangle at the base of the primaries formed by black primary coverts. Also looks short-tailed and short-billed compared to a Warbling Vireo.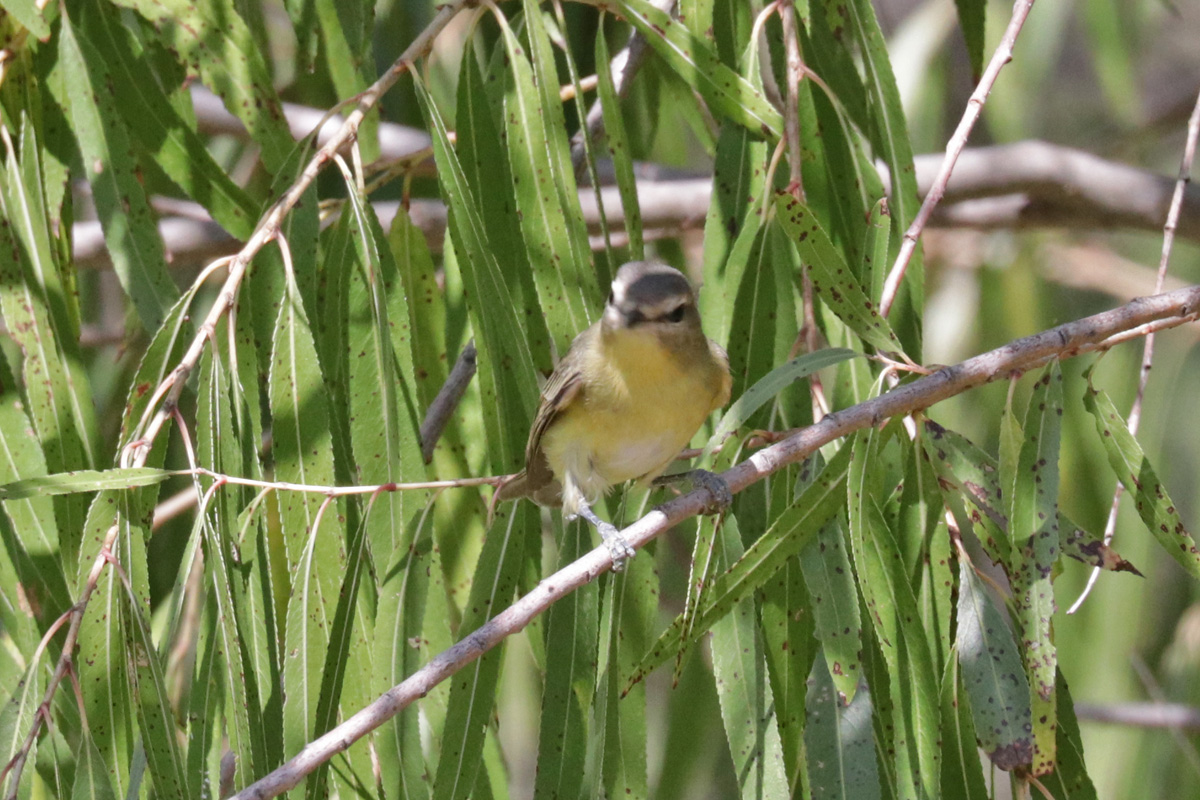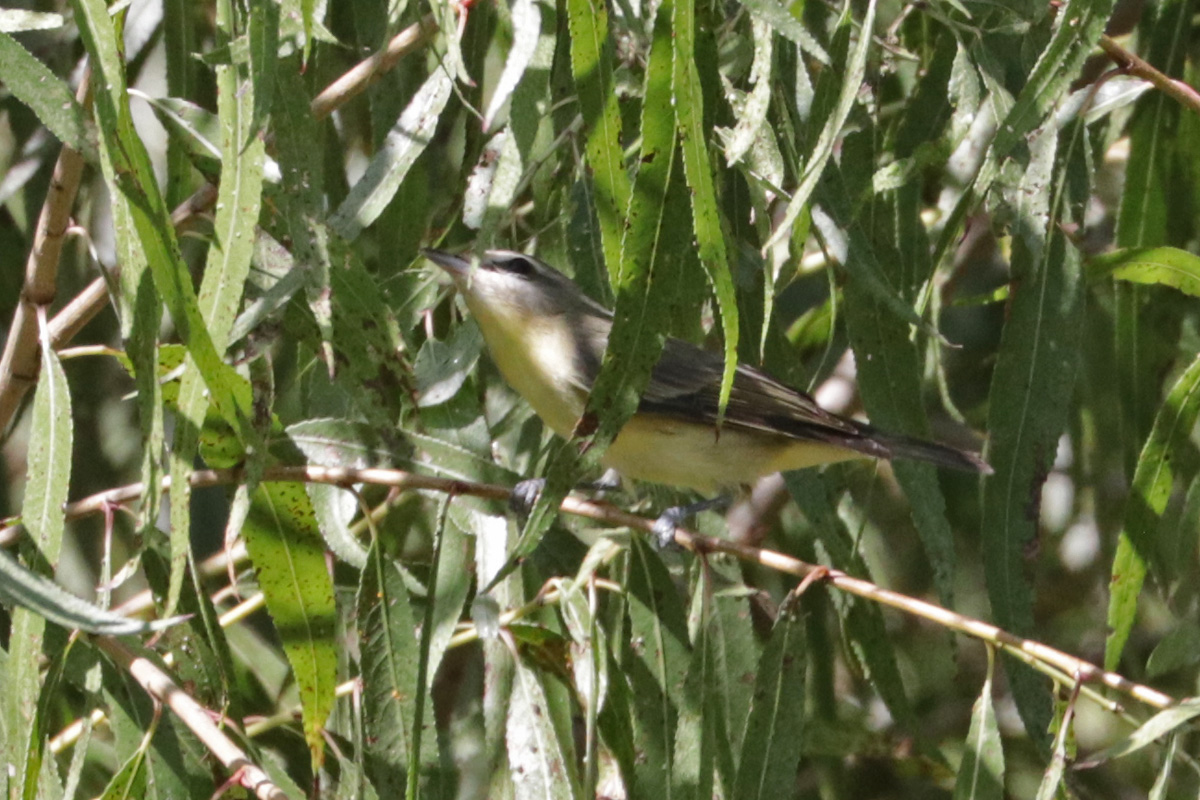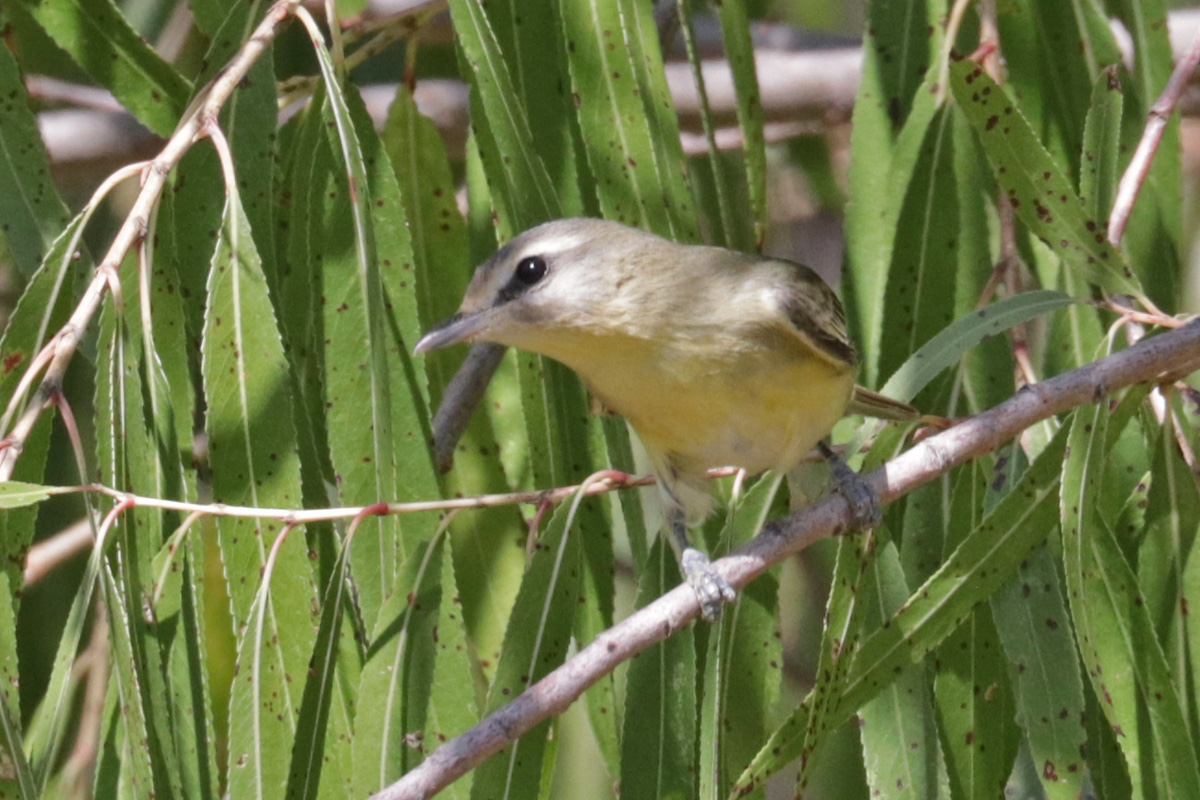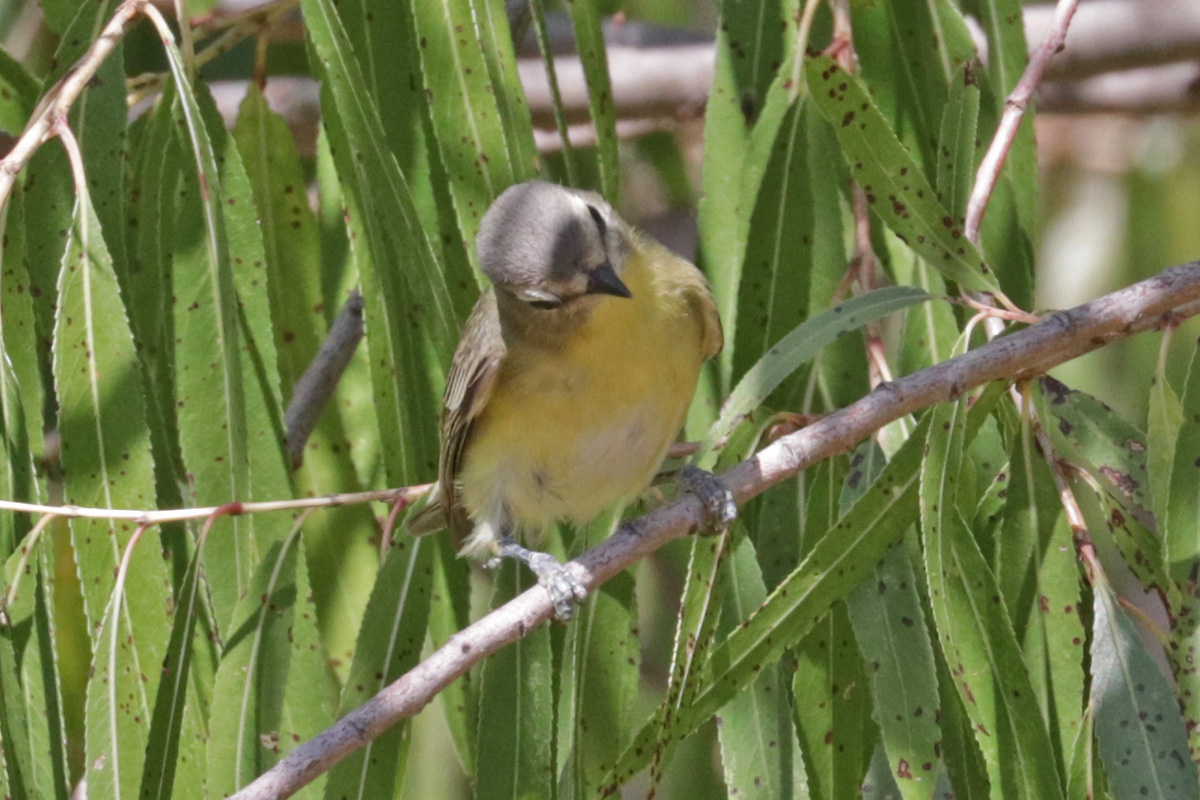 04 October 2020, photo by Richard Fray
All photos are copyrighted© by photographer