American Golden-Plover (Pluvialis dominica), Milkyway Dairy, Pinal County
This American Golden-Plover was photographed by Keith Kamper on 24 September 2020 and Gary Rosenberg on 27 September 2020.

Casual migrant in Arizona.

Note that the slim, small-billed, dove-headed look of a Golden-Plover separate this species from Black-bellied Plover. The prominent supercilium contrasts with the dark cap and overall dull coloration is consistent with American Golden-Plover The primaries project well past the tail whereas the tertials fall well short of the tail, a characteristic of American Golden-Plover separating this species from the accidental Pacific Golden-Plover.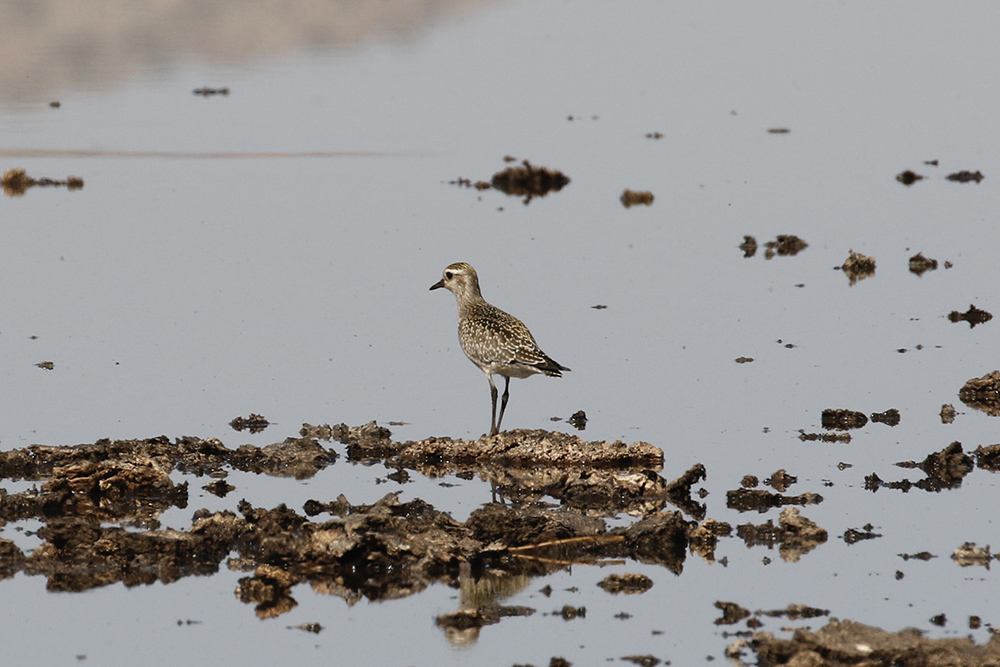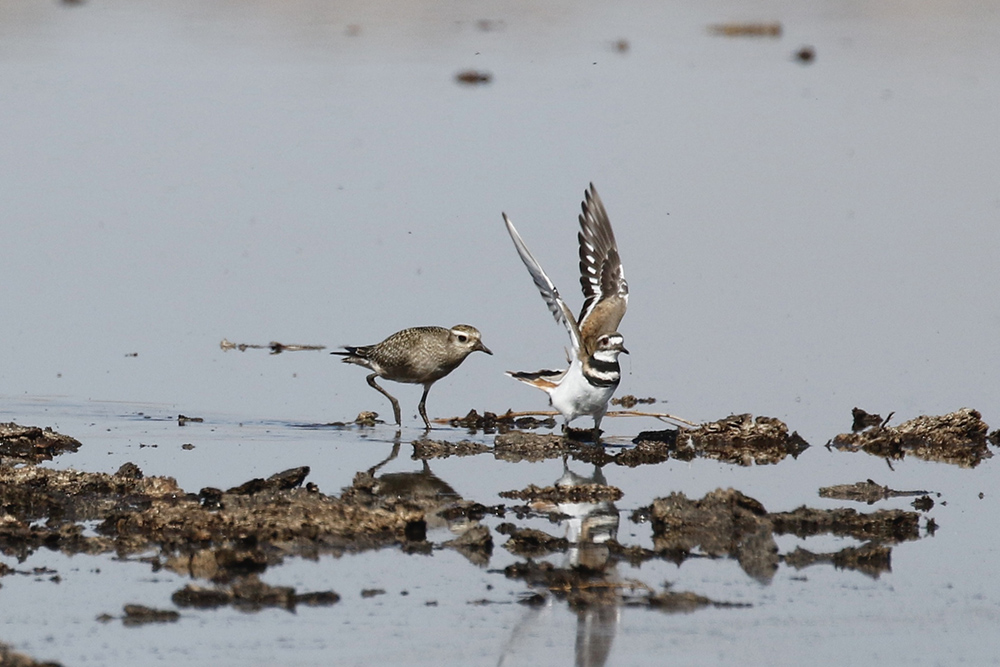 24 September 2020, photo by Keith Kamper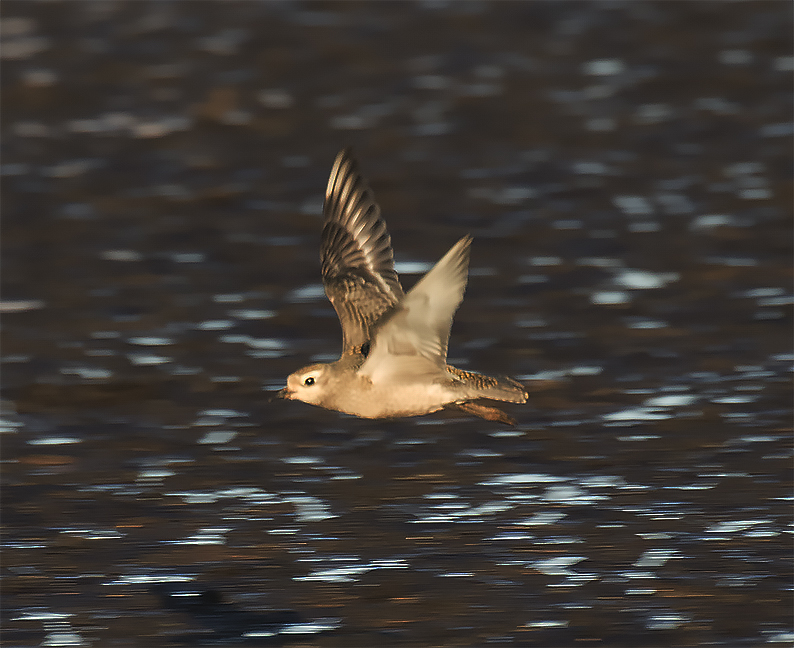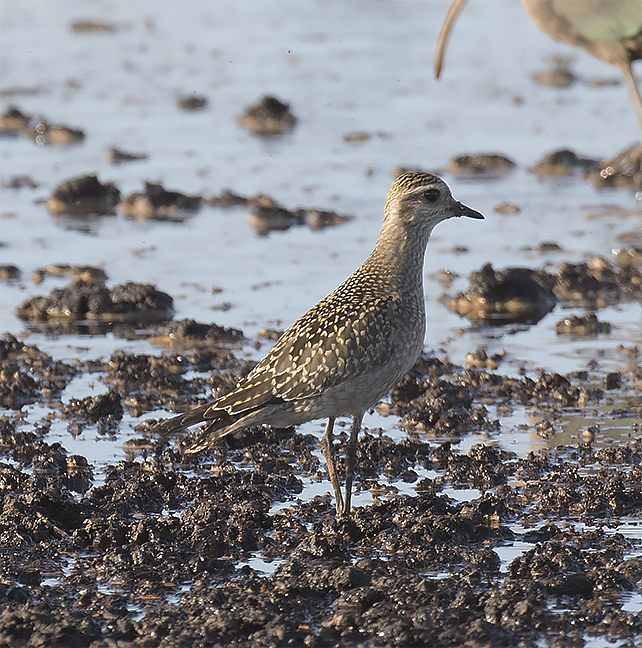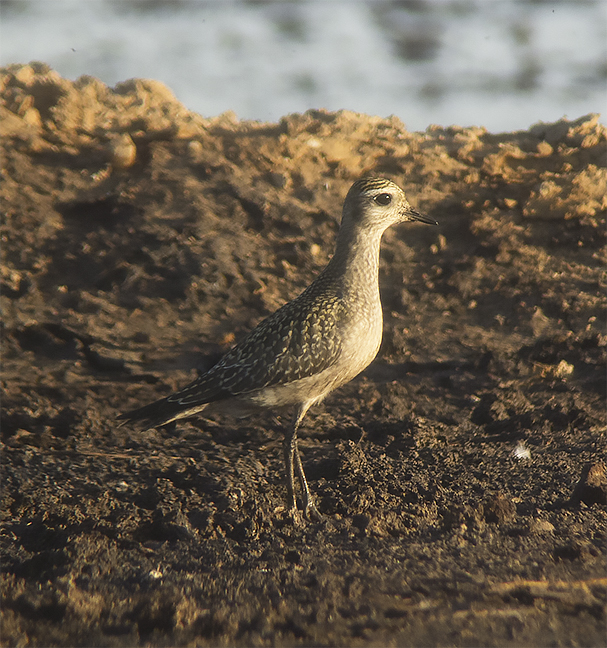 27 September 2020, photo by Gary Rosenberg
All photos are copyrighted© by photographer