American Golden-Plover (Pluvialis dominica), Lake Havasu City--Rotary Park, Mohave County
This American Golden-Plover was photographed by Keith Kamper on 21 September 2020.

Casual migrant in state; especially unusual in western Arizona.

Note that the slim, small-billed, dove-headed look of an American Golden-Plover seperates this species from Black-bellied Plover. Also, the prominent supercilium contrasts with the dark cap and overall dull coloration. The primaries project well past the tail whereas the tertials fall well short of the tail, a characteristic of American Golden-Plover seperating this species from the accidental Pacific Golden-Plover.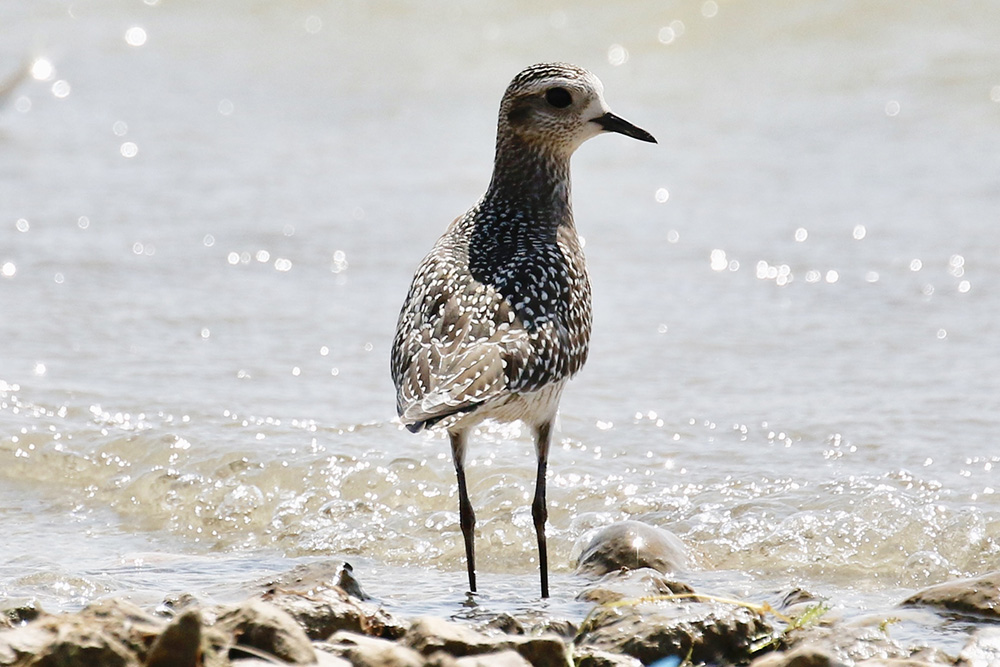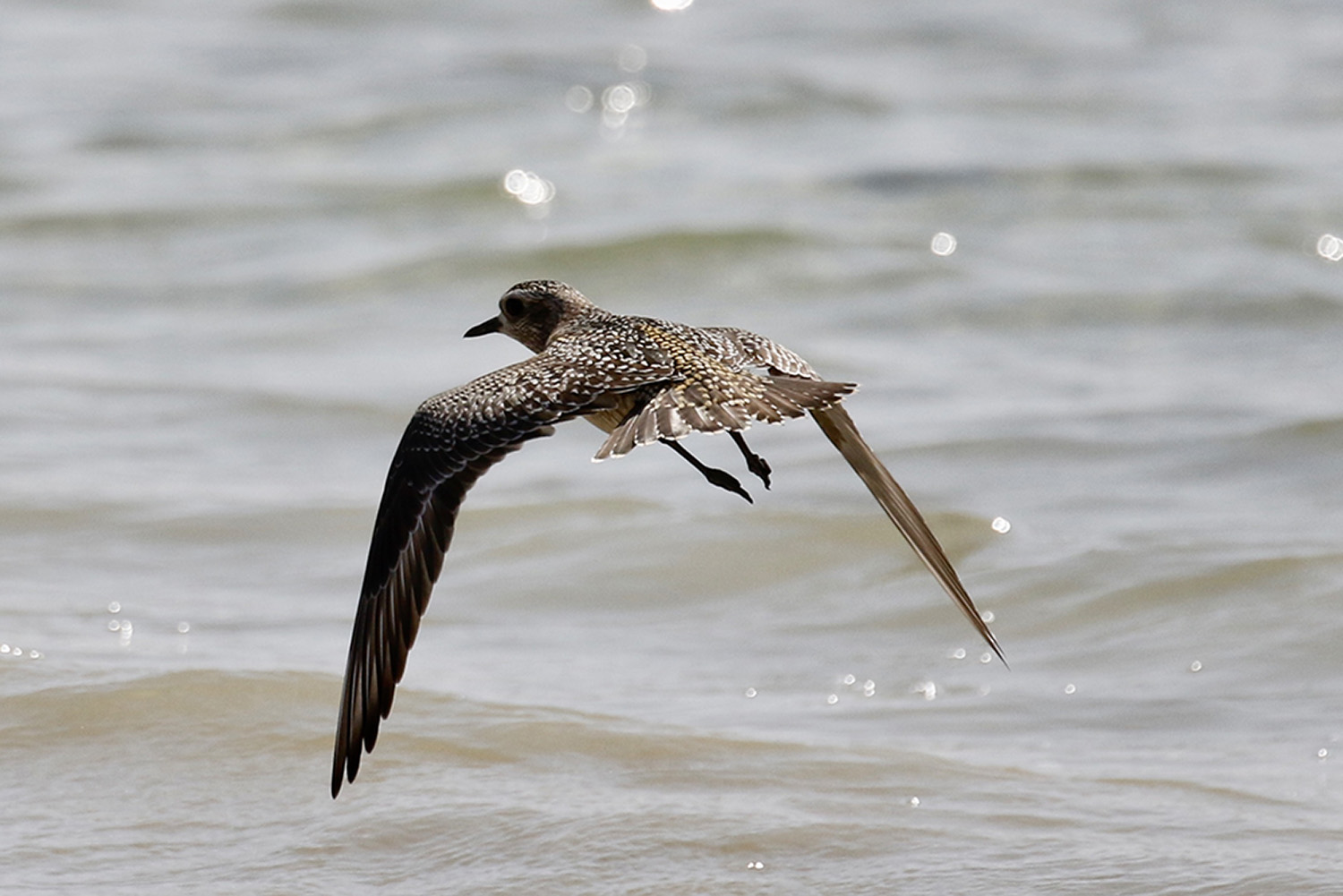 21 September 2020, photo by Keith Kamper
All photos are copyrighted© by photographer