Iceland (Thayer's) Gull (Larus glaucoides thayeri), Rotary Park, Lake Havasu City, Mohave County
This Iceland Gull was found by Lauren Harter and David Vander Pluym on 17 November 2017 and photographed by David Vander Pluym on the same date.

Casual in Arizona with 14 accepted records and 3 more pending. Majority are from the lower Colorado River Valley. All Arizona records are of the recently lumped thayeri subspecies.

Smaller than the average Herring Gull (compare with the Ring-billed Gulls it is with) with largely brown plumage. Brown primaries with paler edgings. Small bill and rounded head. In flight it shows the pale underwing caused by the inner webs of the primaries being paler than the outer webs. Glaucous-winged Gulls would typically be larger and bulkier and the primaries would be the same color as the tertials. A hybrid Glaucous-winged x Herring Gull would be similar in plumage but would typically be larger and bulkier.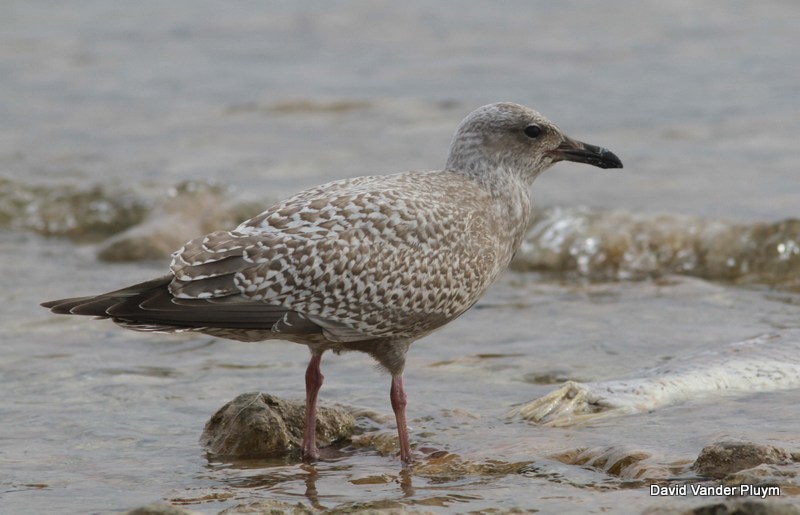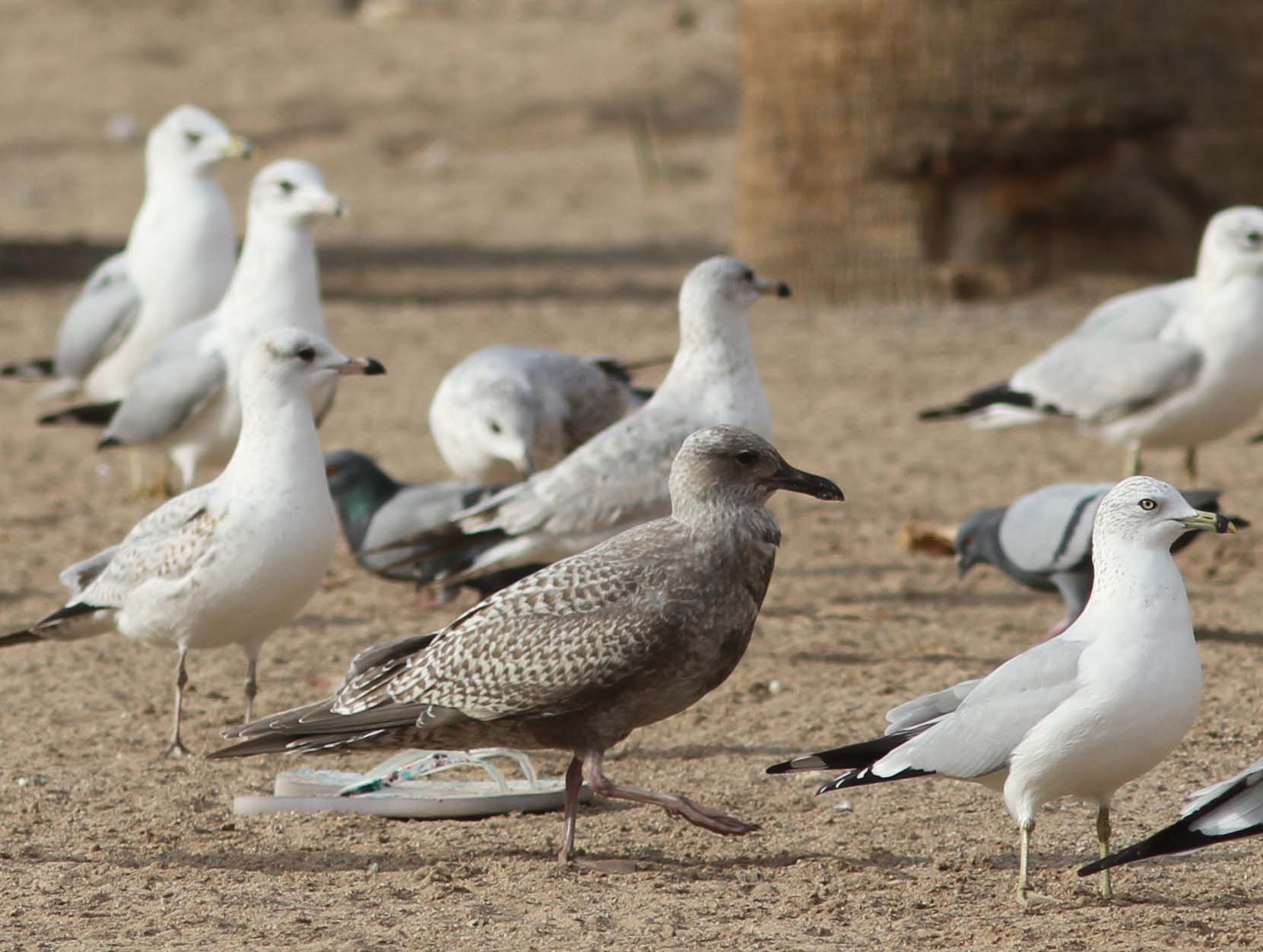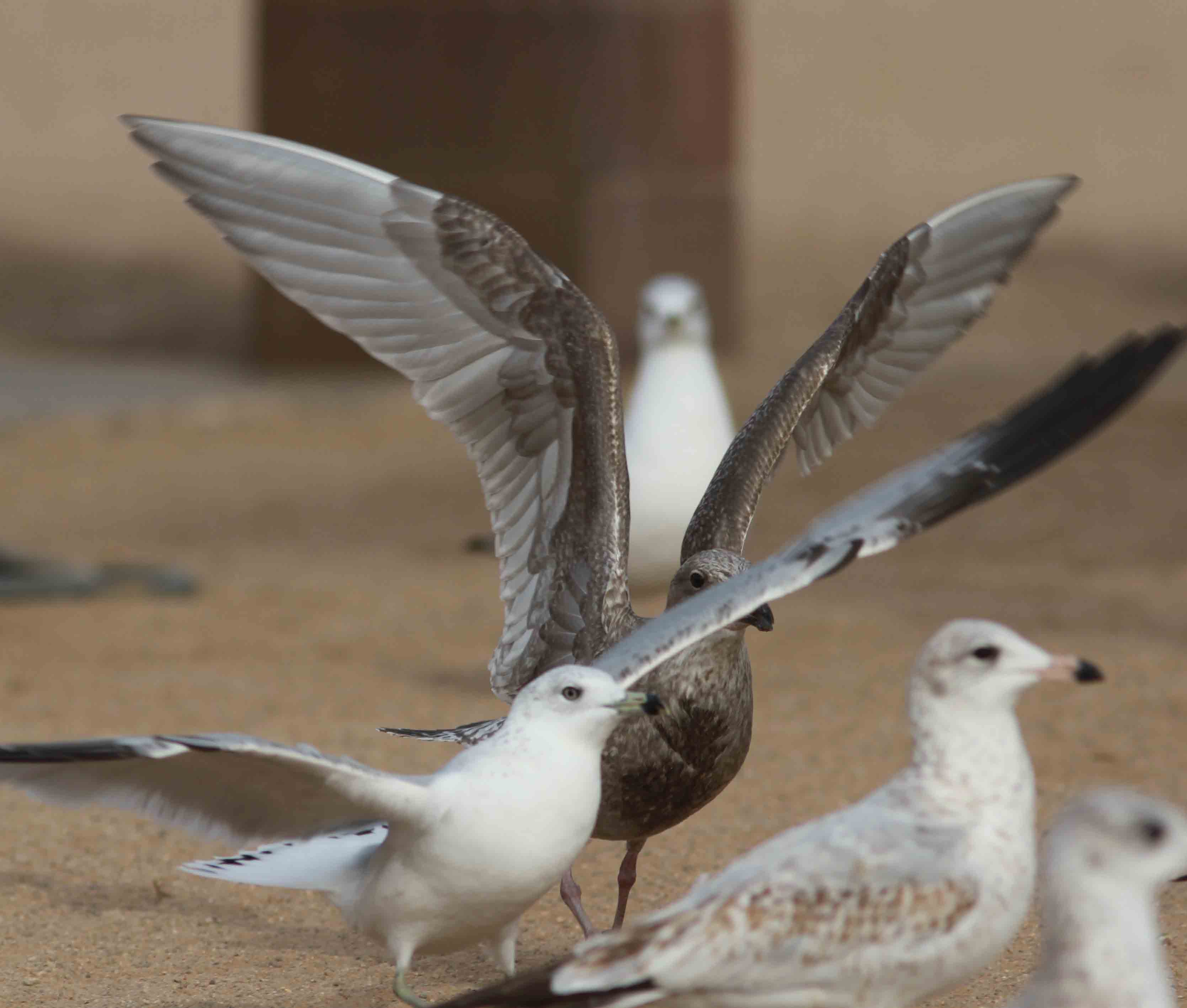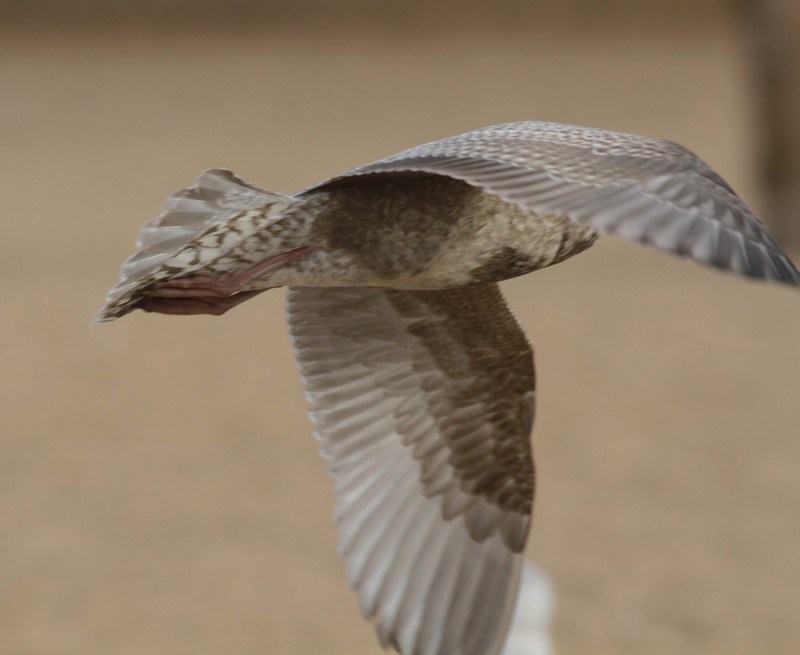 17 November 2017, photo by David Vander Pluym
All photos are copyrighted© by photographer