Leucisitic Red-tailed Hawk
(Buteo jamaicencis), Oro Valley, Pima County

This leucistic Red-tailed Hawk (Buteo jamaicensis) was found and photographed by Devin Russel on 08 September 2015

Leucistic Red-tailed Hawks are uncommon, but this species tends to show this plumage abnormality more often than many others. This individual has fairly extensive leucism (note the uneven distribution of white in the feathers). Though this individual is nearly white note the red in the tail as well as the structure.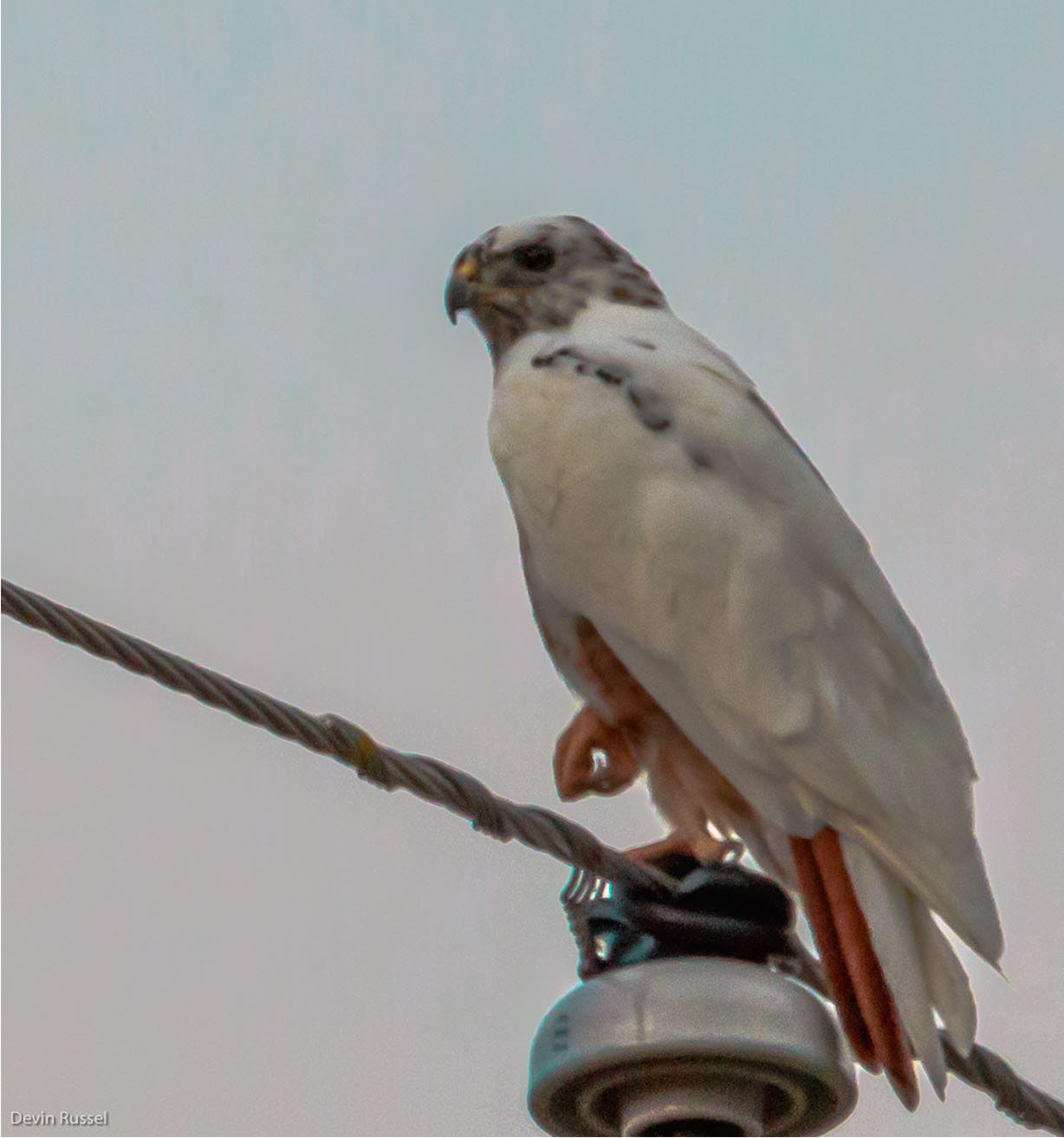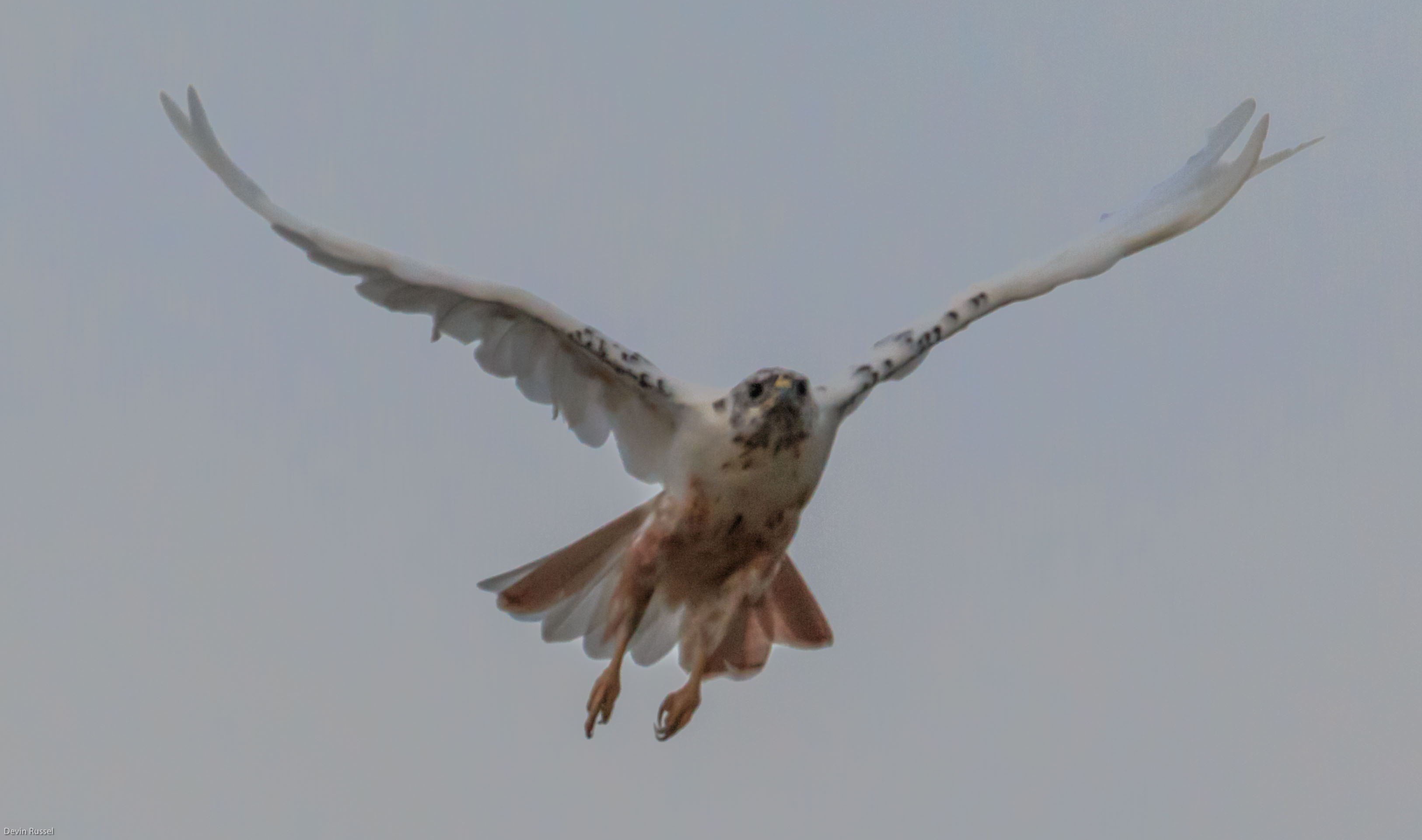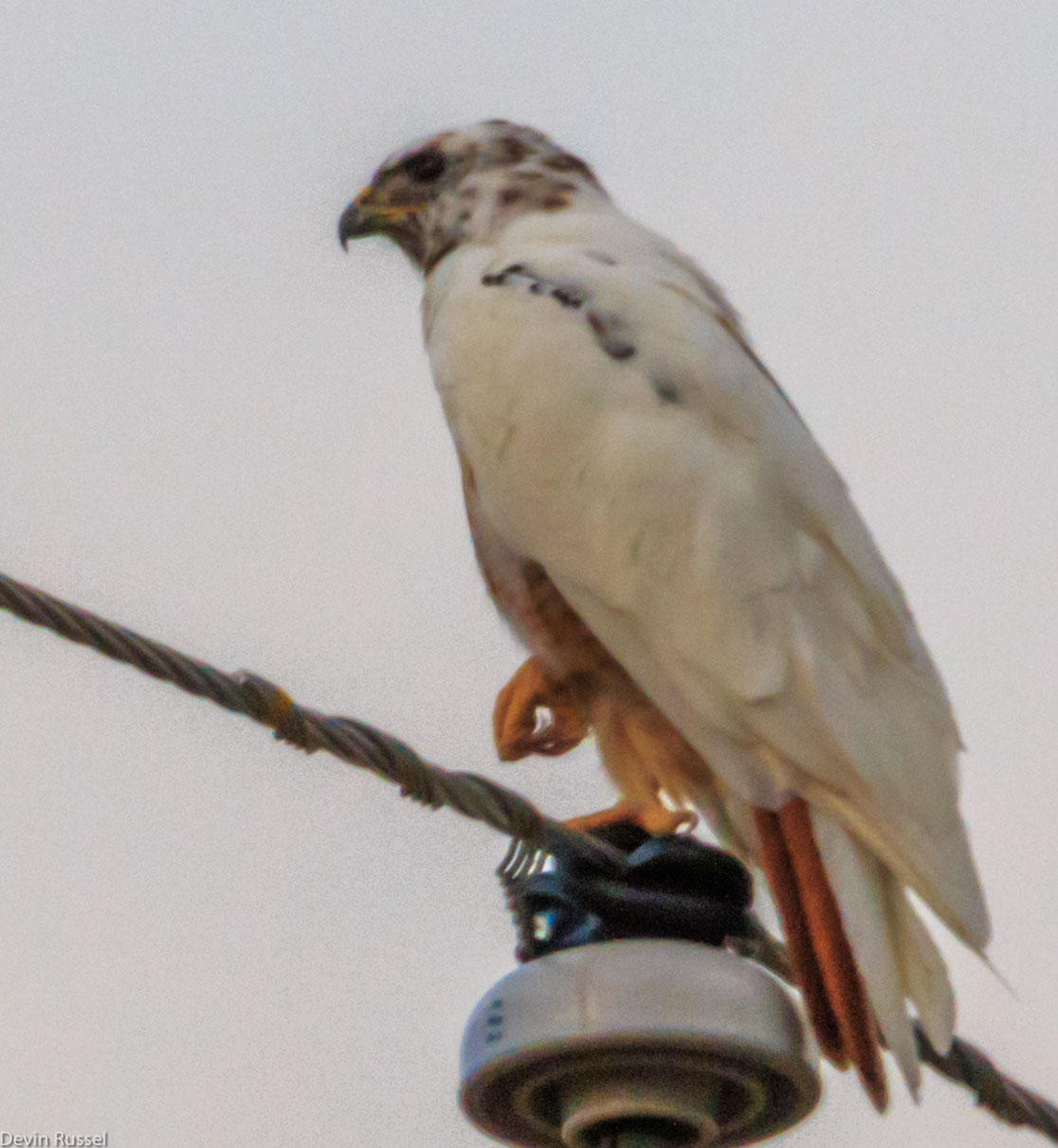 08 September 2015, photo by Devin Russel
All photos are copyrighted© by photographer