Ruddy Ground-Dove (Columbina talpacoti), Watson Woods: Prescott Arizona, Yavapai County
This Ruddy Ground-Dove was found and photographed by Bryan Patrick on 16 and 20th November 2013 at Watson Woods Riparian Preserve.
This species is casual outside of SE AZ and Phoenix with few records for the Prescott area.

Very small-sized dove with some cinnamon/rufous colorings. Note black marks on tertials and scapulars characteristic of Ruddy Ground-Dove and lack of scaling on breast separates this bird from Common Ground-Dove.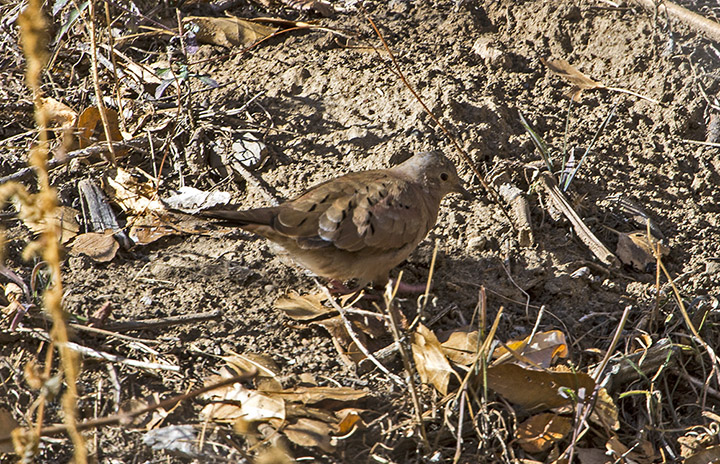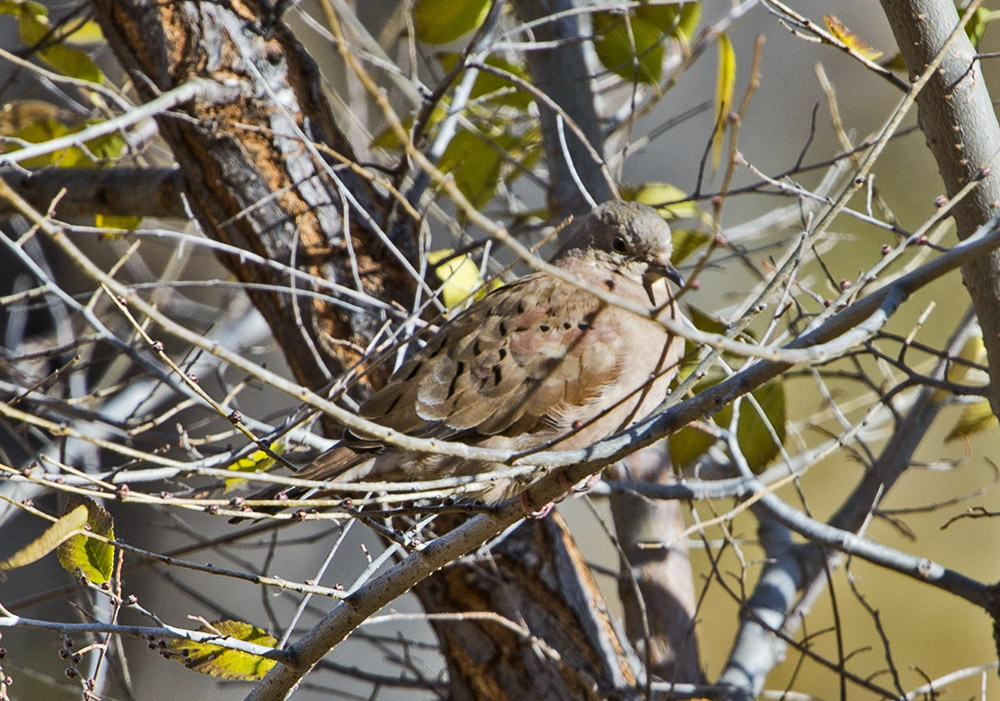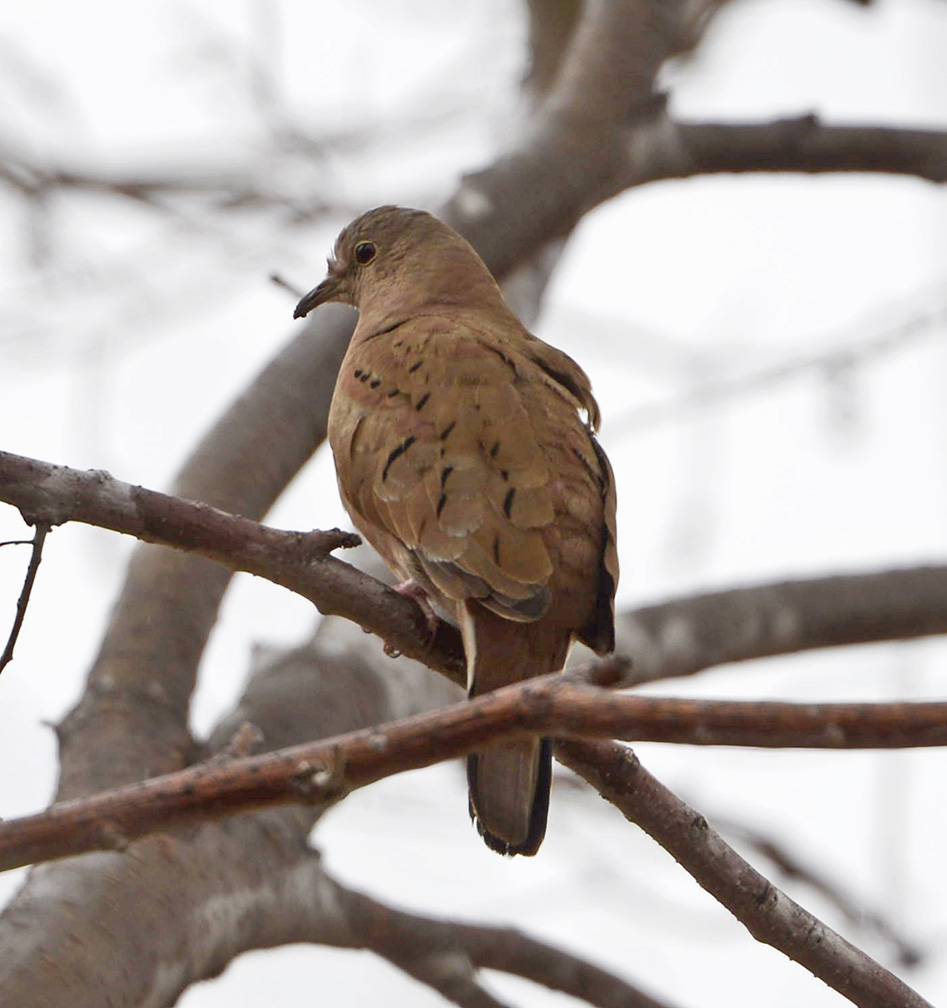 16 November 2013, photo by Bryan Patrick
All photos are copyrighted© by photographer