Red-breasted Sapsucker (Sphyrapicus ruber), Harshaw Canyon, Santa Cruz County
This hybrid Red-breasted x Red-naped Sapsucker was photographed by Chris Rohrer on 16 November 2013

First appeared to look like a red breasted sapsucker, but as we got closer we discovered that it had also red naped up sucker appearance as well.

Hybrid sapsuckers are likely annual in the state.

Identification of sapsuckers and hybrids can be tricky. This individual shows much more red on the head than a typical Red-naped Sapsucker, as well as extensive red on the breast. A pure Red-breasted Sapsucker would lack the black mottling on the breast at the border between the red and yellow and would have much more red on the head.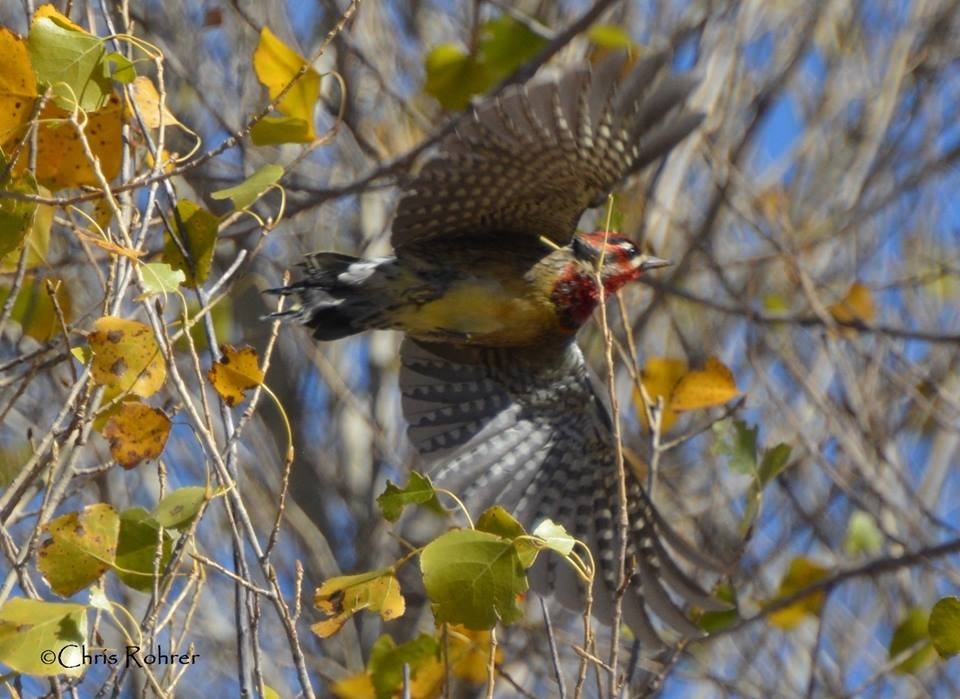 16 November 2013, photo by Chris Rohrer
All photos are copyrighted© by photographer