Mississippi Kite (Ictinia mississippiensis), Citizen's Cemetary, Flagstaff, Coconino County
Two individual kites were first located by Chuck LaRue on the Northern Arizona University campus on 26 August 2012. These birds were photographed by Brian Healy on 02 August 2012 and by Gary Botello on 07 August 2012 at Citizen's Cemetary, which is within the NAU campus in Flagstaff, Arizona.

Accidental in Coconino County with only one previous report, a bird in west Flagstaff 21 June to 10 July 2001.
Plain gray raptor with pale head and black eye patch.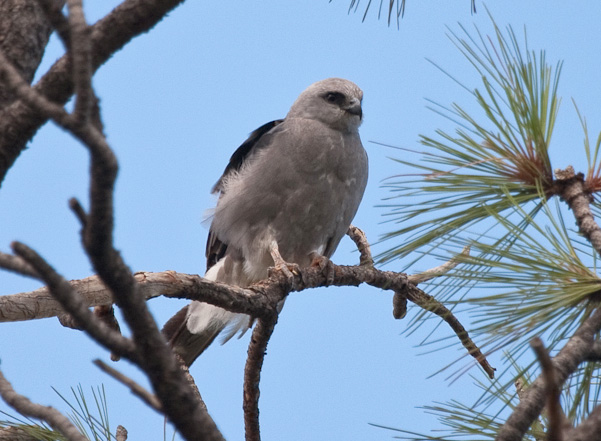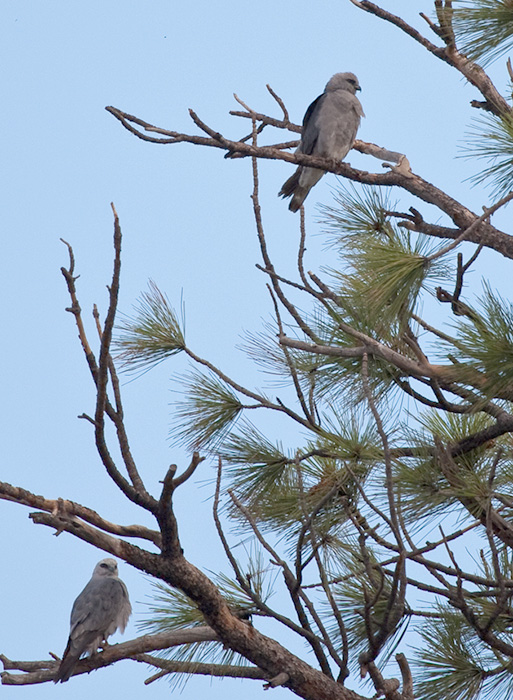 02 August 2012, photo by Brian Healy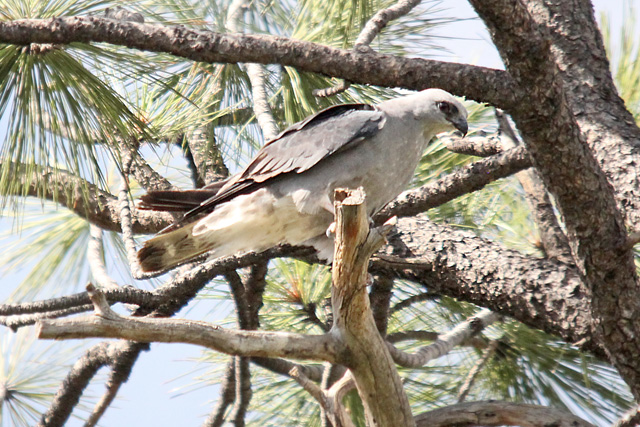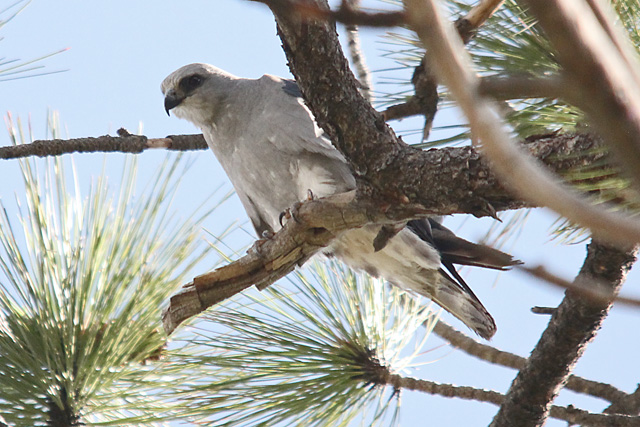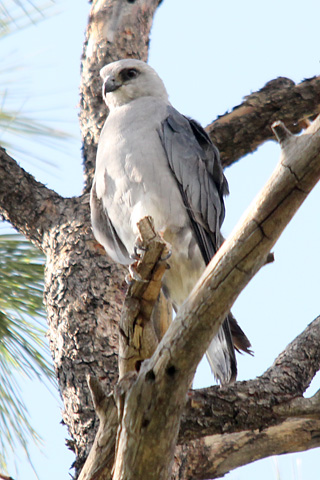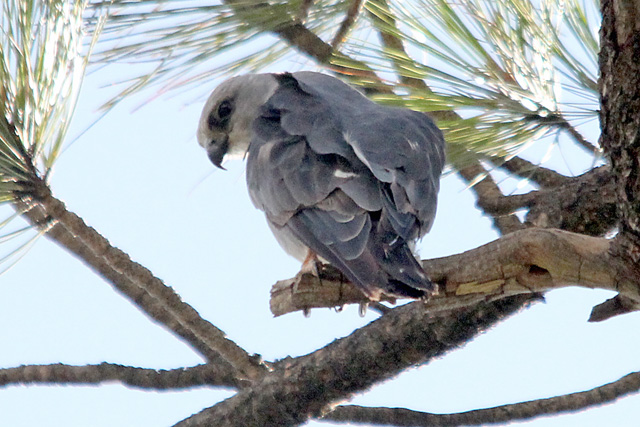 07 August 2012, photo by Gary Botello
All photos are copyrighted© by photographer