Dickcissel (Spiza americana), Coachline Gravel Pit, Marana, Pima County
This Dickcissel was discovered and photographed by Andrew Core on 09 September 2012.

Formerly rare fall migrant, but has increased in recent years with many records for the past several fall migrations.

Pale yellow supercillium & dark malar, yellow center of breast, rusty median coverts.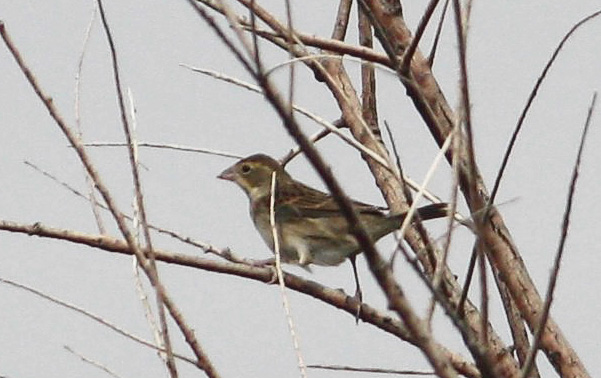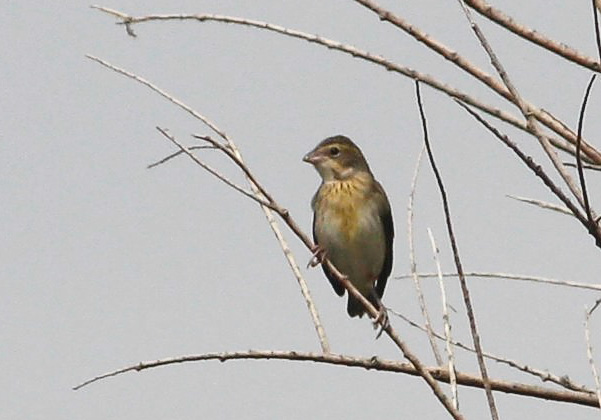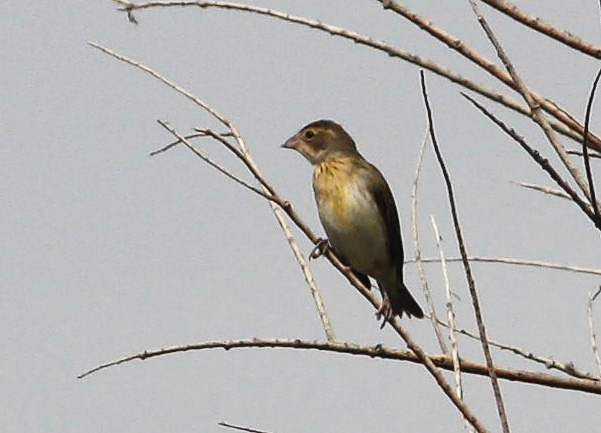 09 September 2012, photo by Andrew Core
All photos are copyrighted© by photographer