Pacific Loon (Gavia pacifica), Lake Havasu - Havasu Springs, La Paz County
This Pacific Loon was discovered by Lauren Harter on 03 December 2012 and photographed by John West on 13 December 2012.

Pacific Loon is a rare but regular migrant and winter visitor to the larger lakes on the Colorado River.
Lacks the white neck marks of Common Loon and the upturned bill of Red-throated Loon.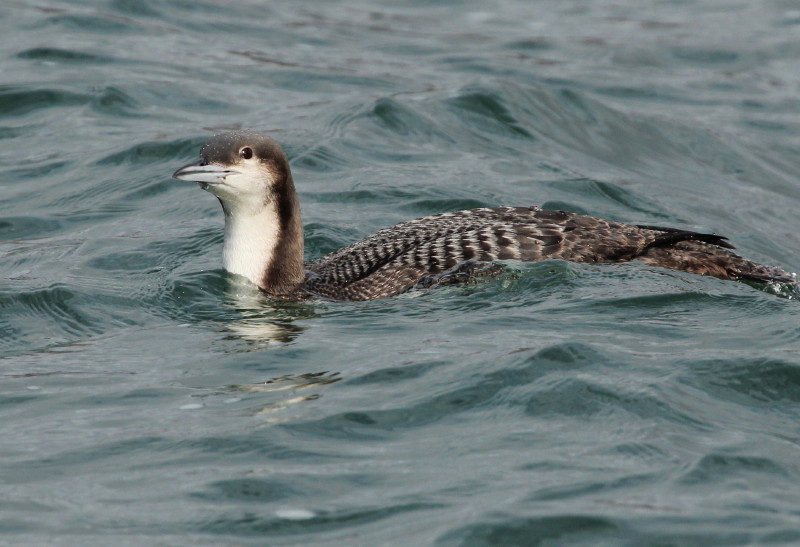 13 December 2012, photo by John West
All photos are copyrighted© by photographer