Eastern Phoebe (Sayornis phoebe), Coachline Gravel Pit, Pima County
This Eastern Phoebe was discovered and photographed by Andrew Core on 14 December 2011.

Eastern Phoebe is a rare but regular winter visitor to the state.

Note the dark cap, rounded head, pale throat, short primary projection and dark bill which help to separate Eastern Phoebe from the Wood-Pewees. The pale yellow belly is also visible. This bird frequently wagged its tail as well.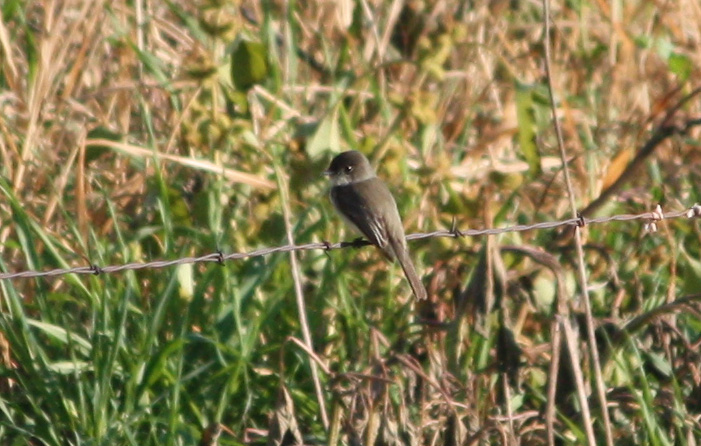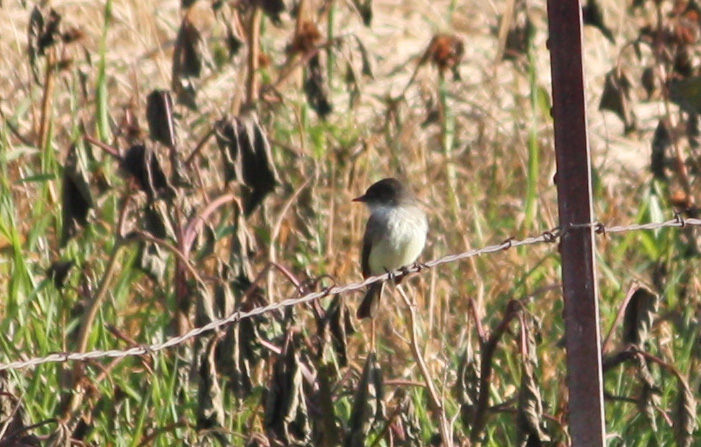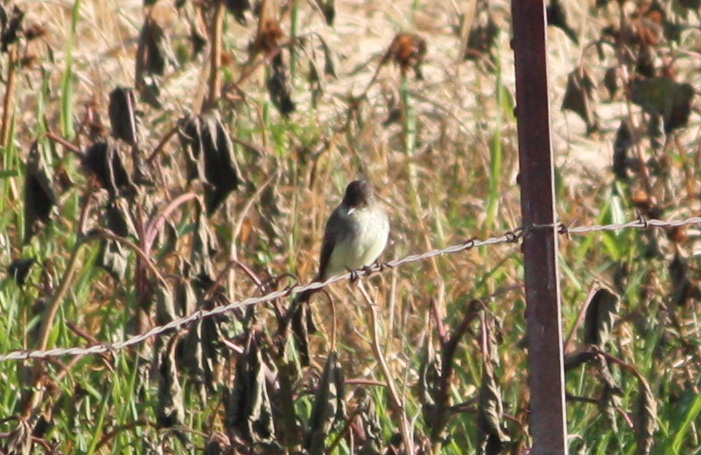 14 December 2011, photos by Andrew Core
All photos are copyrighted© by photographer