Streak-backed Oriole (Icterus pustulatus), private backyard in North East Scottsdale, Maricopa County
This Streak-backed Oriole was discovered and photographed by Marceline VandeWater on 29 December 2010 in her backyard in North East Scottsdale. Unfortunately, it was a one day wonder and did not return.

Casual winter visitor in Arizona, although it has bred. The third individual reported in Arizona this winter.

Heavy-based straight bill with black on underside of lower mandible, brightest "orange" on the face and particularly the malar region, white edging to the wing feathers, (faint) streaks on back. The olive-yellow tail suggests this is an immature male.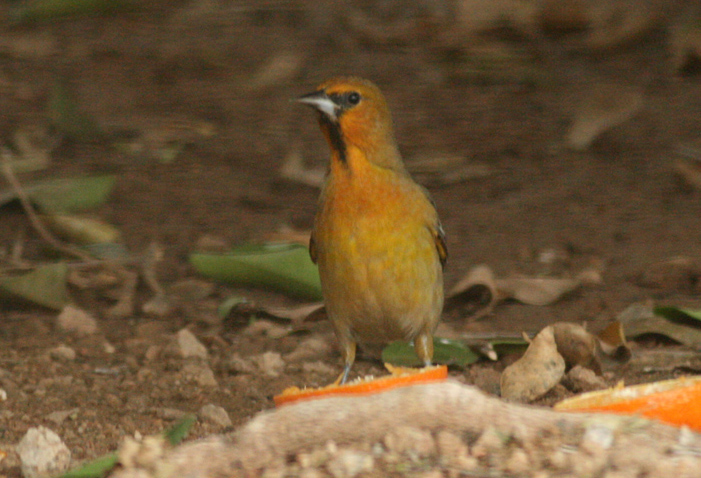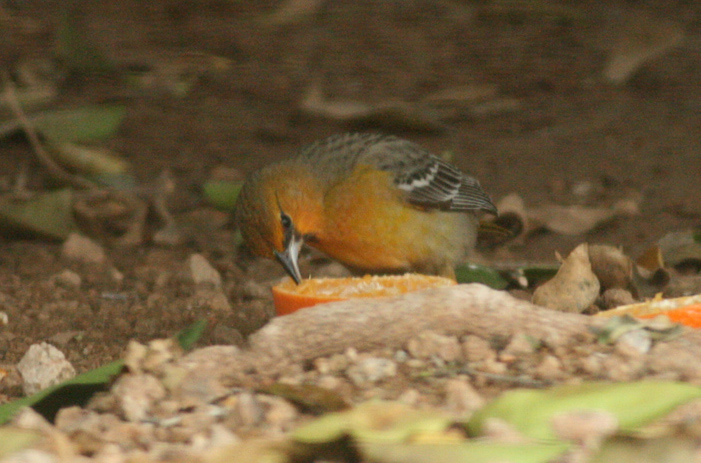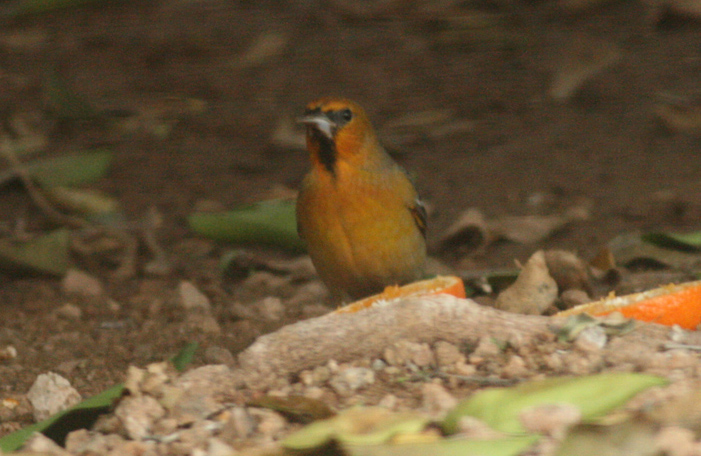 29 December 2010, photo by Marceline VandeWater
All photos are copyrighted© by photographer