Ruddy Ground-Dove (Columbina talpacoti), Santa Cruz Flats, Pinal County
These Ruddy Ground-Doves were discovered by Robert Payne on 6 January 2011 and photographed by Laurens Halsey on 21 January 2011. At least four present (3m, 1f) west and south of feedlot at Baumgartner and Wheeler Roads.
Rare visitor to Arizona, usually in winter and usually in the company of Inca Doves. Present in good numbers some years, but absent in others. This seems to be a good year for this species with small flocks present at several locations in the state.

Adult male with pale gray head, rusty body and gray bill. Lacks the scaling of Inca and Common Ground-Doves.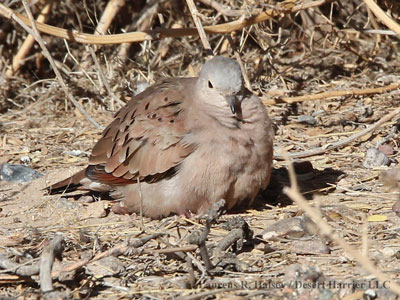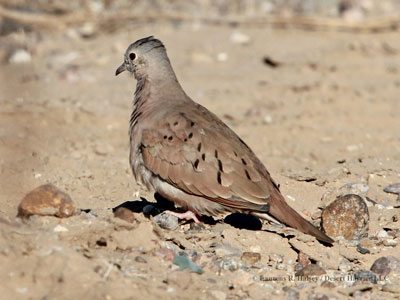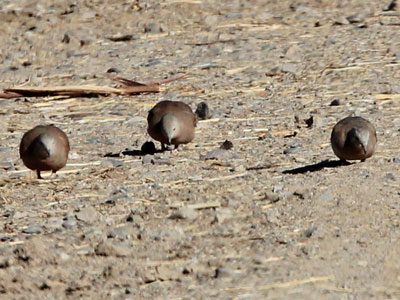 21 January 2011, photo by Laurens Halsey
All photos are copyrighted© by photographer