Worm-eating Warbler (Helmitheros vermivorum), Boyce Thompson Arboretum, Pinal County
This Worm-eating Warbler was discovered and photographed by Jack Holloway on 25 October 2010.

Worm-eating Warbler is a casual transient and winter visitor with a few summer records as well.

It is one of the most distinctive warblers and, seen well, it is unmistakable. Note the large bill, striped head, and buffy overall color.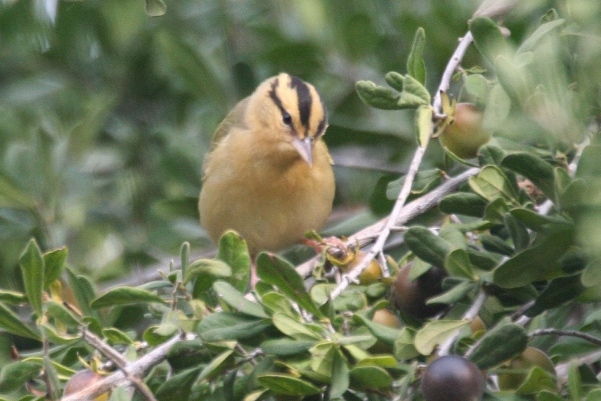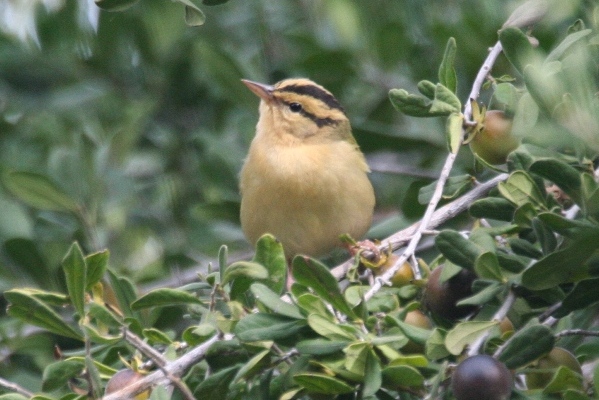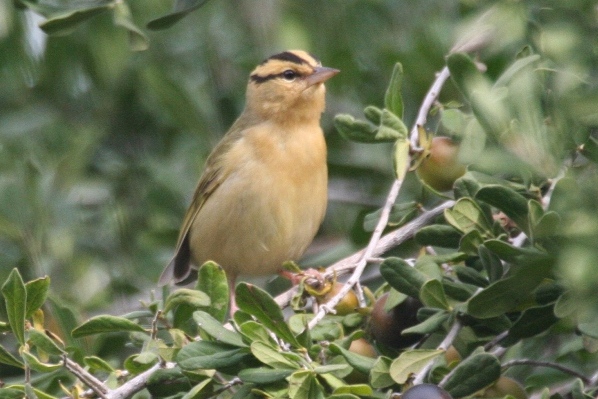 25 October 2010, photo by Jack Holloway
All photos are copyrighted© by photographer