Parasitic Jaeger (Stercorarius parasiticus), Lake Havasu, Mohave County
These Parasitic Jaegers were photographed by Tom Benson on 19 September 2010. Probably one of the birds reported by Jim Logan and Tom Linda on 18 September 2010. Neither bird showed the deformities of the previously reported Parasitic Jaeger.

About 10 previous records.
Flash of white in the wing, 4 white primary shafts, streaked nape, slender bill less than 1/2 black and lack of contrast between underwing coverts and flanks separate these immature Parasitic Jaegers from the other jaeger species.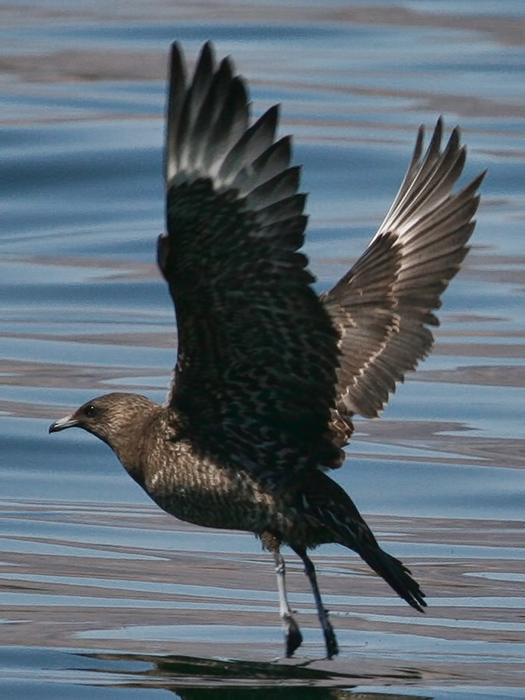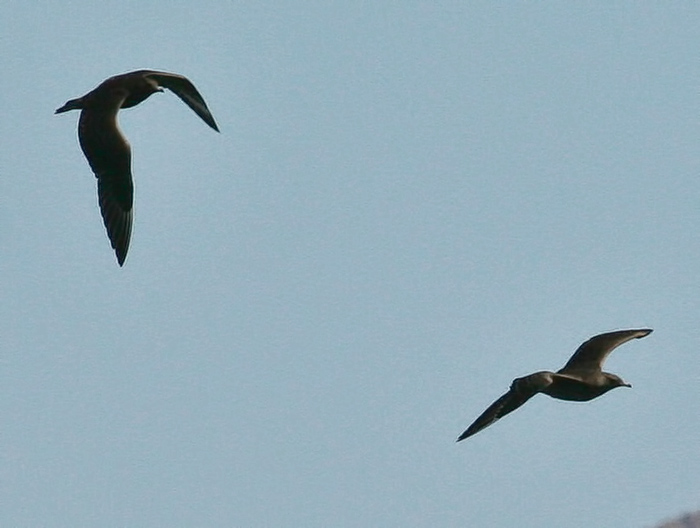 19 September 2010, photo by Tom Benson
All photos are copyrighted© by photographer