Black Scoter (Melanitta nigra), Lake Havasu, Bill Williams River NWR penninsula, Mohave County
This Black Scoter was discovered at this location by David Vander Pluym and Lauren Harter on 09 December 2010 and photographed by John West on 29 December 2010. There are at least two other Black Scoters reported from the Lower Colorado River Valley this year as well (Parker Dam and Senator Wash).

The rarest of the three scoter species in Arizona with about 10 accepted records for the state. This year has seen an exceptional number of reports. Most records are of female plumaged birds.

The most recent AOU checklist split Black Scoter (Melanitta nigra) into two species. The species in North America and eastern Siberia is now called Black Scoter (Melanitta americana) and the species of Europe and the rest of Asia is called Common Scoter (Melanitta nigra). There are no records of Common Scoter in North America.
Note the bird with the dark cap contrasting with the pale cheek patch. Other birds in these photos are Surf Scoters.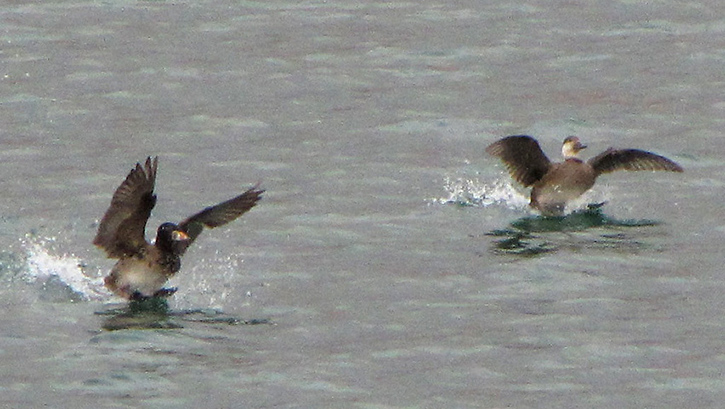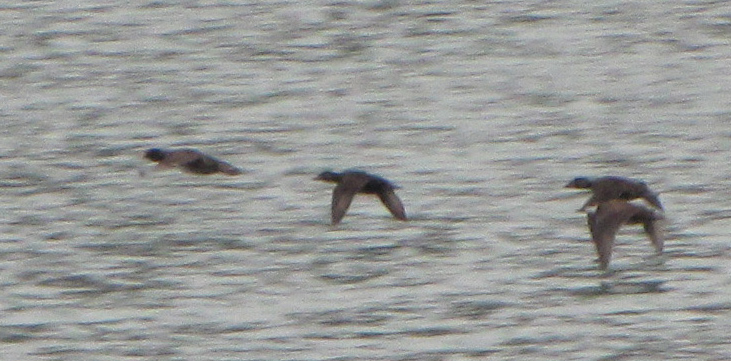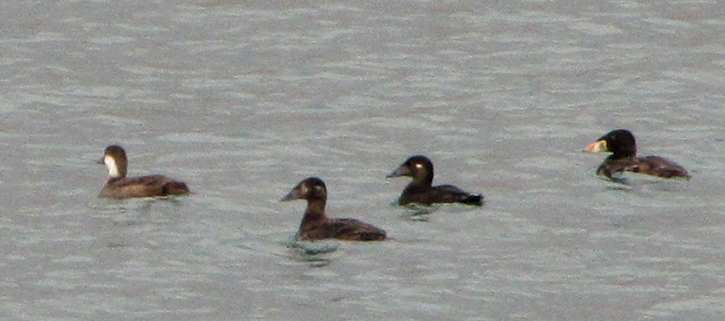 29 December 2010, photos by John West
All photos are copyrighted© by photographer