Varied Thrush (Ixoreus naevius), Boyce Thompson Arboretum, Pinal County
This Varied Thrush was discovered by Gary Nunn on 21 October 2009 and photographed by Brendon Grice and Jim Burns on 22 October 2009.
Varied thrush is a casual transient and winter visitor.

Note the eyeline, breast band and wing pattern.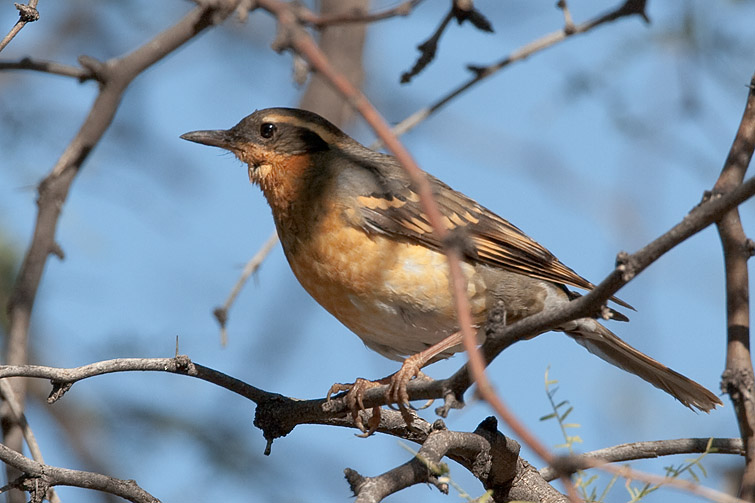 22 October 2009, photos by Brendon Grice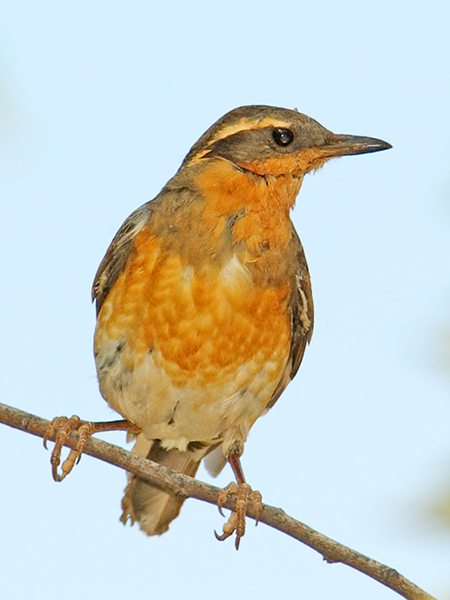 22 October 2009, photo by Jim Burns
All photos are copyrighted© by photographer