Red-shouldered Hawk (Buteo lineatus), Willow Creek Reservoir, Yavapai County
This Red-shouldered Hawk was discovered and photographed by Felipe Guerrero on 26 October 2009.

According to the "Birds of Prescott, Arizona" by Dr. Carl S. Tomoff this bird is considered to be an accidental transient in the winter. Red-shouldered Hawk has been increasing recently in Arizona and may be expanding it range eastward from California.
Long tailed buteo with checkered wings and white barring on the secondaries.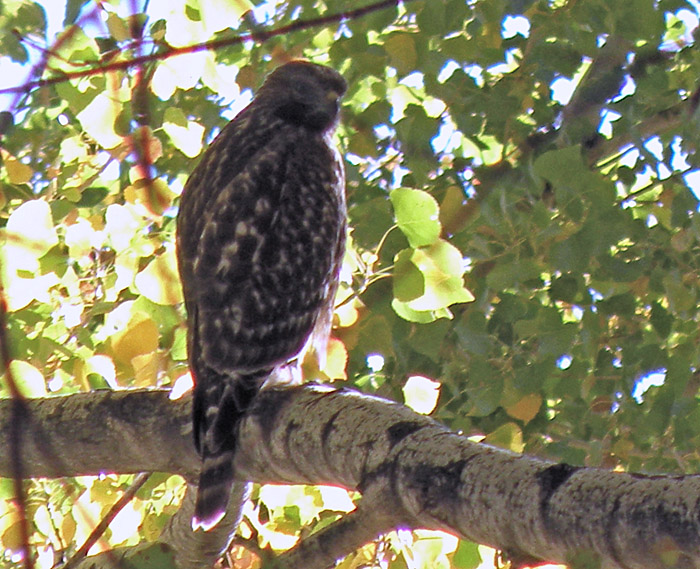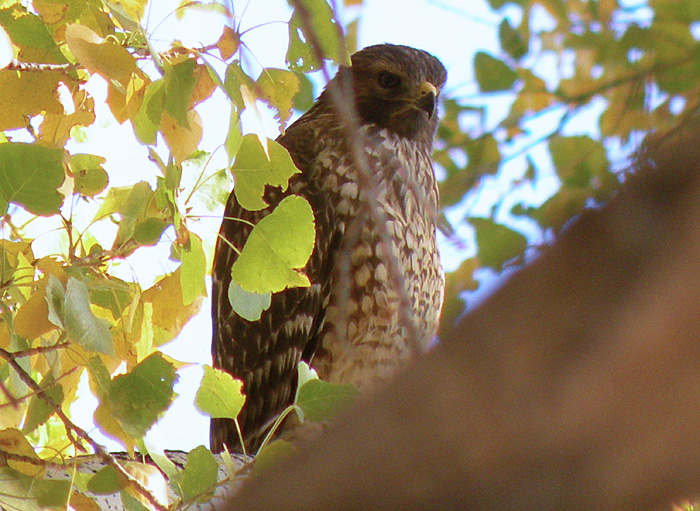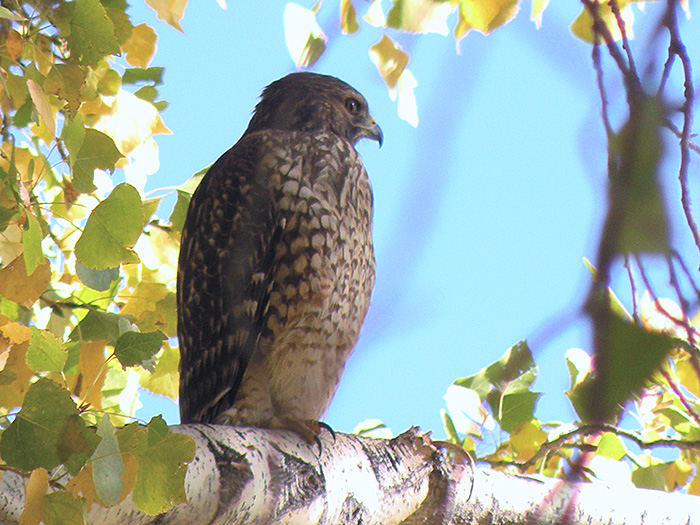 26 October 2009, photo by Felipe Guerrero
All photos are copyrighted© by photographer