Ruddy Ground-Dove (Columbina talpacoti), Patagonia, Santa Cruz County
This Ruddy Ground-Dove was first reported by Christian Nunes, Kristin Brinkmann and Scott Pipkin on 18 June 2009 and was photographed by Robin Baxter on 19 June 2009 coming to the feeders in the Paton's backyard.

After being relatively scarce in Arizona for a few years, Ruddy Ground-Doves had a resurgence in the winter of 2008-2009 and there were several reported. They are always rare in the summer, although there a couple of breeding records.
Note the lack of scaling, rufous wings and body contrasting with gray head and black lines on the scapulars.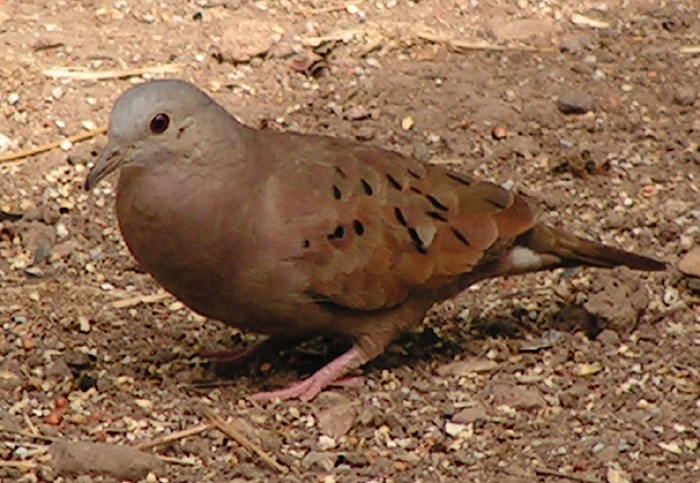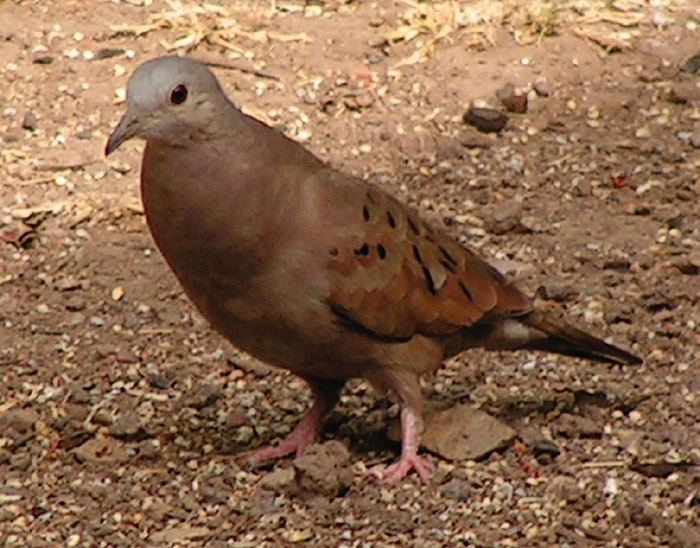 19 June 2009, photo by Robin Baxter
All photos are copyrighted© by photographer

Map:

View 2009 Rarity Map in a larger map