Kurt Radamaker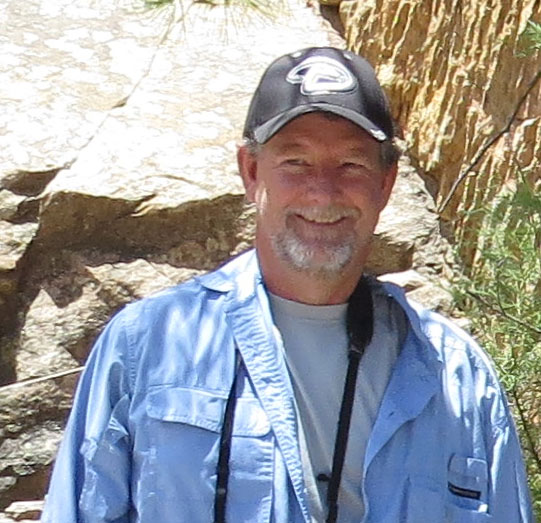 Kurt has been interested in nature and birding most of his life. He grew up in Southern California where he started birding at the age of 8 and by 15 he had completed Cornell Laboratory's Seminars in Ornithology. He met his wife Cindy in 1992 when he was teaching Ornithology at the University of La Verne in California and they have shared a lasting passion for each other and birding. They have traveled extensively and have led bird tours to several areas in the U.S., Mexico and Central America. They enjoy writing and hiking with their three Kerry Blue Terriers. Learn more about Kurt at his other website Mexico Birding.
Jennie Macfarland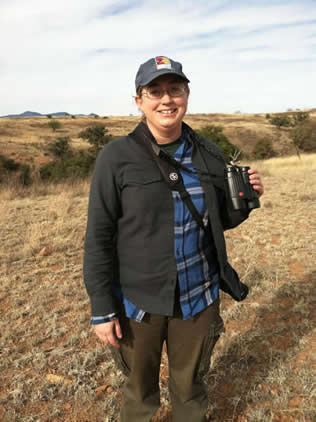 As the Conservation Biologist for the Tucson Audubon Society Jennie MacFarland coordinates the Arizona Important Bird Areas Program and the Tucson Bird Count, an urban bird count with a Reconciliation Ecology purpose. Having adopted Tucson as her home town, Jennie has lived in southern Arizona for nearly 20 years and loves the varied habitats and birds of the region.
Carol Beardmore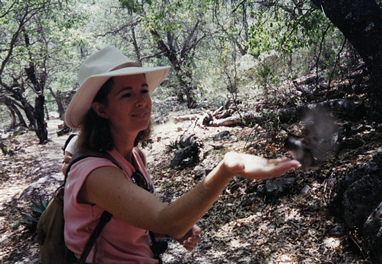 Carol Beardmore has worked for the Fish and Wildlife Service since 1990 first in Corpus Christi and later at the Austin office, where she worked as listing and recovery biologist on her Master's research animal, the Golden-cheeked Warbler, among other species, such as the Black-capped Vireo and a couple of mammals. In 1996 she left Austin for Phoenix to become the Western Coordinator of Partners in Flight. Her work with the PIF Science Committee continues and includes co-authoring the three main PIF publications. In 2003 she became the Science Coordinator of the Sonoran Joint Venture, where she works on binational bird conservation and monitoring. She is particularly passionate about international birding and bird conservation.
Matt VanWallene
Bio coming soon.
Kurt Licence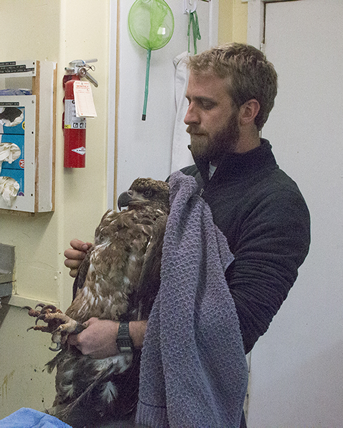 Kurt grew up in Phoenix, Arizona where he developed a love for nature and the outdoors. In 2010, he graduated from Arizona State University with a Bachelors degree studying animal physiology and behavior. Since graduation, Kurt has been employed across the western U.S. as a field biologist working with marine life, small mammals, and primarily birds. Currently, he works for Arizona Game and Fish Department studying birds and mammals including bald eagles, golden eagles, and black-tailed prairie dogs. In his work, Kurt has helped with the designation of the Aubrey Important Bird Area, treated critically injured California Condors, and has published in the Journal of Raptor Research. He enjoys spending his free time backpacking, volunteering at a wildlife rehabilitation center, and contributing to local bird surveys.
Andy Bridges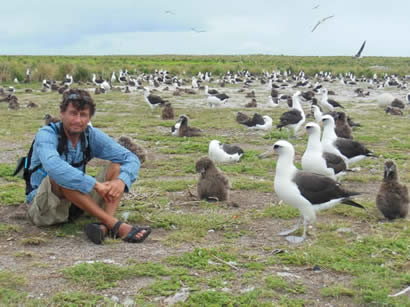 Andy Bridges received his MS in Applied Biology from Arizona State University studying microhabitat selection of juvenile Sonoran Desert Tortoises. In addition to a successful military career, he has worked with Arizona Game and Fish Department as a Tortoise Project Intern and one season on the Sonoran Desert Breeding Bird crew. In 2011 he began working for the National Park service where he is currently the Park Biologist for the Petrified Forest National Park. His work in the park includes creating a baseline wildlife inventory and studying bird, small mammal, and reptile and amphibian distribution and phenology. He has volunteered with many wildlife-related agencies including the US Fish and Wildlife Service, spending a summer on Laysan and Lisianski Islands where he was able to live with and interact with Albatross and other nesting pelagic birds.
Walt Anderson
Walt Anderson is a naturalist, artist, photographer, and Professor of Environmental Studies at innovative Prescott College. Formerly a refuge biologist, Walt pioneered a program of access and interpretation in the Sutter Buttes of California, the subject of two books. He has also led nature-based and photography expeditions around the world. His writings, artwork (especially bird portraits), and photographs all are ways of sharing his passion for the natural world. At Prescott College, where he has taught and advised for 25 years, he promotes experiential education through fostering "informed imagination." Walt studied Scaled Quail vocalizations and movements for his Master's at the University of Arizona, then Kirtland's Warbler nesting and birds in bogs in Michigan for doctoral work. He is an expert in field identification of birds on many continents.
Walter Thurber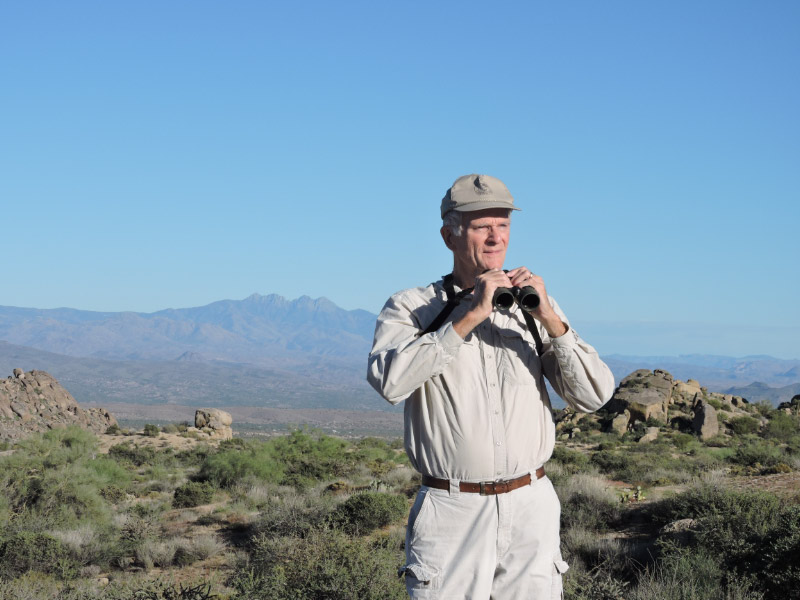 Walter grew up in Bethlehem, PA, where a school teacher introduced him to birding at age 13. Maurice Broun, the curator at nearby Hawk Mountain Sanctuary, gave him further encouragement. After undergraduate studies at Moravian College, he earned an MS degree in urban planning at Columbia University in the City of New York. He held several environmental planning positions in the Mid-Atlantic Region before moving to Scottsdale in 1991. Walter launched the Bethlehem-Easton, PA Christmas Bird Count, and served as compiler for the Delaware County, PA and Carefree, AZ counts. He conducted numerous field surveys for the PA, MD/DC and AZ breeding bird atlas projects, headed the effort to establish the Cave Creek Ecosystem Important Bird Area, and twice served on the Maricopa Audubon Society board. He was the principal investigator for a two-year bird study on the McDowell Sonoran Preserve in Scottsdale, and he remains active there as a research partner. Walter is currently serving AZFO as editor of the online newsletter.

About Our Board
Elected officers

President
Kurt Radamaker
Cave Creek AZ

:kurtradATmexicobirding.com
Vice President
Jennie Macfarland
Tucson AZ


:jmacfarlandATtucsonaudubon.org
Recording Secretary
Carol beardmore
Phoenix AZ


:carol_beardmoreATfws.gov

Treasurer
Matt VanWallene
Chandler AZ


:zoutedropATgmail.com


Membership Secretary
Kurt Licence
Phoenix AZ


:kurt.licenceATgmail.com
Board Members


Andy Bridges
Petrified Forest National Park area


:andy.bridges1ATgmail.com
Walt Anderson
Prescott AZ


:geoloboATcableone.net
Walter Thurber
Scottsdale AZ


:wathurberATcox.net
Other Contacts
Interim Editor, Arizona Birds Online
Doug Jenness
Tucson, AZ


:d_jennessAThotmail.com

Board Nominations
Christina "Chrissy" Kondrat-Smith
Wittmann, AZ

:azdesertbirdATgmail.com
Facebook
Muriel Neddermeyer
Chandler AZ


:mneddATcox.net
Field Expeditions
Felipe Guerrero
Prescott AZ


:fplguerreroATgmail.com
Photo Documentation Editors
Lauren Harter and David Vander Pluym
Lake Havasu City AZ


:photoeditorATazfo.org
Web Developer
Kurt Radamaker
Cave Creek AZ


:kurtradATmexicobirding.com
Web Support
Edwin Juarez
Phoenix AZ


:eajuarezATgmail.com
Past Board Members
coming soon