Ruddy Turnstone (Arenaria interpres), Lake Cochise, Cochise County
This juvenile Ruddy Turnstone was discovered by Betty Jones on 11 September 2012 and photographed by Michael Lester and Arlene Ripley the same day.

Casual fall transient.
Stocky shorebird with black and brown patch on chest, bright orange legs, pale throat, and short, slightly wedge-shaped bill.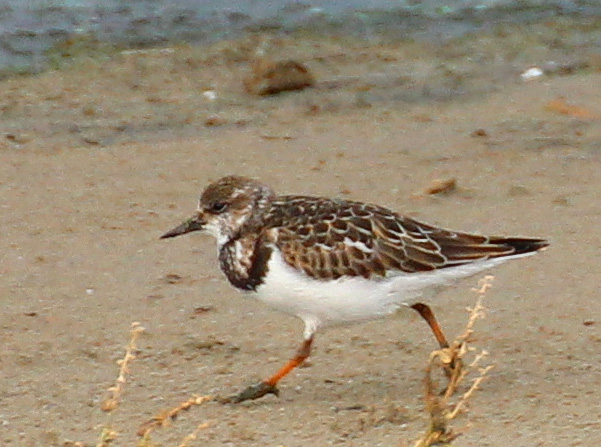 11 September 2012, photo by Michael Lester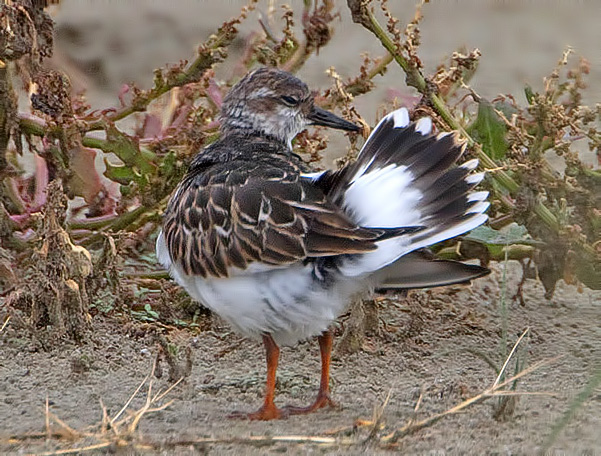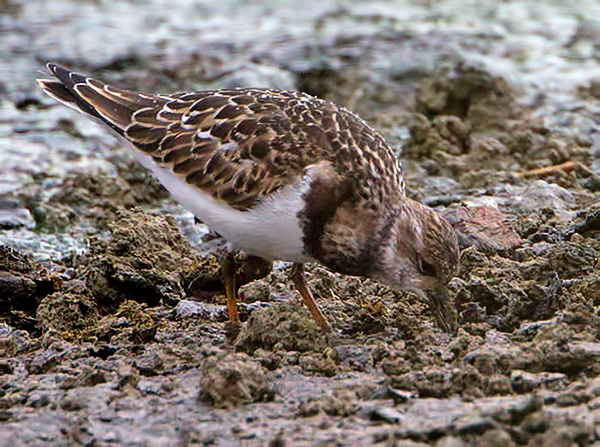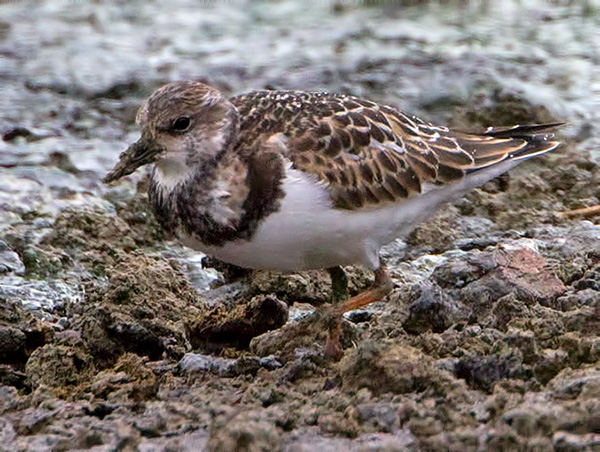 11 September 2012, photo by Arlene Ripley
All photos are copyrighted© by photographer