Varied Thrush (Ixoreus naevius), House Rock Valley Scenic Overlook Hwy 89A, Coconino County
These two Varied Thrushes were photographed by Shaun Putz on 12 November 2009. They were seen on shoulder of the road cut about 0.5-1 mile west of the House Rock Valley Scenic Overlook on Hwy 89A. Time was 1000. This is on the east side of the Kaibab Plateau between Jacob Lake and Marble Canyon. Not the usual habitat for this species! Breast pattern is slightly different between the individual birds.

Varied Thrush is a casual winter visitor.
Orange breast and eyeline, black breast band and wing pattern make this thrush unmistakable.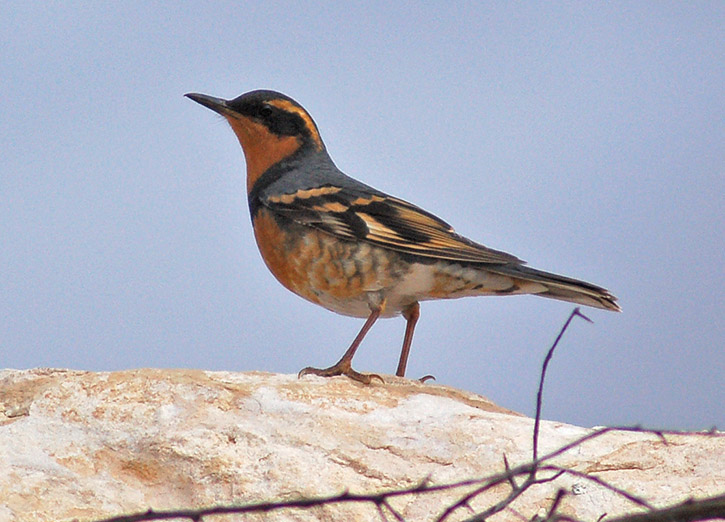 12 November 2009, photo by Shaun Putz
All photos are copyrighted© by photographer